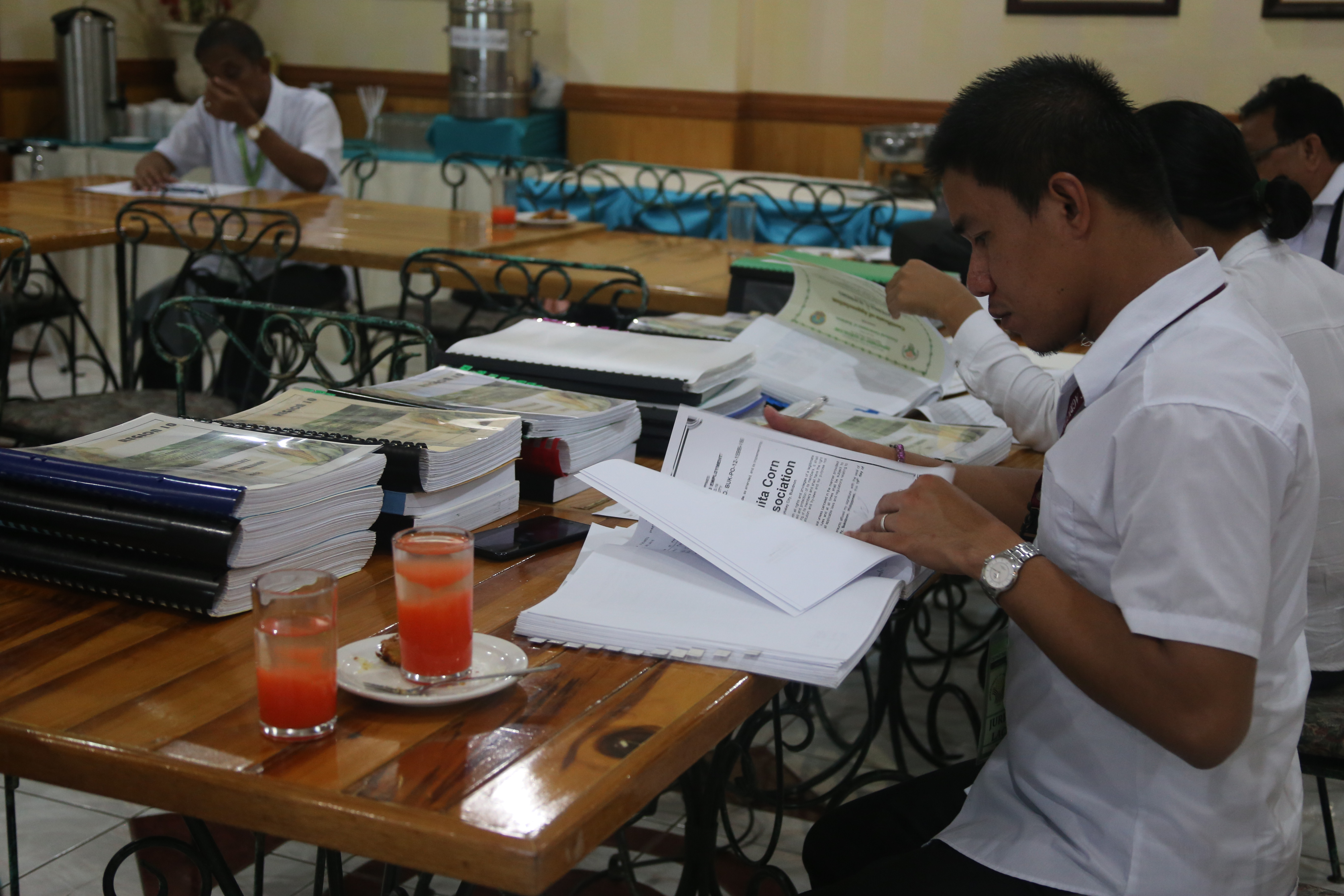 R-10 FINALIZES ENTRIES FOR CORN, CASSAVA AWARDS
The Regional Search Committee gathers for the final evaluation of region 10's nominees for the National Quality Corn Achievers Awards (NQCAA), Cassava Cluster Management Excellence Award (CCMEA) and Cornupia Awards, on August 6, 2018 in the city of Cagayan de Oro.
During the event, scrapbooks of the nominees were evaluated for endorsement to the National Search Committee. For the NQCAA, a total of 24 nominees were endorsed, comprising of 18 agricultural extension workers (AEW), three (3) local government units, one (1) corn coordinator, one (1) city agriculturist and one (1) municipal agriculturist. For the CCMEA and Cornupia awards, two (2) farmer organizations were each nominated for both categories.
Meanwhile, the said awards aim to give recognition to the local government units and farmer organizations who have shown excellent performance in the development of the corn and cassava sector in their respective areas. # (AMBManto, DA-RFO10)