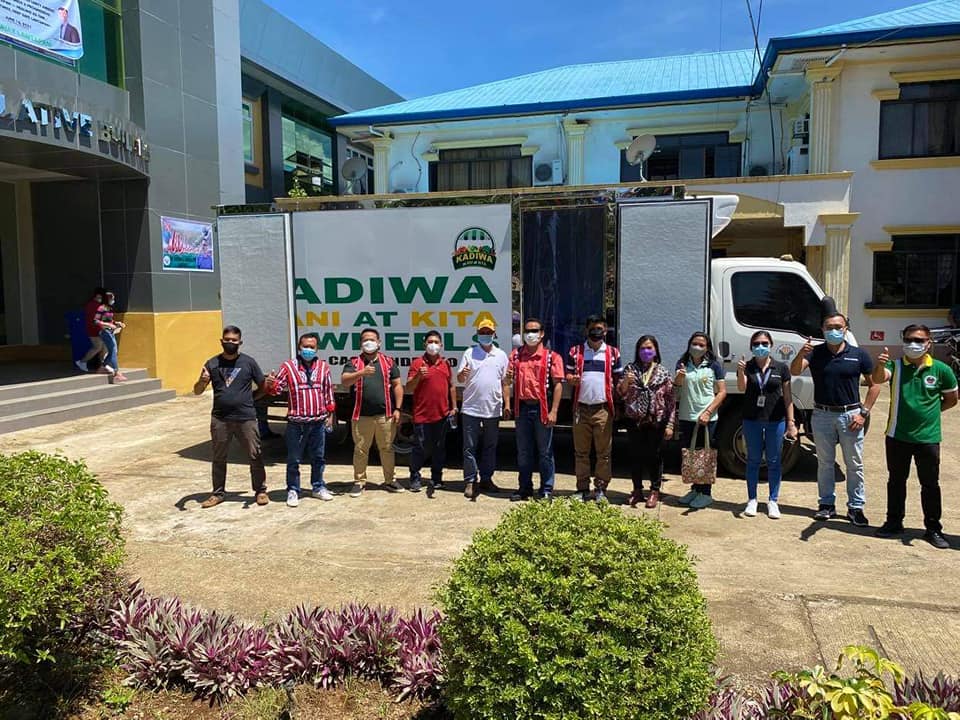 DA-RFO 10 funded thru its Enhanced Kadiwa program turns over 1 unit refrigerated van to LGU Lantapan.
CAGAYAN DE ORO CITY – Funded under the Bayanihan II, the Department of Agriculture – Regional Field Office 10 (DA-RFO 10) releases one unit refrigerated van worth P4.28 million to the local government of Lantapan, Bukidnon at the agency compound, here in the city on June 18.
DA-RFO 10 Regional Executive Director (RED) Carlene C. Collado also graced the town's 'Araw ng Lantapan' for its formal turnover, which served as one of the highlights of the event on June 19.
Also packaged with the unit are the 40 pieces plastic crate and a push cart.
Neptali C. Ambos, the municipal agriculturist (MA) explained, that the refrigerated van is targeted to mainly transport fruit and vegetable products of the Lantapan Vegetable Farmers Marketing Cooperative, the municipality's largest and active farmer's group.
Ambos added, that said vehicle is beneficial to Lantapan being one of the major producers of vegetables in Bukidnon province, as it prolongs the shelf life of products; thereby minimizing postharvest losses.
"On behalf of Lantapan Mayor Ernie R. Devibar, I would like to extend our deepest gratitude to DA-10, especially to RED Collado for this assistance, which is very significant for our vegetable farmer-entrepreneurs. In return, we will take good care of the unit and maximize its use so that more farmers can benefit from it," Ambos expressed.
Said intervention has been granted under DA-10's Enhanced Kadiwa ni Ani at Kita Financial Grant Assistance program thru the Agribusiness and Marketing Assistance Division. # (EMBentulan)