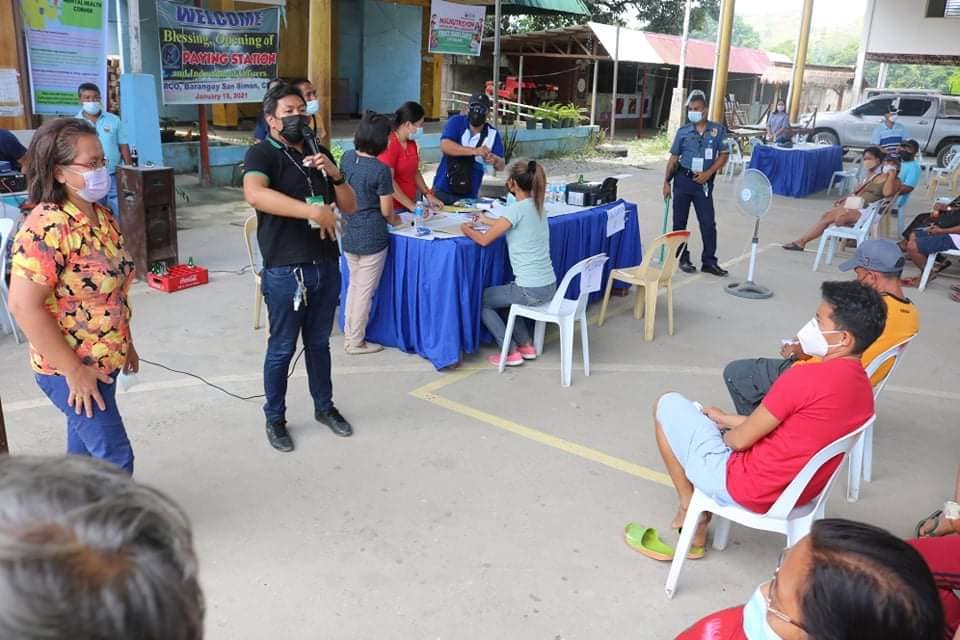 On July 9, the agri dept in NorMin gives out the indemnity assistance to ASF-affected hog raisers in barangay San Simon, CdeO City.
CAGAYAN DE ORO CITY, July 9 – The Department of Agriculture – Regional Field Office 10 (DA-RFO 10) paid off a total of P2.38 million for the African Swine Fever (ASF)-affected hog raisers in barangay San Simon.
Said indemnity payment were given to 130 hog raiser-recipients of the barangay at P5,000 for every culled hog.
Dr. Julesben Caesar C. Maquiling of DA-10 noted, that San Simon is one of the 16 barangays of CdeO where hog depopulation was conducted as measure to prevent ASF infestations in other farms.
Ammabille Y. Fernandez, one of the beneficiaries, who have received P25,000 in exchange of her five culled pigs said, the amount she received will be added for the capital of her small store while she temporarily stops from her piggery business.
Meanwhile, San Simon Brgy. Chair Fernando C. Edrolin expressed his gratitude to DA-10 for the cash assistance given to his constituents who primarily source their income from backyard hog raising.
Edrolin remarked, that the barangay continuously supports DA-10's campaign against the spread of ASF by prudently guarding their areas to control the movement of live hogs and its by-products.
He further urged the ASF-stricken hog raisers to venture into poultry, livestock raising and other livelihood projects to sustain their daily needs.
Next week, DA-NorMin is set to proceed in other barangays in the city to continue the distribution of indemnity payments.# (EMBentulan)