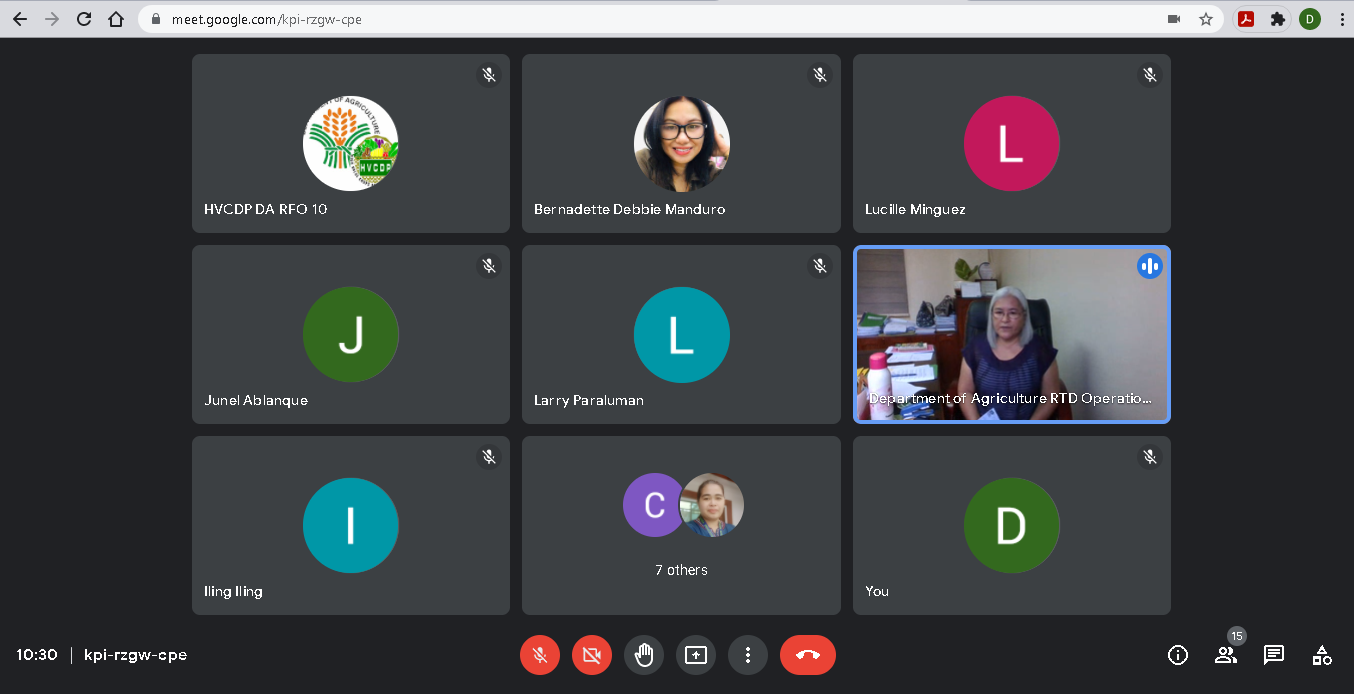 Targeted to break ground on August 16, the RPMT of DA-10 convenes on August 9 for a virtual meeting to tackle key concerns to further facilitate the implementation of the smart greenhouses project in R-10.
CAGAYAN DE ORO CITY – With the upcoming groudbreaking for the establishment of Korean-funded smart greenhouses in Bukidnon province, the Regional Project Management Team (RPMT) of the Department of Agriculture – Northern Mindanao (DA-10) convened on August 9, 2021 via the virtual platform.
Said facility is eyed to break ground on August 16 at one of the agency's research stations, the Northern Mindanao Agricultural Crops and Livestock Research Complex (NMACLRC) in Dalwangan, Malaybalay City, Bukidnon.
Of which is aimed at helping local farmers in producing high value crops such as potato, cherry tomato and strawberry using smart farming technologies.
Being one of the host implementing agencies, the RPMT of DA-10 laid out and tackled key concerns to further facilitate the execution of the smart greenhouses project in Region 10.
Among them are the arrival of the technical experts from South Korea; site development, including the preparation of the office and living quarters for such personnel; conduct of an orientation cum groundbreaking; and additional cargoes such as reefer truck and may include fertilizers and pesticides to be transported from abroad via Region 6, for the cited collaborative project.
Further, potential farm co-operators, coming from Lantapan town and Malaybalay City, all in Bukidnon were reportedly to have already undertaken a series of trainings in preparation for the Project.
The Philippine government thru DA signed a memorandum of agreement with the Korean government allocating funds to build 11 smart greenhouses with a total contract cost of P70.22 million for a period of four years.
Presiding the meeting is DA-10 Regional Technical Director Carlota S. Madriaga, in the presence of heads and representatives from the Research, Operations, Planning, Regulatory, Administrative and Finance, Agribusiness and Marketing Assistance and Regional Agricultural and Engineering divisions. # (JLO)