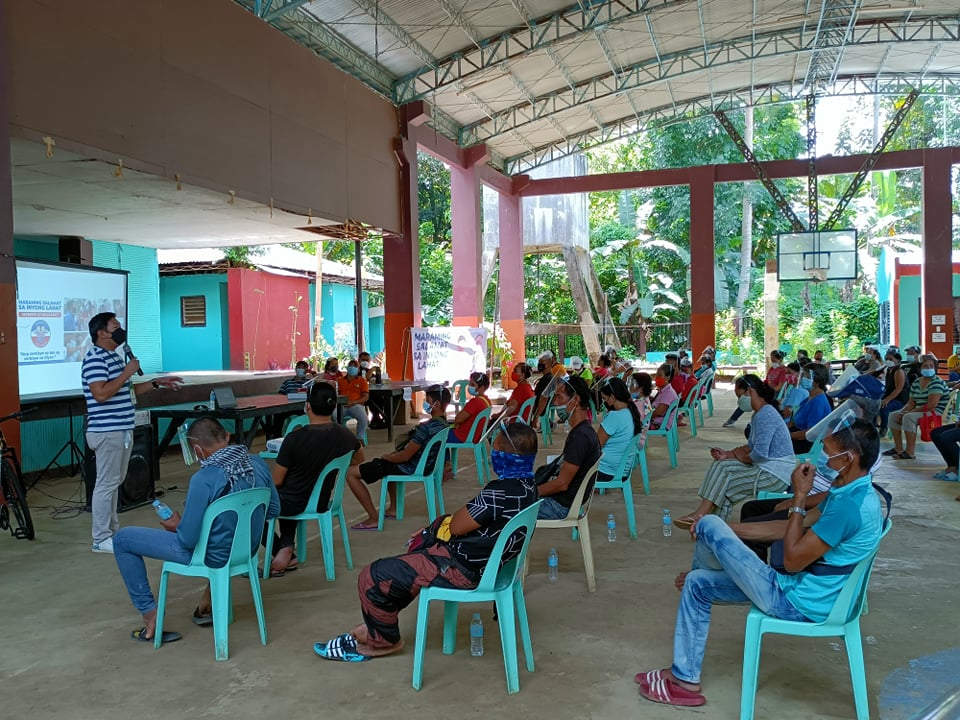 CdeO hinterland hog raisers receive ASF indemnification from DA-NorMin.
CAGAYAN DE ORO CITY – The Department of Agriculture – Regional Field Office 10 (DA-RFO 10) released P1.635 million indemnification to African Swine Fever (ASF) affected hog raisers from the hinterland barangays of Taglimao, Tuburan and Tagpangi.
On October 21 at the Taglimao Covered Court, a total of 70 farmers with 327 heads of culled hogs were compensated following the depopulation measures imposed by the agri department to curb the spread of the hog viral disease.
In an interview, Annie P. Abragan of barangay Taglimao, who had the most culled hogs in the batch conveyed, "I understand the government's efforts in preventing the spread of ASF which is for everybody's welfare."
She added, that the amount she received will serve as a startup to engage in small business.
DA indemnifies hog raisers at P5,000 for every culled hog on the account of the ASF.
Capping the week's payout, 443 farmers received their cash assistance amounting to P9.730 million for their 1,946 culled hogs since DA-10's distribution on October 19. # (RDMElloren)