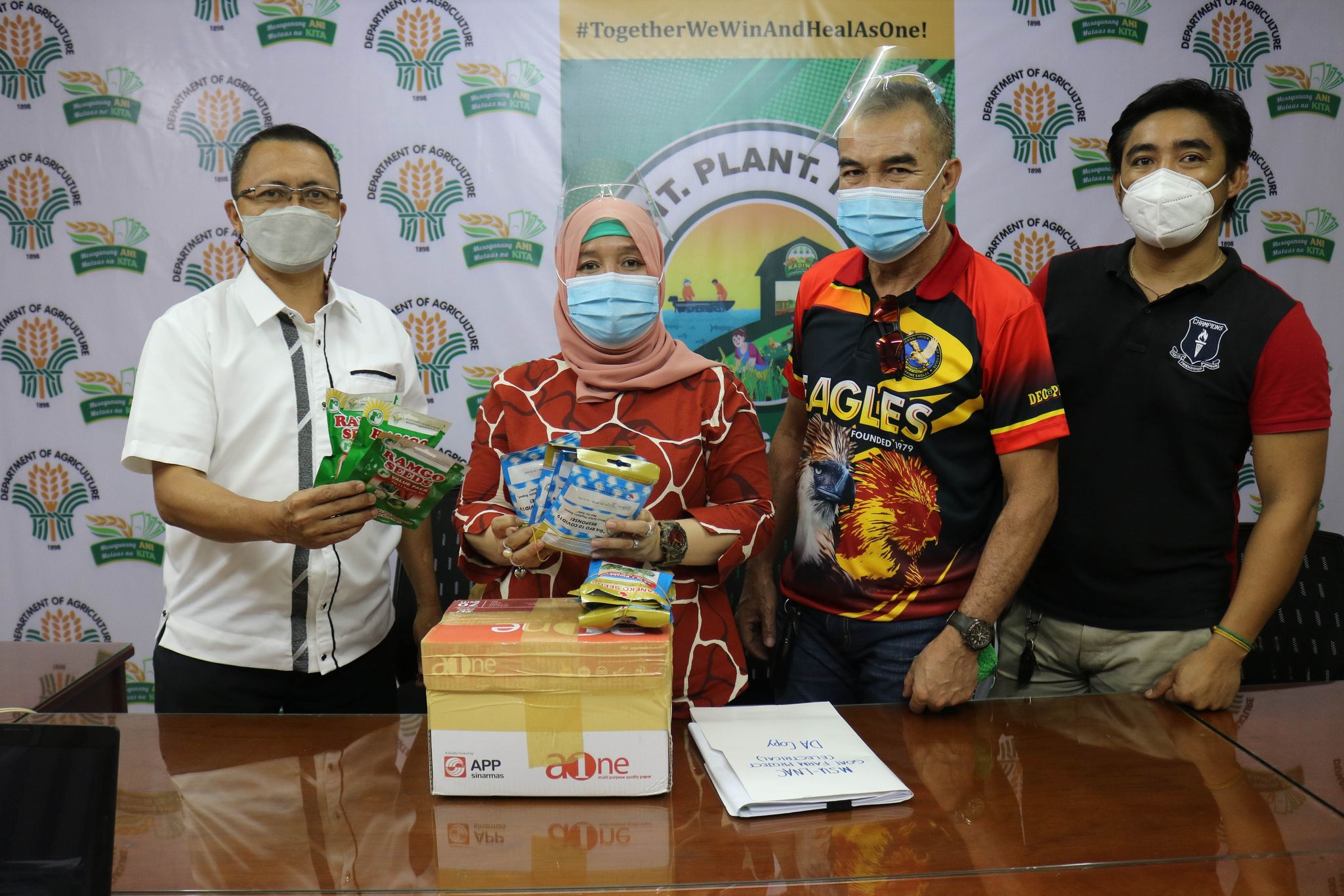 MSU-LNAC receives assorted veggie seeds from Agri NorMin to help promote food security and sufficiency among students.
CAGAYAN DE ORO CITY– The Mindanao State University – Lanao del Norte Agricultural College (MSU-LNAC) in Sultan Naga Dimaporo, Lanao del Norte received 70 packets of assorted vegetable seeds from the Department of Agriculture Region 10 on Thursday, November 4.
Comprising the assorted vegetable seeds are 20 packets each of garden salad (lettuce, tomato, cucumber), Chopsuey (pechay, radish, carrots, cauliflower), Sinigang (kangkong, pole sitao, radish, okra, tomato); and 10 packets of Pinakbet (eggplant, okra, ampalaya, pole sitao, squash) seed variants which will be used for the school's "Bahay Kubo" project.
MSU-LNAC Head Dr. Indihra B. Dimaporo-Tawantawan, said that each school department will be provided with the seeds to vie for the school's best garden competition.
DA-10 Regional Executive Director Carlene C. Collado emphasized that DA's Plant Plant Plant Program, thru its High-Value Crops Development Program, continuously support the different sectors' urban gardening programs to scale up the region's food sufficiency level amid the pandemic.
Earlier this year, they received a goat multiplier farm worth P5 million through DA-10's Livestock Program.
"DA-10's agri-interventions has been instrumental in improving research and instruction, and extension services that primarily aim to provide farming knowledge and skills to the Muslims and other cultural minorities in order to cope with the national standard," shared Dr. Tawantawan.# (EMBentulan)