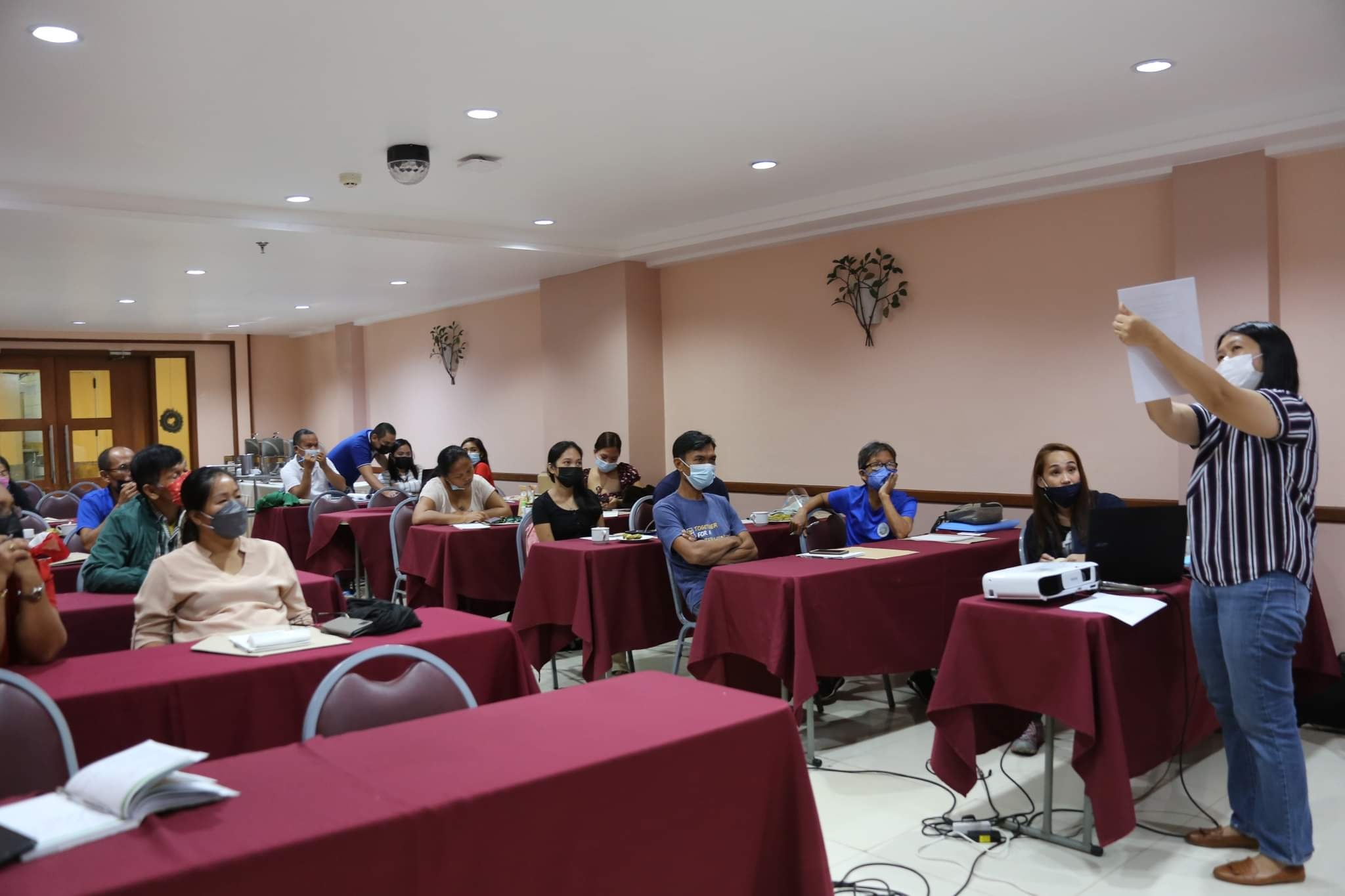 Select representatives from smallholder farmer-groups from MisOr underwent a three-day training on PGS for them to guided on how to go about in the development of their PGS internal standard and operations.
CAGAYAN DE ORO CITY, November 12 – Capacitating farmers in the operations of their respective PGS group, the Department of Agriculture in Northern Mindanao (DA-10) through the Regulatory Division and Organic Agriculture program staged a three-day Training on Participatory Guarantee System (PGS) on November 9-11, 2021.
Nearly 20 organic farmers from select smallholder groups from the province of Misamis Oriental convened to gain technical assistance in the development of PGS internal standard and operations.
Republic Act (RA) 11511 amends the provisions of RA 10068 or otherwise known as the Organic Agriculture (OA) Act of 2010.
Under said Act, products certified and guaranteed through PGS shall be allowed to be labelled and sold as organic.
As defined, PGS refers to a locally focused quality assurance system which is developed and practiced by those actually engaged in OA and are built on a foundation of trust, social networks and knowledge exchange.
"As an alternative to third-party certification, the system is used to certify producers and farmers as actual and active organic agriculture practitioners. With the recognition of PGS, this will significantly reduce the cost of organic certification paving way for more organic certified produce in the market," DA-10 Regional Technical Director for Research and Regulations Carmelita T. Bajarla remarked.
Said training tackled on module 1 – OA Act, its implementing rules and regulations, and amendments by RA 11511 on PGS; and module 2 – OA standards and the national list of permitted substances for OA, which will aid participants on the valid interpretation of the Philippine National Standards on OA and its equivalent requirements.
"We encourage you to continue your efforts in working hand-in-hand with the agency, as this will mean more interventions for OA," RTD Bajarla added.
Further, this batch of attendees will undergo further capabuild with discussions on module 3 – operation of PGS groups as organic certifying bodies (OCBs); module 4 – certification and accreditation of core PGS groups as OCBs; and module 5 – auditing management systems of OCBs.# (JLO)