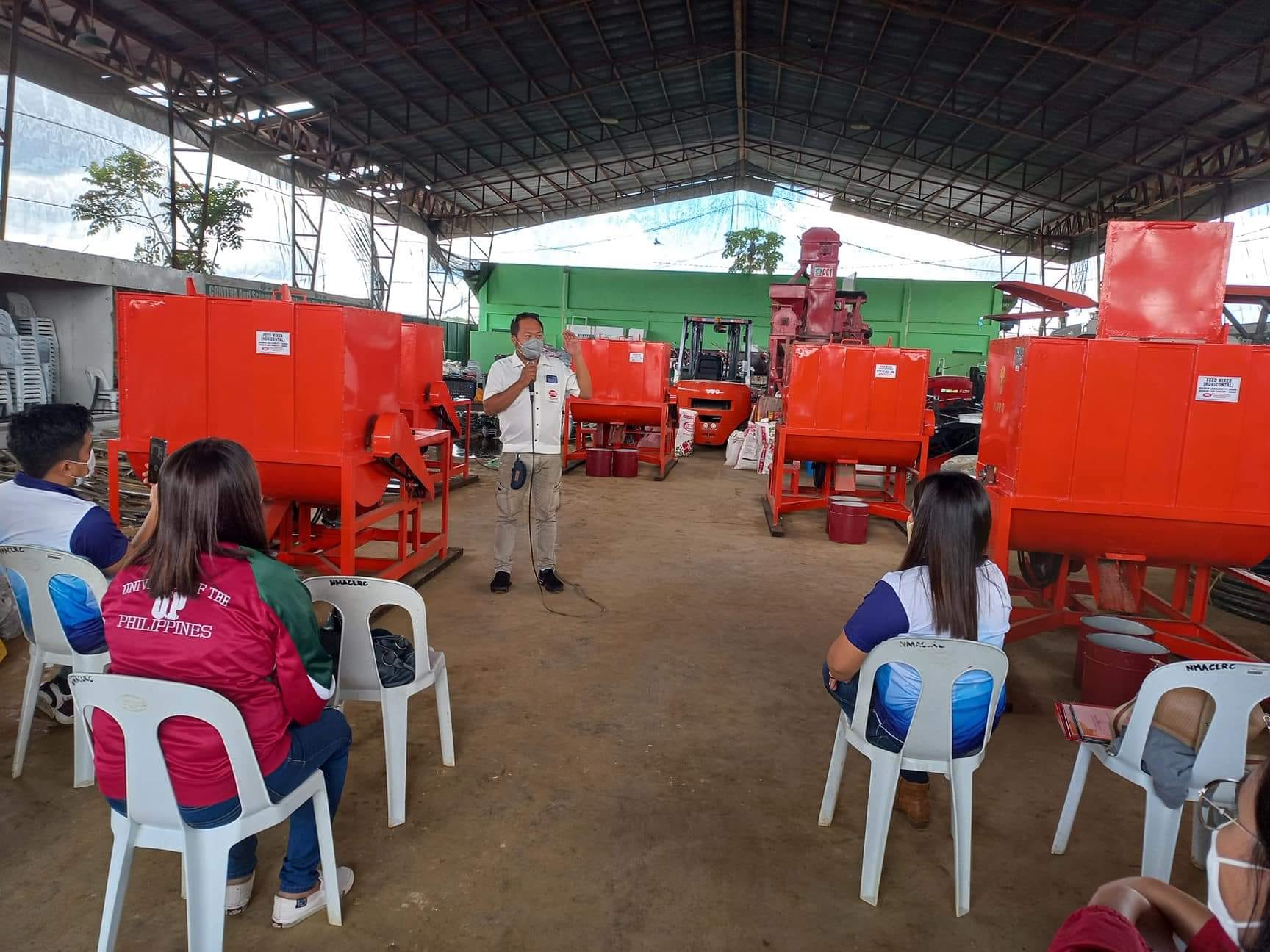 DA-NorMin turns over feed mixer units, one of the components under the SMP, to its beneficiaries. (Photo credit: Livestock Program)
CAGAYAN DE ORO CITY, November 20, 2021 – The agriculture department in Northern Mindanao (DA-10) through its Livestock Program has turned over feed mixer units to the Swine Multiplier Project (SMP)-beneficiaries on November 19, 2021 at the Northern Mindanao Agricultural Crops and Livestock Research Complex (NMACLRC), in Dalwangan, Malaybalay City, Bukidnon.
Funded under the current funds of the agency under its Production Support Services, said units are for the SMP implementers, including the three stations (Research Center for Upland Development in Dangcagan, Bukidnon; Research Center for Hillyland Development in Claveria, Misamis Oriental; and NMACLRC) of DA-10, and academic institutions through Central Mindanao University in Maramag, Bukidnon; and Northwestern Mindanao State College of Science and Technology in Tangub City, Misamis Occidental.
Each unit costs P340K, which is one of the components of the SMP, along with the provision of stocks, drugs and biologics, feeds and a pig pen, with the latter still for delivery.
Overall, the SMP will act as breeding farms where the offspring will be the source of quality breeding stocks to qualified livestock raisers.
On the same day, an operational demonstration was also conducted before the representatives of the project-recipients to ensure the proper operations, maintenance, and management of said units. # (JLO)