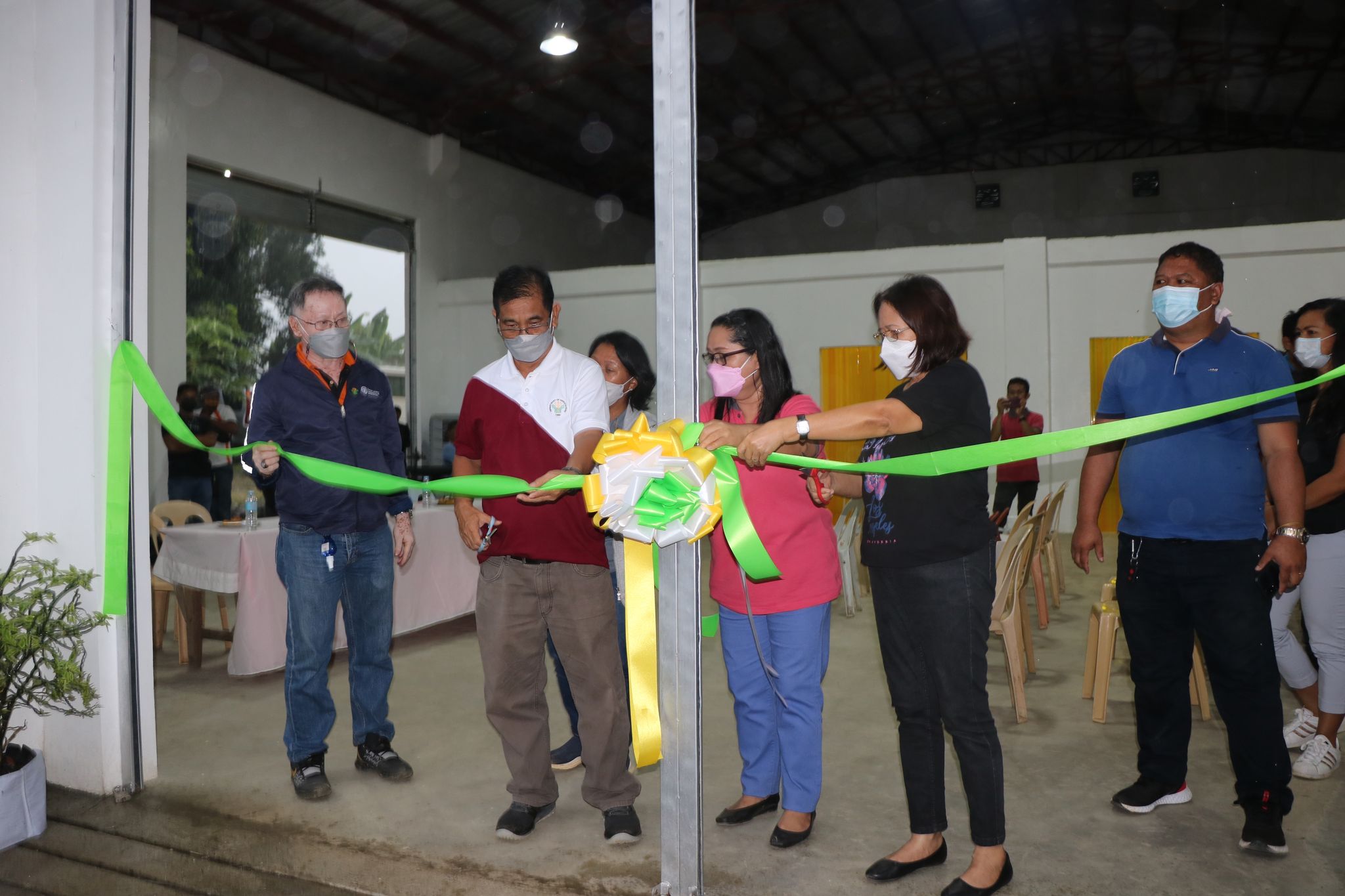 Agri NorMin turns over the P7.11-M seed storage at Nutriland, Purok 2 in barangay Pinatilan, Valencia City, Bukidnon mainly intended for the storage of rice seeds and other farm inputs.
Valencia City, Bukidnon, September 8 – The Department of Agriculture – Northern Mindanao (DA-NorMin) through OIC- Regional Executive Director Milo D. delos Reyes led the turnover ceremony of the P7.11-million seed storage situated at Nutriland, Purok 2 in barangay Pinatilan, this city.
Said facility has a total floor area of 320 square meters with a 99 ton-capacity cold chamber (160 square meters) primarily for the storage of rice seeds and 156 tons for the ambient (160 square meters) area.
RED delos Reyes noted, that the structure will not only be useful for rice but also for the depository of fertilizers and other farm inputs that the city is set to receive from the department.
Likewise, he urged the local government of Valencia City to create an Agricultural Biosystems Engineering Division to help in the upkeep of the farm machinery they have acquired.
In response, Valencia City Mayor Azucena P. Huervas expressed her gratefulness for the interventions poured to the city by DA-10 and pinned her hopes for the department's continuous support mentioning that the city is an irrigated and diversified agricultural area.
The local chief executive added that the city also has a 14-hectare land intended as a farm demonstration area to showcase the production of various agricultural crops and farming practices of the city and Bukidnon as well.
Reportedly, out from the city's 63,126 hectares, 30,000 hectares is suitable for agriculture, wherein 11,000 hectares is particularly tilled for rice production with around 5,855 rice farmers.
Apart from the seed storage dwelling in Nutriland, which refers to the lot devoted for the nutritional programs of the city, it also houses the P4.3-million warehouse. Of which, both projects are implemented under DA-10's Rice program.
Also gracing the activity is Valencia City Agriculturist Connie L. Dalangan and other LGU personnel, and DA-10 staff. # (EMBentulanJr.)