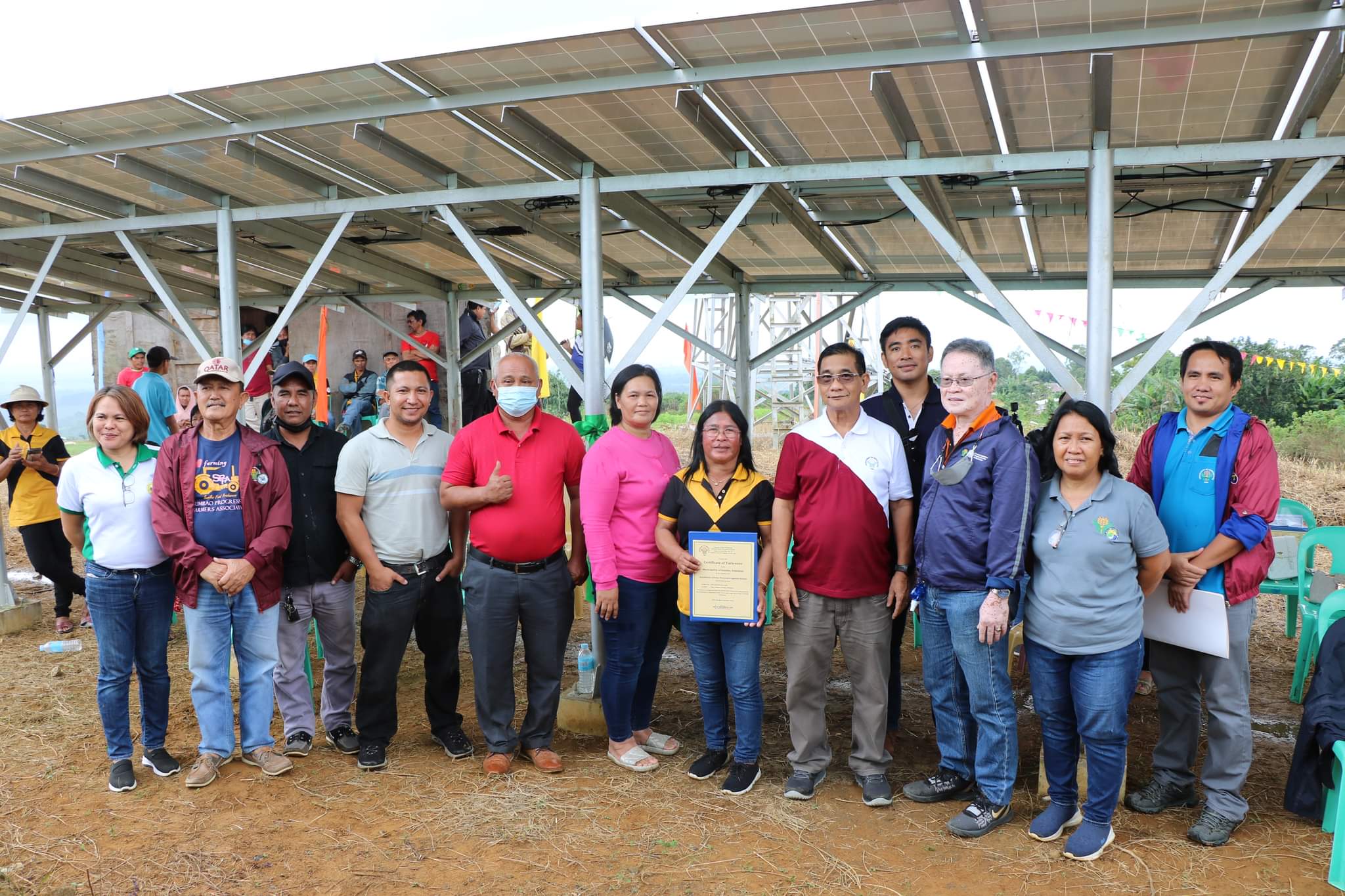 High-value crop farmers of Brgy. Lupiagan, Sumilao, Bukidnon are eyed to benefit from the recently turned over P1.8-M SPIS funded by DA-10.
SUMILAO, BUKIDNON – Around 39 high-value crop farmers of barangay Lupiagan in Sumilao, Bukidnon will benefit from the solar-powered irrigation system (SPIS) from the Department of Agriculture in Northern Mindanao (DA-10).
DA-10 OIC-Regional Executive Director Milo D. delos Reyes turned over the P1.8-million worth of SPIS to Sumilao Mayor Jose Antonio A. Villo on Thursday, September 8, 2022.
The project was designed to irrigate rainfed high-value crop production using solar-powered pump irrigation.
The 5-horsepower pump with 20 pieces of solar module can irrigate around 15 hectares of potential production area and 50 hectares of rainfed area.
Barangay Lupiagan with an estimated elevation of 1,263.5 meters above sea level is rich with high-value crops such as carrots, potatoes, cabbage, Chinese pechay, and is the third IMTASULA town to receive the SPIS from the department.
Sumilao is one of the towns in IMTASULA Complex or Impasugong, Talakag, Sumilao and Lantapan, a major vegetable and high-value crop production area in Northern Mindanao.
Beatriz P. Omonlay, a farmer-member of the Sumilao Farmers Indigenous Association (SUFIA) shared that it costs her before around P70,000 to procure a hose to water her farm where the water source is from Mt. Kitanglad.
"The project is a big help to the farmers in irrigating more productive areas in producing high-value crops, aside from reducing their labor and costs," said Sumilao Mayor Jose Antonio A. Villo.
The project is funded under the High-Value Crops Development Program of the department to boost food security.#(ATC)