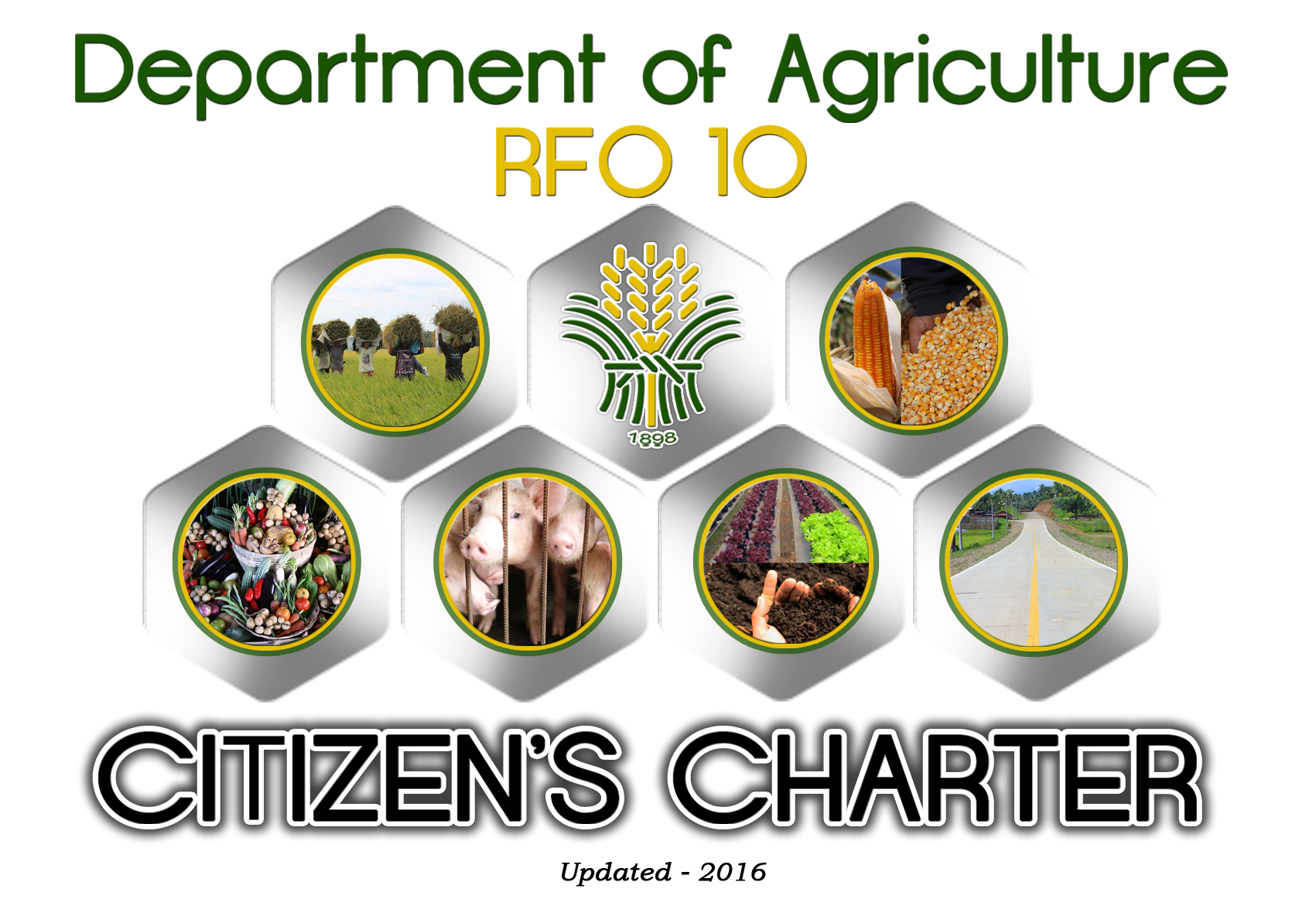 PERFORMANCE / SERVICE PLEDGE
We, the officials and employees of the Department of Agriculture RFO -10 commit to:
| | |
| --- | --- |
| S | erve you promptly, efficiently and courteously; |
| E | nsure strict compliance with service standards, with written explanation for any delays in frontline services; |
| R | espond to your complaint about our services the soonest and take corrective measures; |
| V | alue every citizen's comments and suggestions including those with special needs such as the differently-abled, pregnant women and senior citizens; and |
| E | mpower the public through 24/7 access to information on our policies, programs, activities and services through our website (http://www.cagayandeoro.da.gov.ph/) |
All these we pledge, because YOU deserve no less.
FEEDBACK  AND REDRESS MECHANISMS
Please let us know how we have served you by doing any of the following:
Accomplish our Feedback Form available in the Public Assistance Desk.
Send your feedback through e-mail
If you are not satisfied with our services, your written/verbal complaints shall immediately be attended to by the Agency Mamayan na Partner (Patrick Ian F. Pedarse, Acting Supervising Administrative Officer) or through the Public Assistance Desk Officer or e-mail to: agri10cdo@gmail.com
THANK YOU for helping us improve our services.