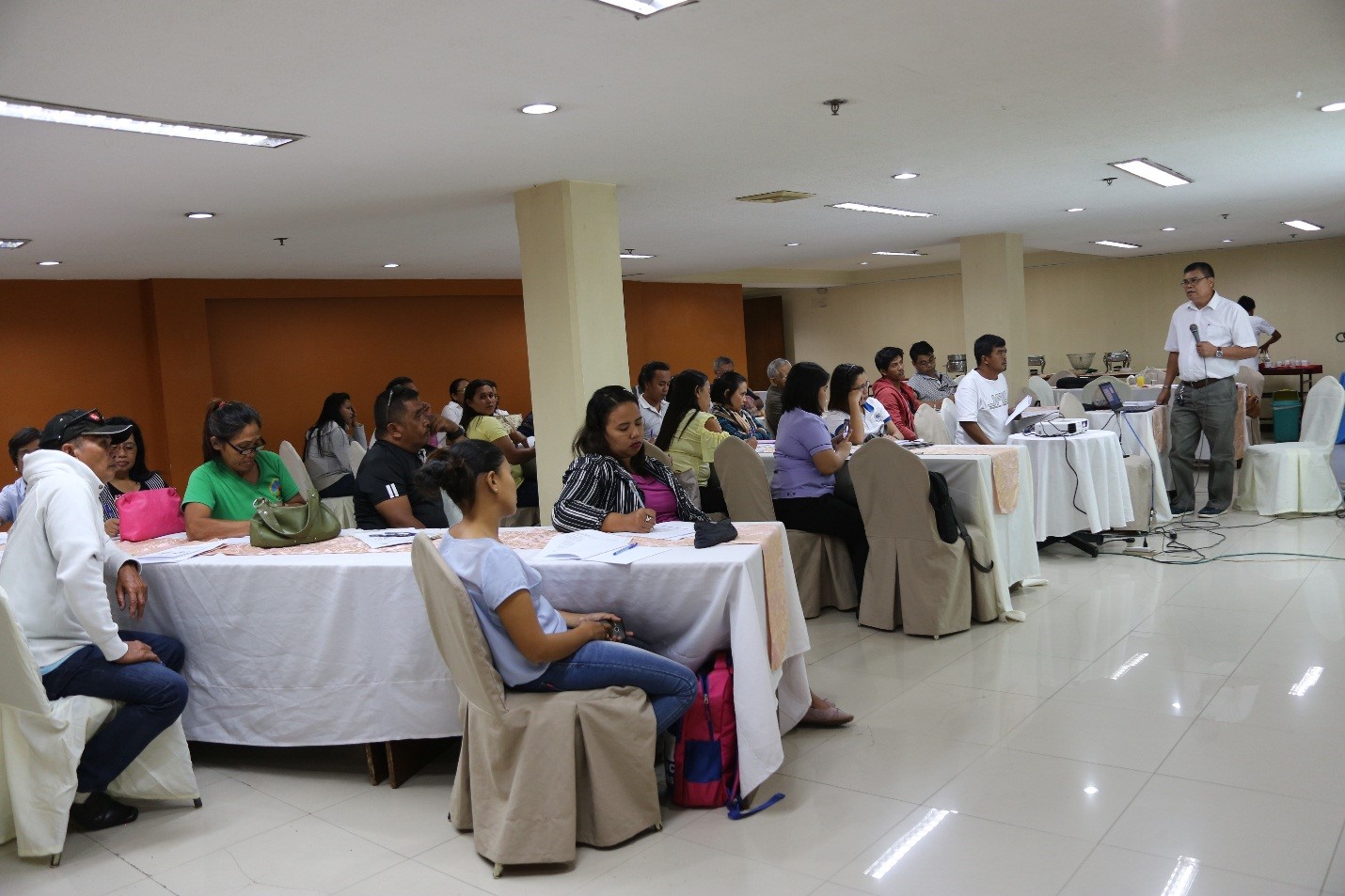 DA-10 Supervising Agriculturist Luisito S. Ofngol discusses the effects of aflatoxins and how it can be prevented during the training for PHILGAP for corn and certification protocols.
---
DA-10 STAGES TRAINING FOR PHILGAP FOR CORN, CERTIFICATION PROTOCOLS
Cagayan de Oro City – The Department of Agriculture – Regional Field Office 10 (DA-RFO 10) staged its three-day training on Philippine Good Agricultural Practices (PHILGAP) for Corn and Certification Protocols on June 25-27, 2018 in the city.
The Regulatory Division of DA-10 spearheaded the activity with an aim of imparting knowledge regarding the concepts and principles of GAP, its protocols and certification, food safety act of 2013 and the prevention and control of aflatoxins, which was attended by corn farmers and Agricultural Extension Workers from region 10.
Apart from the discussions, the training also included a mock inspection at Mantibugao, Manolo Fortich, Bukidnon in which the participants were able to go through the checklist for GAP application.
"We expect that through this training, farmers may be encouraged to apply for a GAP certification," said Christine Jane L. Quiamco, agriculturist II of DA-10. She added that since GAP certified farms follow a set of standards, the certification is a guarantee that their products are safe for consumption and of good quality. # (AMBManto, DA-10)