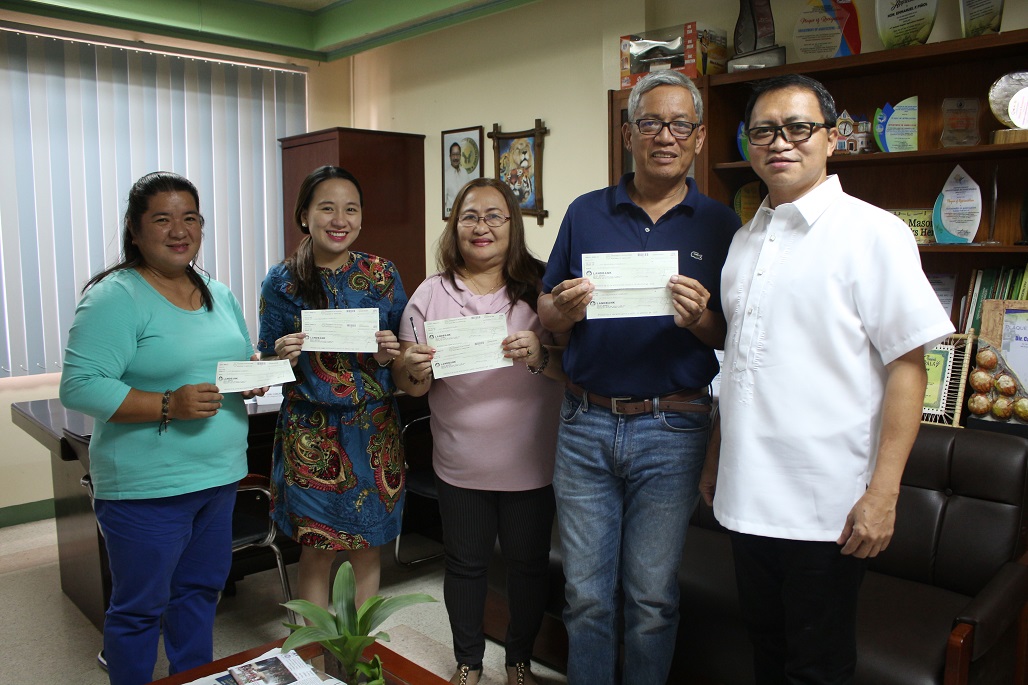 AGGIE DEPT TRANSFERS PHP12.41-M FUND FOR OZAMIS CITY'S AGRI-FISHERY PROJECTS
The development of the agri-fishery sector in Ozamis City will soon enjoy a big boost with the Php12.41-million worth of checks turned over by the Department of Agriculture – Regional Field Office 10 (DA-RFO 10), today, June 18, 2018 at the agency's compound, in the city of Cagayan de Oro.
Funded under the Bottom-Up Budgeting program, the amount transferred will fund the following projects: Slaughterhouse Building Repair and Upgrading of Facilities (Php3M), Establishment of Village-Type Post-Harvest Facilities (Php3M) and Mechanical Dryer (Php600,000), and the Construction of Palay Shed (Php450,000).
Portion of the funds will also be apportioned for infrastructure support to agri-production, comprising of 1 unit farm tractor (Php2.04-M), 4 units rice thresher (Php572,000), 4 units hand tractor (Php488,000), rice planter (Php350,000), 5 units rice cutters/harvesters (Php110,000), and 2 units drum seeder (Php50,000).
Other set of projects that would round up the total amount transferred include the Rehabilitation and Expansion of Goat and Poultry Multiplier Farm Livelihood and Dispersal Project (Php1-M), and Seaweeds Dispersal Project (Php750,000).
Handing over the checks is agency head DA-RFO 10 OIC-Regional Director Carlene C. Collado, CPA, which was received by the Local Government Unit of Ozamis City through Alma V. Toledo, city treasurer, William Thomas N. Abinales, officer-in-charge city agriculturist, Easy Xaflavaire Hope Emperio, officer-in-charge city accountant, and support staff. #