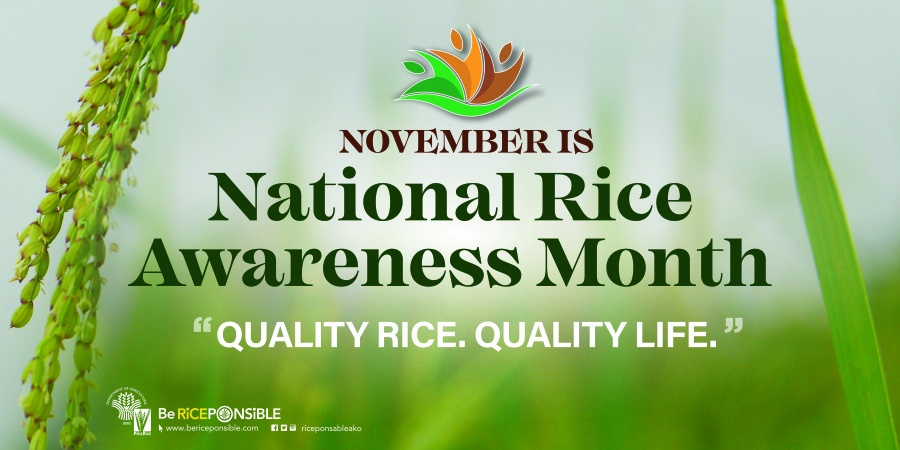 NOVEMBER IS NAT'L RICE AWARENESS MONTH
This month of November the whole country is celebrating the National Rice Awareness Month (NRAM) with the theme: "Quality Rice, Quality Life".
The Department of Agriculture – Regional Field Office 10 lined-up different activities such as the Agri-Trivia shows for elementary and junior high school students; feeding program; press conference on the Suggested Retail Price for rice and radio guesting, among others.
The celebration focuses on improving farmers' competitiveness to produce quality rice, while reaching out to all rice eaters to be aware on responsible rice consumption.
Specifically, it aims to strengthen the bond between rice farmers and the consumers towards quality life. Accordingly, DA encourages farmers to produce quality rice and instill the values of responsible rice consumption among consumers, thus contribute in achieving rice sufficiency in the country.
Through these, farmers will be more inspired to farm through the use of efficient farming technologies, have access to rice information and engage in agri-preneurship.
Consumers should also do their part by not wasting rice, eating brown rice, valuing safe and nutritious rice, and most all, thanking rice farmers. #(SVA)