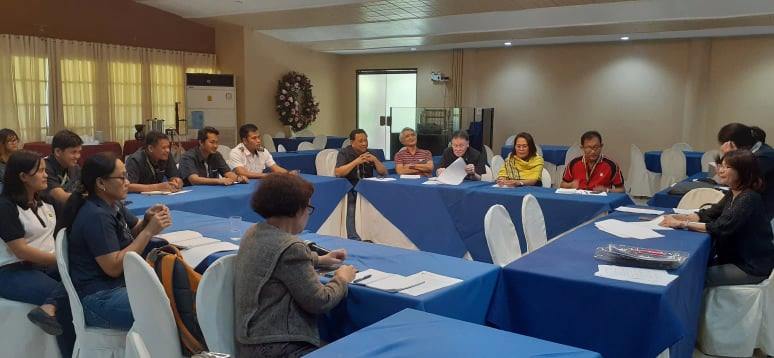 CdeO, March 3 – The Regional Technical Committee of the Civil Society Organizations (CSOs) of the DA-RFO 10 convened for the evaluation of its one applicant, the Skills Mastery Institute for Learning Entrepreneurship and Success (SMILES) Foundation, Inc.
RTD for Research and Regulations of DA-RFO 10 Carmelita T. Bajarla, who is also the chair of said committee emphasized that the evaluation process ensures that the applicant has the capacity to manage agri-fishery projects and programs.
Said accreditation is pursuant to DA Administrative Order No. 8 Series of 2017.
Accredited CSO will be the agency's partner to efficiently and effectively carry out the implementation of agri-fishery projects and encourage peoples' participation in agricultural development.
The committee is composed of representatives from DA's attached agencies: BFAR, ATI, PCIC, PCC, FPA, BPI, BAI, PCA, NDA, PhilFIDA and the RAFC.
In Region 10, only the Maramag Community Multi-Purpose Cooperative is the accredited CSO of DA-RFO 10. #