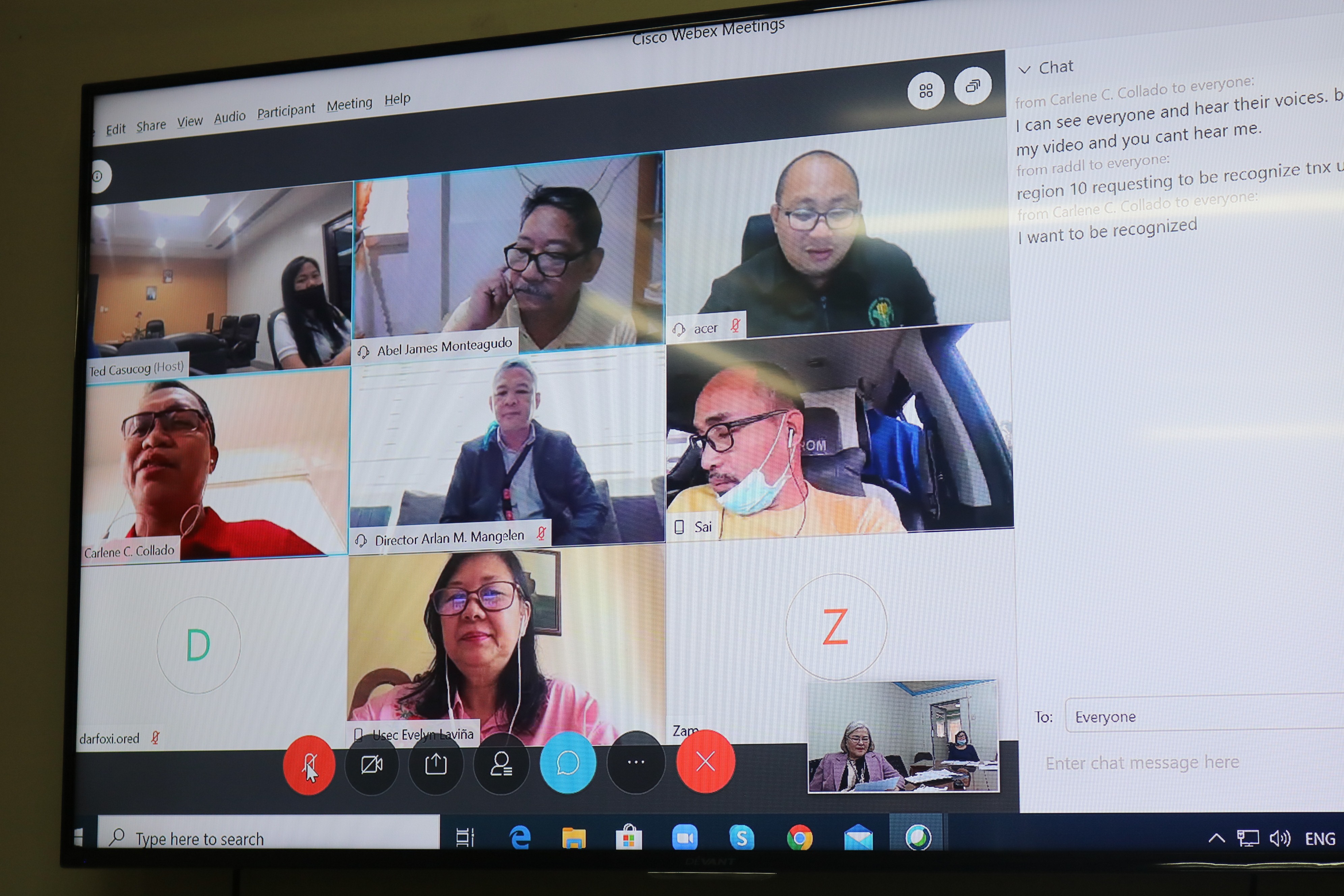 The heads of DA regional offices in Mindanao report their respective measures undertaken to ensure food security amid the COVID-19 outbreak, in a videconference meeting presided by DA USec. Ampatuan, who's also the Western Mindanao Cluster head for regions 9, 12 and BARMM.
To ensure availability of food in light of the COVID-19 crisis, Department of Agriculture – Regional Field Office 10 reports on its food security measures during a video conference meeting with DA Mindanao regions today, April 2, 2020.
Said meeting was presided by DA Undersecretary for Regulations Zamzamin L. Ampatuan, who is at the same time the head of the Western Mindanao Cluster for regions 9, 12 and BARMM.
The meeting was attended by DA regional offices heads in Mindanao along with Undersecretary for High Value Crops and Rural Credit Evelyn G. Laviña and the Eastern Mindanao cluster head for regions 10, 11 and 13 with Assistant Secretary for BARMM Abdula E. Sailila.
OIC-Regional Executive Director Carlene C. Collado reported that Region 10 is self-sufficient on rice and vegetables.
He also noted that provincial government offices have already started buying palay directly from farmers at a higher price compared to traders.
On price monitoring, he shared that local price coordinating councils have been activated and the implementation and monitoring of prize freeze on basic agri-fishery commodities.
Further, he cited that in Cagayan de Oro City, traders who set prices beyond the Standard Retail Price were apprehended in coordination with the Criminal Investigation Detection Group (CIDG-10).
Meanwhile, Regional Technical Director for Operations Carlota S. Madriaga reported that the region has started collaborating with the local governments in mobilizing its 'Kadiwa on Wheels,' of which the agency provided logistics support on the delivery of vegetables to markets and food terminals.#