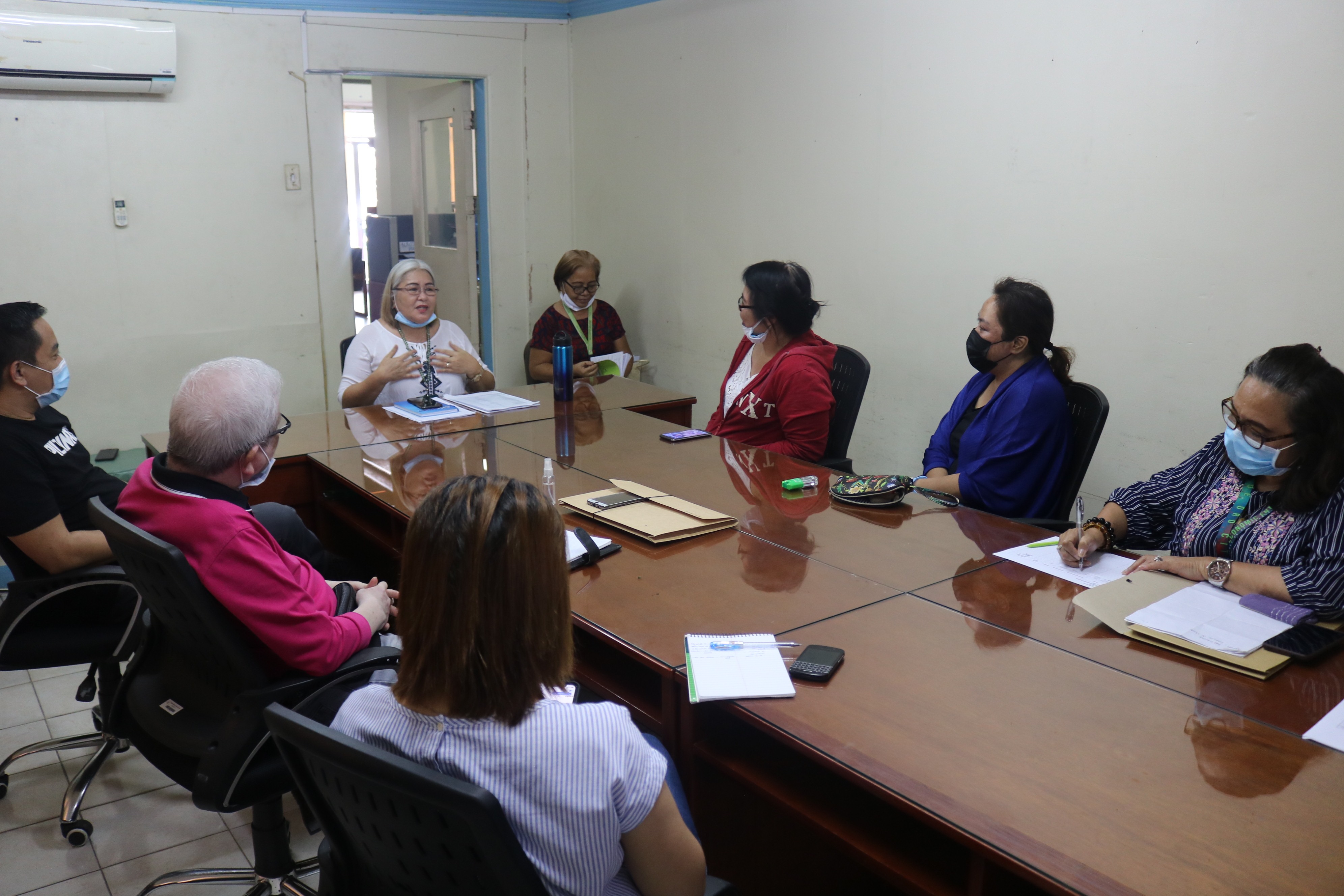 The Department of Agriculture – Regional Field Office 10 (DA-RFO 10) strengthens its coordination with stakeholders regarding price monitoring in a meeting at the DA-10 Conference Room.
Under Joint Memorandum Circular (JMC) No. 2020-01 of DA, Department of Trade and Industry (DTI) and the Department of Health (DOH) have issued the "Price Freeze Act under a State of Calamity throughout the Philippines due to the Coronavirus Disease 2019 (COVID-19)".
Pursuant to the JMC, prices of basic necessities under the jurisdiction of the DTI, DA, and DOH are frozen at their prevailing prices as of March 8, 2020 until May 15, 2020, unless sooner lifted by the President.
Accordingly, DA-RFO 10 Regional Technical Director Carlota S. Madriaga and its Agribusiness and Marketing Assistance Division (AMAD) called for a meeting with DTI-10, City Price Coordinating Council (CPCC) and City Economic Enterprise Department (CEED) of Cagayan de Oro City and the Misamis Oriental Retailers Association (MISORRA).
The group agreed on crafting a resolution for setting an enhanced price freeze on agricultural products, especially on premium quality bananas sold in the supermarkets.
This resulted after concerns on the apprehension of some banana (lakatan) sellers for allegedly selling overpriced bananas.
Madriaga detailed that the Php40.00 ceiling price is for the 8-10 pieces per kilogram specification only, wherein the basis for the set price was from the monitoring of the Cogon and Carmen markets three months prior to the COVID-19 crisis.
She noted this might have caused confusion regarding the price among enforcers and consumers.
Madriaga shared that the agency has already negotiated with the wholesalers outside Cogon and Carmen market areas to lower their product prices; thereby enabling retailers to follow the price ceiling.
On the other hand, she stressed that DA will closely coordinate with the DA- Bureau of Plant Industry, Plant Quarantine Service (DA-BPI PQS), CPCC and the Criminal Investigation Detection Group-10 (CIDG-10) on the inspection of rice warehouses to prevent rice hoarding.
Meanwhile, the reactivation of the Local Price Coordinating Council (LPCC) is in line with Joint Memorandum Circular No. 77 of DA, DTI and DOH which enables the Local Price Coordinating Councils (LPCCs) of local government offices to help implement price freeze, issue warnings and arrest offenders.
Said initiative is sought to protect consumers against undue price spikes as the nation is under a state of emergency due to the spread of COVID-19. #