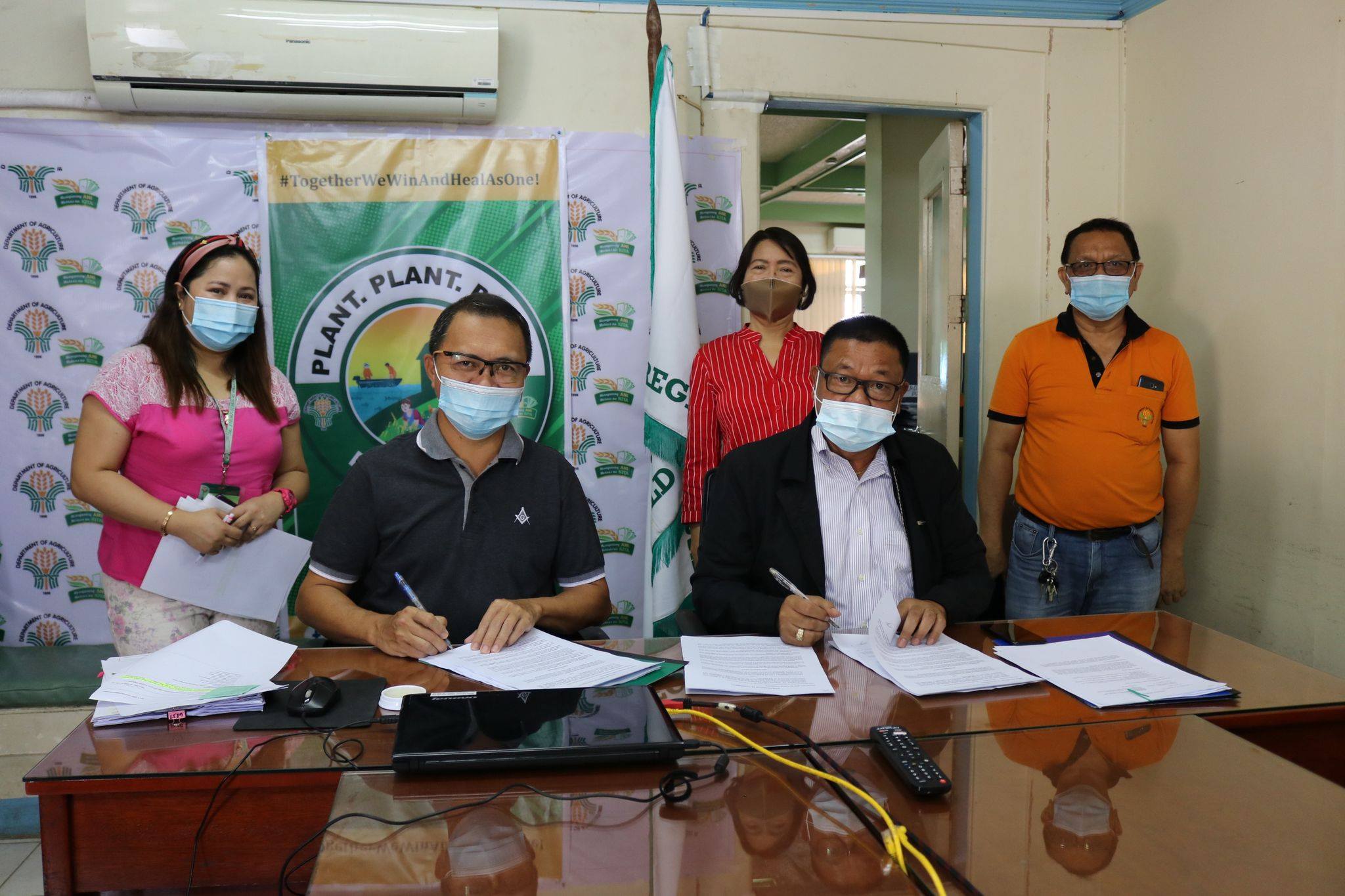 On December 17, DA-10 RED Collado signed a MOA with CAFAMCO thru its Chair Lucas W. Faborada, in the presence of AMAD.
CAGAYAN DE ORO CITY – To ensure available and accessible food during the COVID-19 pandemic, the Department of Agriculture – Regional Field Office 10 (DA-RFO 10), thru its Agribusiness and Marketing Assistance Division (AMAD), provides a financial grant to beneficiaries under its Enhanced Kadiwa Inclusive Food Supply Chain Program.
On December 17, Regional Executive Director Carlene C. Collado signed a Memorandum of Agreement (MOA) with the Canitoan Farmers Multi-Purpose Cooperative (CAFAMCO) thru its Chair Lucas W. Faborada.
Through the program, CAFAMCO will receive a P1 million grant in support to packing house facility (P240,000 working capital, P670,000 hauling vehicle and P90,000 ancillary equipment).
CAFAMCO is one of DA-10's regular Kadiwa suppliers and directly buys other farm produce in the hinterlands of the city and sells in Kadiwa outlets.
At the same time, DA entered into another agreement with the Local Government Unit of Magsaysay, Misamis Oriental thru Municipal Mayor Rey B. Buhisan for the establishment of a P5 million trading post with equipment.
Director Collado said, the Enhanced Kadiwa program aims to provide financial grant assistance to eligible organizations to strengthen its operations for the Kadiwa ni Ani at Kita – a program that aims to bring agri-fishery products directly to the consumers.
"On behalf of our members, we are thankful to DA-RFO 10 for granting us this assistance for it will greatly aid our operations, especially on the transportation aspect," Faborada remarked.# (AMBManto)