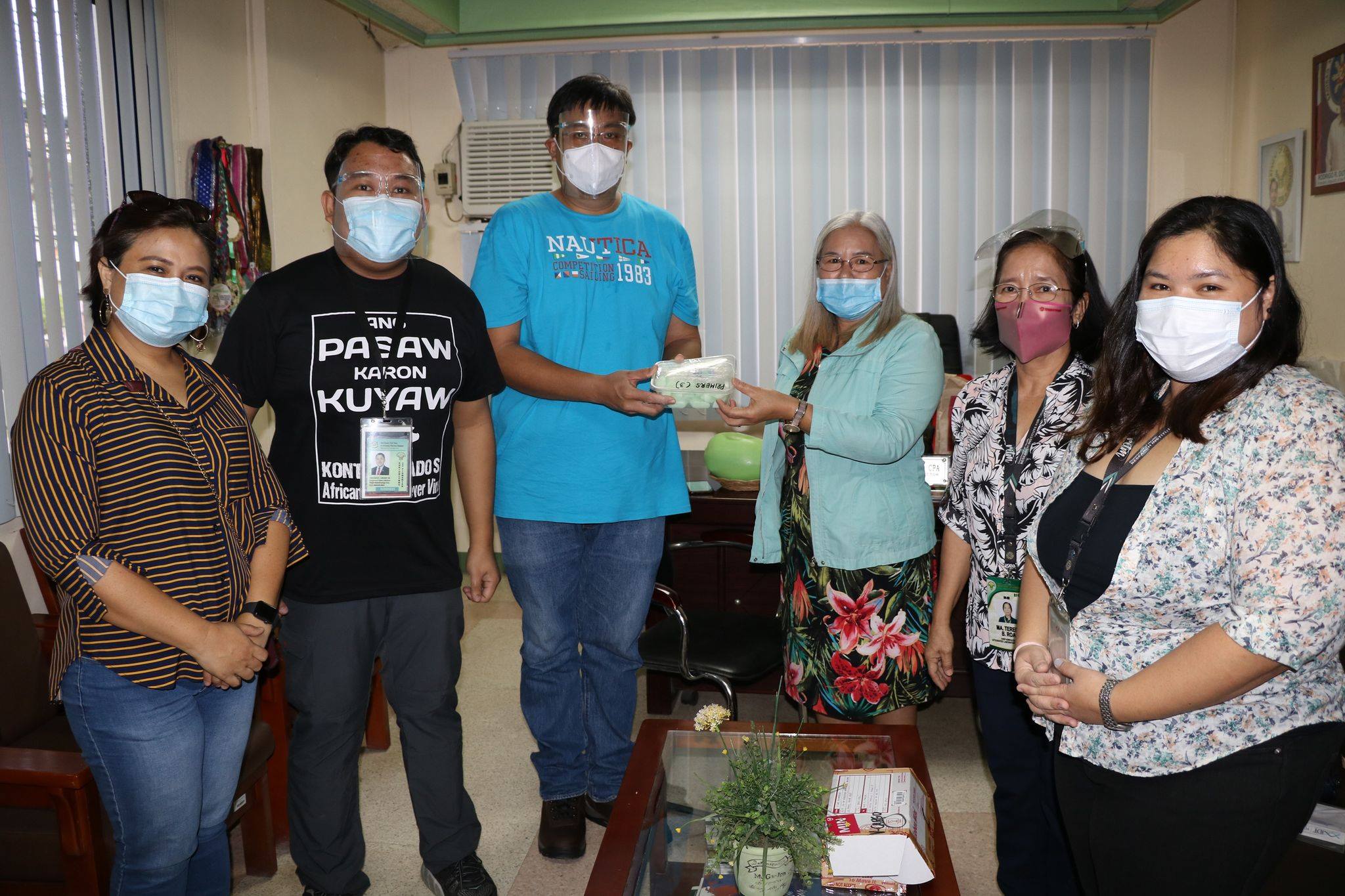 NorMinHog hands over reagents and other laboratory supplies to DA-10 in support to the agency's initiatives against ASF.
CAGAYAN DE ORO CITY – In support to the Department of Agriculture – Regional Field Office 10's (DA-RFO 10) fight against African Swine Fever (ASF), the Northern Mindanao Hog Raisers Association (NorMinHog) turned over reagents and other laboratory supplies to the agency.
On behalf of DA-RFO 10 Regional Executive Director Carlene C. Collado, Regional Technical Director (RTD) for Operations Carlota S. Madriaga received the reagents worth around P200,000 on Wednesday, January 20.
Said ASF laboratory supplies (Primers, Probes and PCR reagents), which can test 1,000 reactions will be used by the agency's Regional Animal Disease Diagnostic Laboratory's (RADDL) Real time – Polymerase Chain Reaction (PCR) to test blood samples of hogs.
As explained by Dr. Oryza B. Baylo, Veterinarian II of the department, real time-PCR is a molecular technique in detecting Deoxyribonucleic acid (DNA)/Ribonucleic acid (RNA) of viruses from blood samples.
RTD Madriaga shared, the reagents are significant in monitoring hog farms to avoid another ASF infection in the region.
She added, in order to transport hogs, they need a certification from DA assuring that their hogs are ASF-free.
Meanwhile, NorMinHog Association President Leon Tan, Jr. said, ASF can easily be contained with the joint support of DA, the local governments, private sector and the consumers.
Tan emphasized, backyard hog raisers must use healthy and safe feeds that are available in the market, instead of swill feeding to avoid the risk of contracting the virus.
He remarked, the increased price of commercial live hogs, which reaches up to P160 per kilo is due to the increase of the demand of pork products in other regions that are greatly affected by ASF.# (EMBentulan)