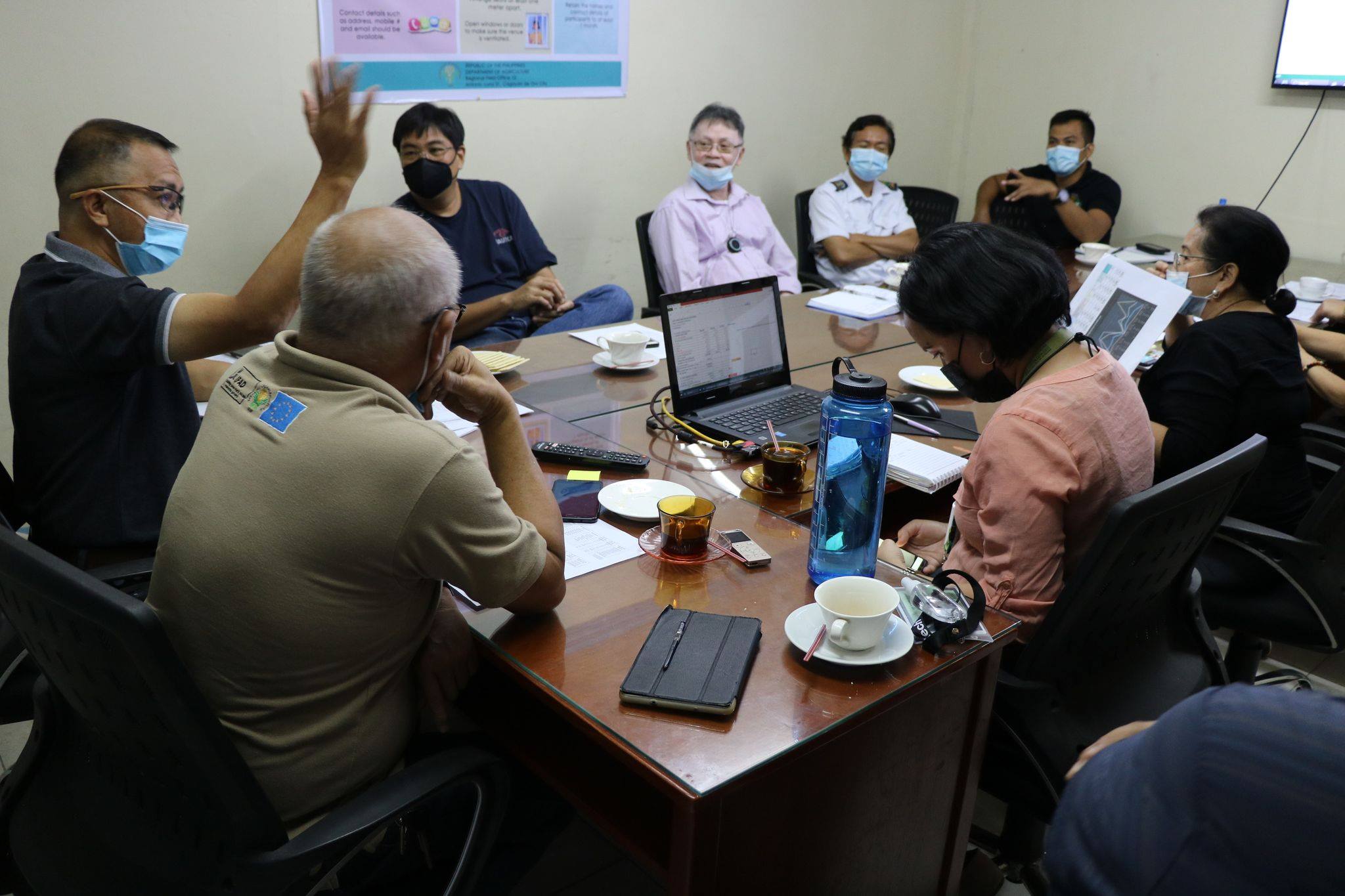 DA-10 headed by RED Collado meets with the stakeholders of the hog industry to come up with a reasonable price for liveweight hog, considering R-10's sufficient supply.
CAGAYAN DE ORO CITY – The Department of Agriculture – Regional Field Office 10 (DA-RFO 10) initiated a meeting with commercial hog raisers and other relevant stakeholders to aid in lowering the Region's liveweight hog price, considering its sufficient supply.
This amid the increase of pork meat price in Manila and other regions throughout the country affected by African Swine Fever.
On February 3, DA-RFO 10 Regional Executive Director Carlene C. Collado said, the output of the meeting will be the basis for setting the ceiling price of the live hogs, pork meat and its by-products.
Particularly, the team targets to come up with the costing of the production, post-production and the retail of hogs to set a reasonable costing for such commodity, which are being transported to Manila.
Further, the agri executive reported, this will be presented to the Local Price Coordinating Council and other industry stakeholders for a unified costing of live weight hog.
Attending the consultation meeting were DA-RFO 10 Regional Technical Director for Operations Carlota S. Madriaga, Northern Mindanao Hog Raisers Association, Bureau of Animal Industry-National Veterinary Quarantine Service, National Meat Inspection Service, city and provincial veterinary offices, heads of DA-RFO 10 Field Operations, Regulatory and Agribusiness and Marketing Assistance divisions.# (EMBentulan)