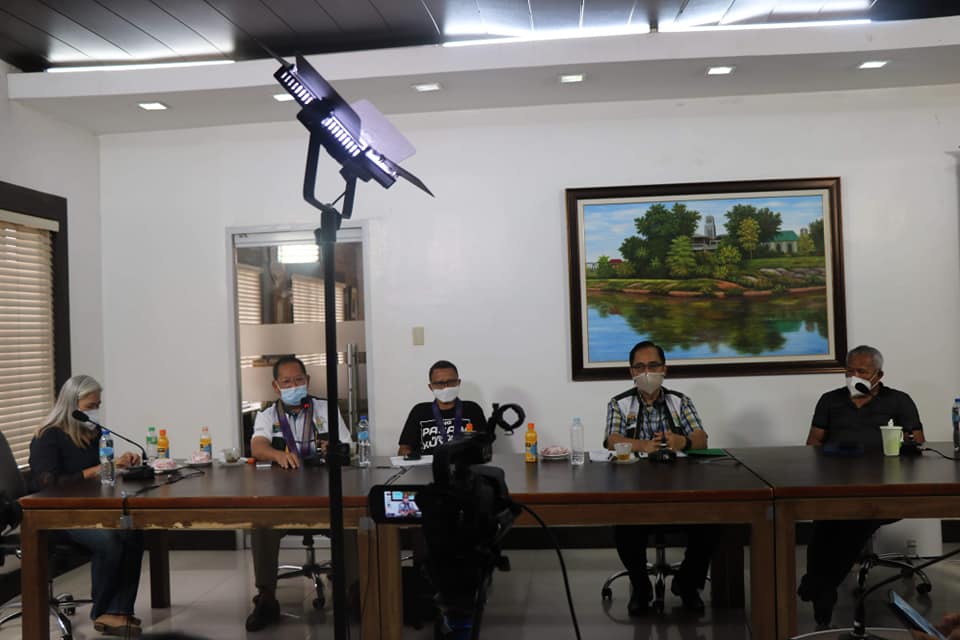 DA enjoins the local governments to enhance their biosecurity, monitoring and surveillance measures against ASF via BABay ASF in a media interaction held over the weekend.
CAGAYAN DE ORO CITY– Coined as BABay or Bantay ASF sa Barangay, the Department of Agriculture (DA) eyes to cascade the ASF control program at the village levels to improve the biosecurity, monitoring and surveillance measures against the viral hog disease.
Initially apportioned with P1.5 billion, Dr. William C. Medrano, DA undersecretary-designate for livestock explained, this [BABay ASF] is the latest national platform in all of the bolstered measures and strategies of the department to effectively prevent and control the spread of ASF.
"Dito sa bagong programa ay kailangan na po nating paigtingin ang role ng local government units (LGUs) dahil po ang LGUs, especially the municipal, city and even at the barangay level, sila po are considered as our frontliners, first responders in cases of [ASF] outbreak," USec Medrano emphasized, in a press briefing Saturday hosted by the City Government of CdeO with DA Chief William D. Dar for a regional visit.
Likewise, he pinned his hopes for LGUs to fast track the adoption of the program thru the issuance of ordinances for institutionalization, as the national government thru DA has already in the pipeline the provision of test kits, personal protective equipment and disinfection systems, capacity building, among others.
The DA official's statement is also opportune as Region 10 declared its recent confirmed ASF cases in Brgy. Jampason, Initao and Brgy. Pagawan, Manticao of Misamis Oriental; and barangays Mambuaya and San Simon in this city on Wednesday.
Following standard protocols, Carlene C. Collado, regional executive director of DA-10, meanwhile reported, the depopulation of hogs within the 500-meter radius from ground zero is ongoing, noting 250 heads of hog were already culled in barangays Mambuaya and San Simon, and another 264 is underway.
"As indemnification assistance, DA will be giving out P5,000 per culled hog. We are also committed in providing alternative livelihood assistance to these [affected] barangays. Sa mga hog farmers, basin naa sila'y gustong i-propose nga other livelihood and other ruminants projects. Magbigay lang ng letter of intent, so that we can help them to start anew," Collado underscored.
For hog raisers under the green zone or ASF-free areas, however, the director urged them to have their stocks insured thru DA's attached agency, Philippine Crops Insurance, Corp., as coverage is pegged at P10,000.00 each, should hogs be culled due to ASF.
Similarly, both the city governments of CdeO and Misamis Oriental have committed, as well, to help affected hog raisers in their respective areas.
"We will also provide P2,000.00 per culled hog on top of the P5,000.00 compensation from the national government. Hopefully, this will cushion the impact that the culling of hogs may produce," Oscar S. Moreno, the local chief executive of CdeO City pointed out.
Faced with challenges on ASF and in filling up the pork supply in Manila, Secretary Dar further urged for the various hog industry key players to join the government in addressing these concerns.
"Gusto po kaming makiusap sa mga magbababoy sa Northern Mindanao na tumulong po tayo sa pagsugpo ng ASF. Tutulong din po tayo na kung pwede, na may surplus, na ibenta ang mga ito sa Manila. Nandiyan ang DA-10 na tutulong kasi magbibigay kami ng transport assistance na P21.00 kada kilo," the agriculture secretary appealed.
Accordingly, the subsidy will aid in having a landed farmgate price of P165.00 to the country's capital. # (JLO)