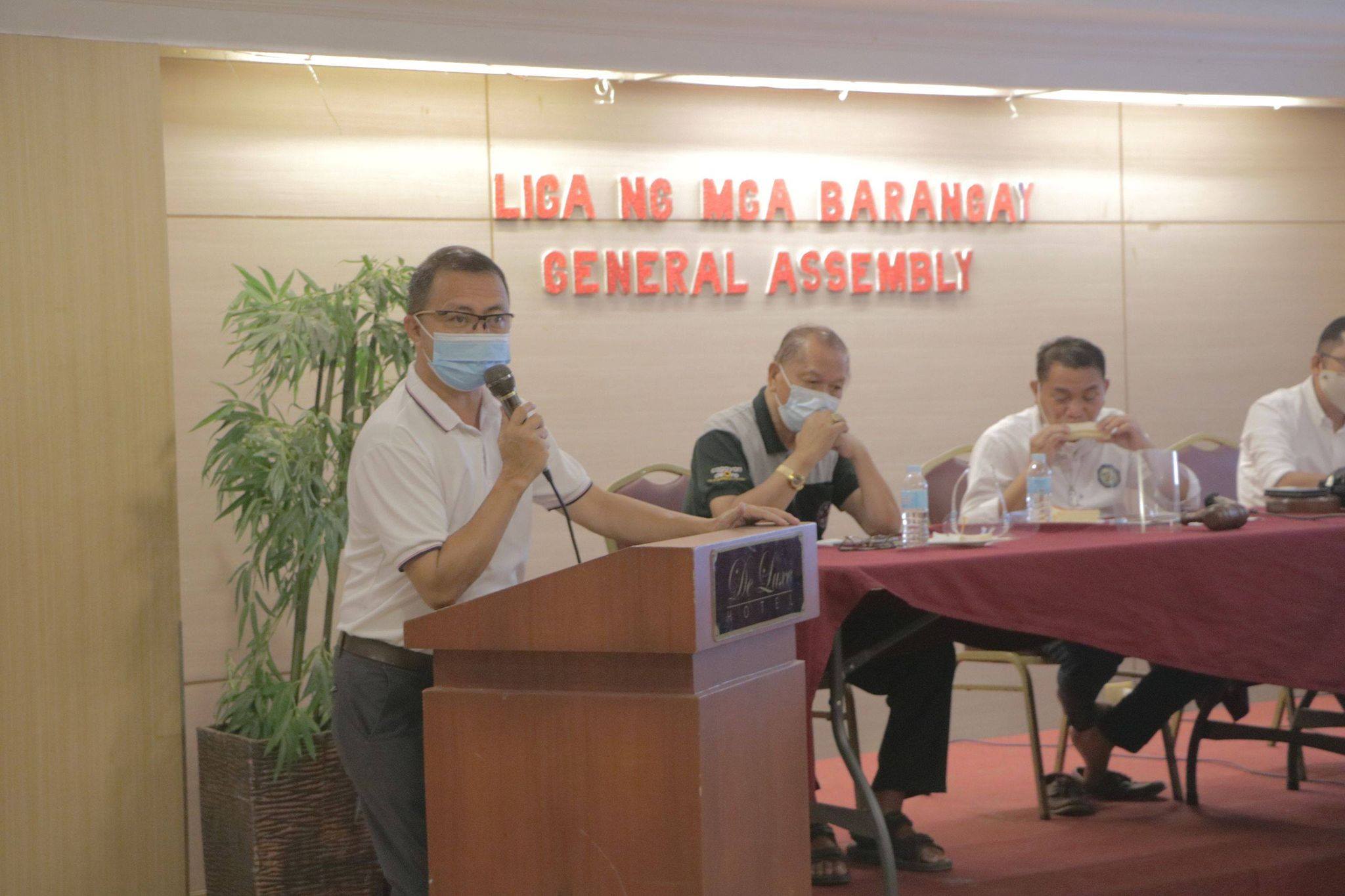 The agri dept in NorMin headed by RED Collado calls for a strengthened implementation of BABay ASF during the city's Liga ng mga Barangay General Assembly on February 19.
CAGAYAN DE ORO CITY – With the continued efforts of further preventing the spread of African Swine Fever in other areas of the city, the Department of Agriculture – Regional Field Office 10 (DA-10) together with the City Veterinary Office (CVO) of Cagayan de Oro calls for a strengthened implementation of Bantay ASF sa Barangay (BABay ASF) during the city's Liga ng mga Barangay General Assembly here on February 19, 2021.
As part of the city's effort in combatting said virus, CdeO City veterinarian Dr. Lucien Anthony P. Acac disclosed, executive order no. 019-2021 has been issued, allowing barangay captains to establish animal quarantine checkpoints in their respective borders.
Dr. Jake Salvador Sepe, Veterinary III of DA-Bureau of Animal Industry (BAI)-National Veterinary Quarantine Service in Region 10 assured, they will provide assistance in setting up the animal quarantine checkpoints in different areas of the city.
"The officials are more knowledgeable of the road networks in their respective barangays; thus we need your help in identifying these roads," said Sepe.
He conveyed to the officials to meet and help their constituents understand ASF before setting up the checkpoints to avoid panic and miscommunication.
Meanwhile, DA-10 Regional Executive Director Carlene C. Collado enjoined the leaders and their constituents to help in curbing the spread of ASF in the city.
"Let us involve everyone to cooperate in preventing the spread of ASF. This is not a job that the barangay captains and councilors can do alone, we need our people to cooperate because once ASF hits, our hog raisers will be affected, losing their livelihood," the agri executive emphasized.
Collado appealed to the local officials to protect their respective territories with the implementation of BABay ASF and to be vigilant with pork and its by-products from entering and departing from their barangays.
ASF has already affected five barangays in the city which include San Simon, Mambuaya, Baikingon, Agusan and Macasandig.
To further protect the swine industry, DA-PCIC and DA-ACPC offer insurance coverage to hog raisers to bounce back from the effect of ASF.
Philippine Crop Insurance, Corp.- 10 (PCIC-10) Regional Manager Charlito Brilleta shared, they extend free insurance coverage to small hog raisers, if they are listed under the Registry System for Basic Sectors in Agriculture (RSBSA).
Kristine Cyvill Gregorio, Provincial Management Officer of Misamis Oriental of DA-Agricultural Credit Policy Council also said, ACPC offers the Expanded Survival and Recovery Assistance Program (SURE Aid) to ASF affected farmers with zero interest loans, payable within three to five years.
BABay ASF is a program of DA which aims to control the virus from spreading by implementing stronger biosecurity measures, conducting of surveillance and monitoring, and replenishing swine in farms affected by the disease.
In Northern Mindanao, BABay ASF was first launched on February 12, 2021 at the Kaamulan Grounds, Malaybalay City, Bukidnon. # (CRSeraspe)