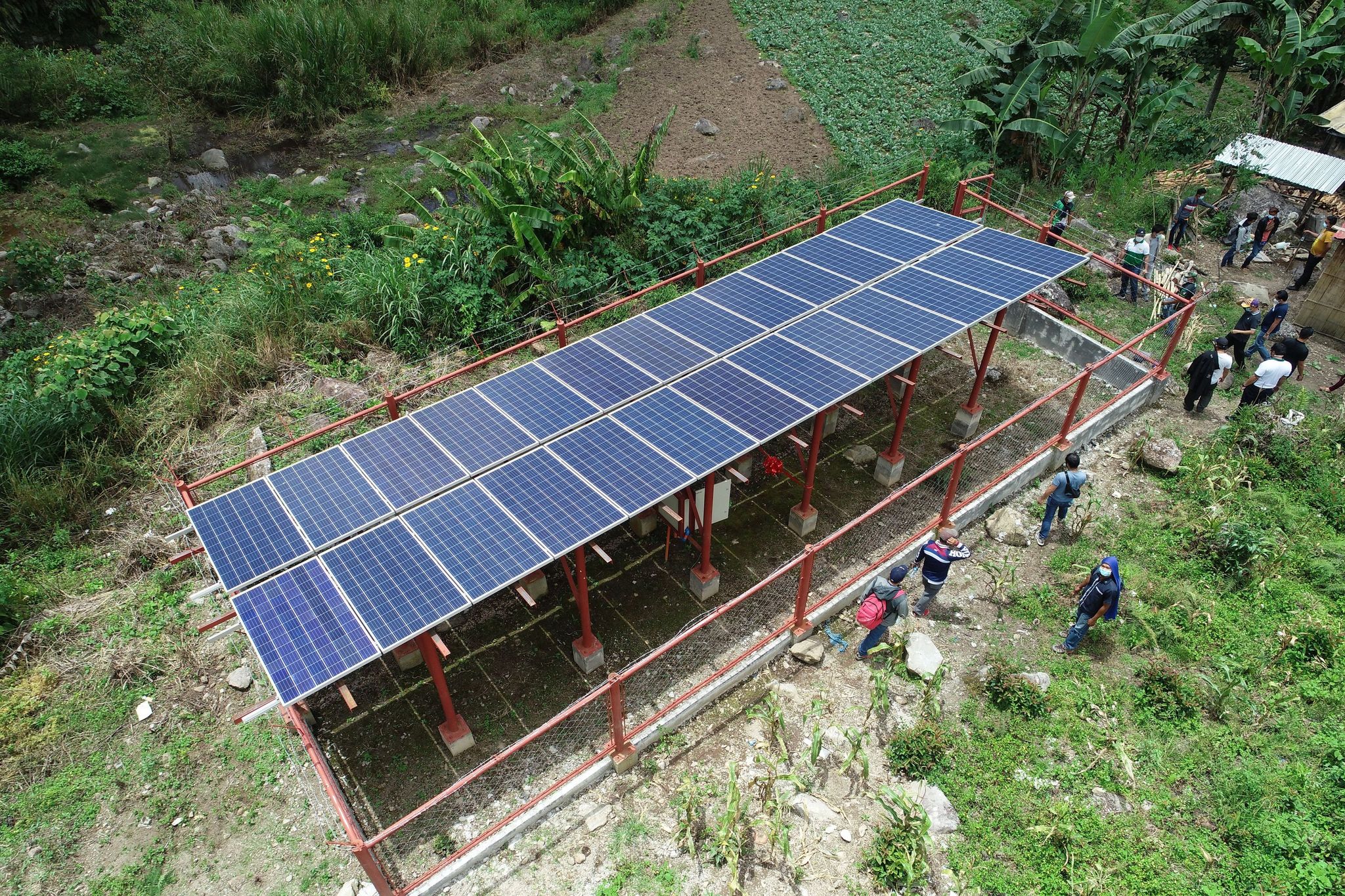 On March 26, DA-NorMin officially turns over the P1.9-M SPIS situated in barangay Victory to LGU Lantapan to provide irrigation for its high value crop producing areas of the town.
LANTAPAN, BUKIDNON – The Department of Agriculture – 10 turned over the P1.9 million worth of solar powered irrigation system (SPIS) to the local government of Lantapan, Bukidnon in barangay Victory of said town.
On Friday, Regional Executive Director Carlene C. Collado led the handing over of the project to Lantapan mayor Ernie Devibar with an aim to provide irrigation facilities for high value crop producing areas in the region.
The SPIS has a solar array of 28 pieces and a pump power of 5 horsepower which is expected to serve a total area of 50 hectares planted with high value commodity crops.
It will also benefit farmers from 50 households of Talaandig, Bukidnon and Higaon tribes.
RED Collado said, this will greatly contribute to the goals of the department on food security and poverty alleviation.
"The project will greatly benefit our vegetable farmers in barangay Victory here in Lantapan. With the SPIS, both cropping intensity and crop yield will be enhanced which will help in the income of our farmers."
He also committed to assist more farmers in the municipality after completing the SPIS project amidst the threat of COVID-19.
"I thank all of the sectors involved in the completion of this project. Completing this during the pandemic goes to show your commitment towards helping our farmers. That being said, the department also commits to give more assistance to the farmers of LGU Lantapan. I hope that through this assistance, the lives of our farmers will be better," he added.
Meanwhile, Mayor Devibar shared, "Before it was just a dream for the people of barangay Victory and its neighboring barangays, but now, it has become a reality. Lantapan is known to be a high value crops producing municipality and with this project, it will greatly help our farmers produce quality products to be sold in our markets."
He also reminded the farmer-beneficiaries to do their best in maintaining the project and the incoming projects in their locality for the future generation to experience its benefits.
The SPIS is funded under the 2019 budget of the High Value Crops Development Program and was implemented by the Regional Agricultural Engineering Division. # (CSeraspe)