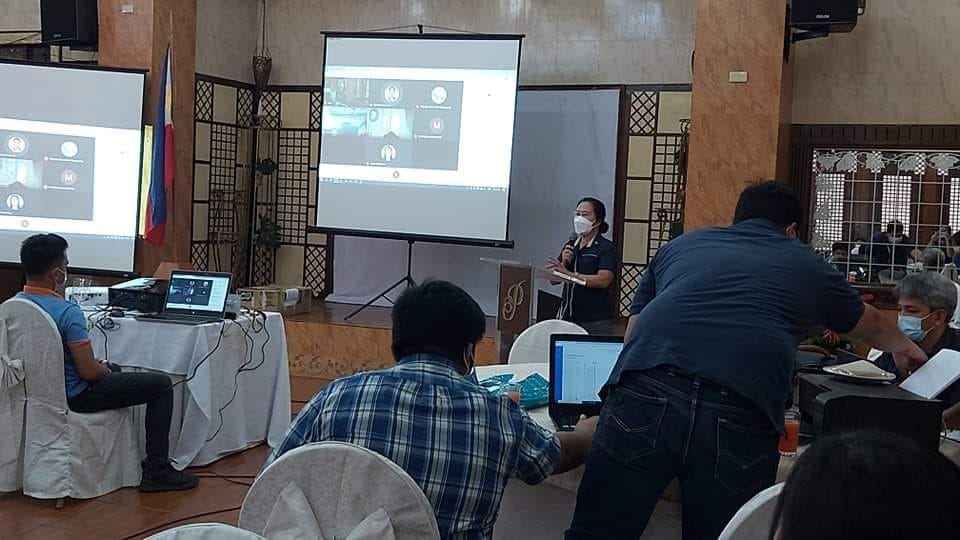 DA-NorMin convenes with MisOr LGUs to help the agency have more farmers listed in the RSBSA to avail government's assistance for agri-sector development.
CAGAYAN DE ORO CITY – "Ensuring food security and sufficiency can be sustained if our farmer- and fisher-food producers will have ease in accessing the services and assistance provided by the government with the use of the basic data under the Registry System for Basic Sectors in Agriculture (RSBSA)."
This was stressed by Regional Technical Director Carlota S. Madriaga of the Department of Agriculture – Regional Field Office 10 during the RSBSA re-orientation conducted on April 20, 2021.
RSBSA is an electronic compilation on basic information of farmers, farm laborers and fishers that serves as basis for DA in providing government-funded services that includes inputs, financial subsidies, and insurance, among others.
Reportedly, a total of 129,121 farmers and fisherfolk in Region 10 are already registered to the system up to date.
Before municipal agriculturists and encoders from the local governments (LGUs), RTD Madriaga encouraged them to lead in the holistic registration in the barangays to include all the commodities planted by farmers and fish cultured or caught by fisherfolk.
She added, this will aid the government in the equal distribution of assistance among farmers and fisherfolk across all commodities.
She also urged the participants to submit data for updating or registration to said system.
Documentary requirements for registration include: one (1) original copy and one (1) photocopy of any valid government identification card with ID number.
For registrants without valid IDs, however, a duly signed barangay certification containing his/her permanent residency should be secured.
Of which, they must present proof of farming activity, like land certificate (land title, certificate of land ownership, deed of donation, or lease of agreement) and municipal/city/ barangay business permit or geotagged photos of their farm.
Qualified to register are those Filipino citizens at least 18 years old at the time of registration and are not registered under Fisheries Registration (FishR) of the DA-Bureau of Fisheries and Aquatic Resources (BFAR). # (MGBS)