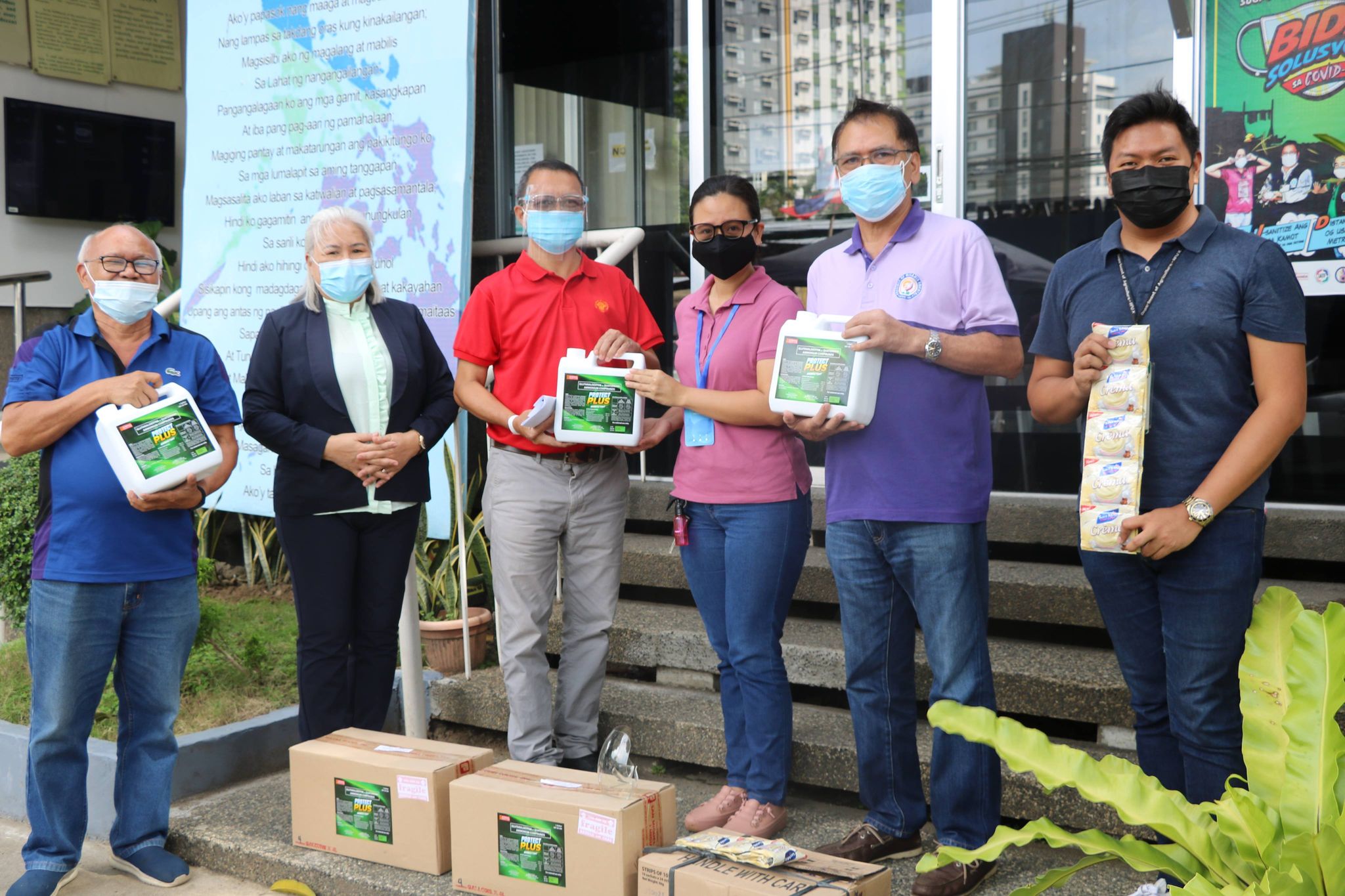 SMFI supports DA-10's fight vs ASF thru the provision of 8 gallons of disinfectant, which was received by the agency's key officials.
Cagayan de Oro City, June 17 – The Department of Agriculture – Regional Field Office 10 (DA-RFO 10) received 8 gallons of disinfectant from San Miguel Foods, Inc. (SMFI) in support to its fight against the African Swine Fever (ASF).
Produced by SMFI, Protect Plus (Glutaraldehyde plus Quaternary ammonium compounds) is a multi-purpose disinfectant found to be effective as bactericidal, virucidal and fungicidal, which inhibits the growth of mold and mildews.
According to SMFI Livestock Health Specialist Maria Katerina E. Barbarona, each gallon can be mixed with 200 gallons of water to formulate a disinfectant solution of an application of 300 milliliters per square meter.
Hereafter, DA-RFO 10 Regional Executive Director Carlene C. Collado handed over the disinfectants to Misamis Oriental (MisOr) Provincial Veterinarian Dr. Benjamin S. Resma.
Dr. Resma said, it will be used in the province's entry points, especially in the eastern part of MisOr from Tagoloan to Magsaysay, which remain as green zones or free from ASF.
He noted, that the province currently has a total of 6 affected towns and 1 city or 43 barangays from Opol to Lugait.
Citing this, Resma explained, that the ASF surveillance team from the provincial veterinary office will maximize the use of said provisions to sanitize areas they will be visiting.
Also present during the turnover were DA-10 Regional Technical Director for Operations Carlota S. Madriaga, Consultant Joel S. Rudinas and ASF Focal Person Dr. Julesben Caesar Maquiling.# (EMBentulan)