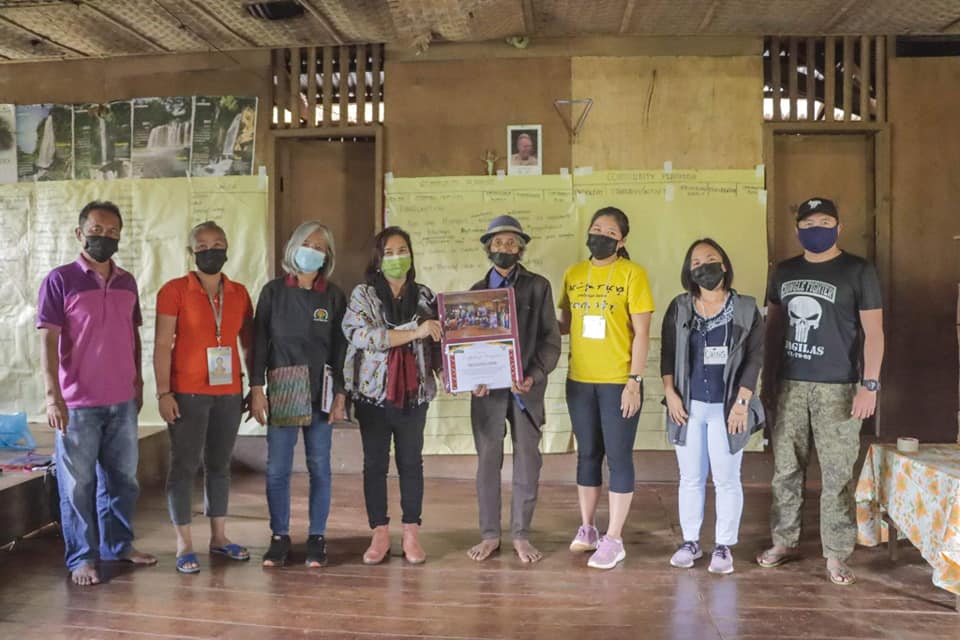 The Department of Agriculture-Regional Field Office 10, through the Kabuhayan at Kaunlaran ng Kababayang Katutubo (4Ks) Program, conducted a Community Needs Assessment (CNA) to the Higaonon tribe of Mintapod in Hagpa, Impasug-ong Bukidnon on May 24-27, 2021.
DA-10 4k Focal Person April Grace M. Racines said that the four-day activity aims to identify the appropriate projects that the community need through Community-Based Participatory Action Research.
"We will be gathering data directly from our beneficiaries through a series of activities in order to gauge what interventions can be given to them and identify what are the available resources in their area. We also tapped the help of Philippine Fiber Industry Development Authority (PhilFIDA) because a lot of women in Mintapod are weavers of abaca fiber."
In his message, Datu Benny D. Cumatang, Impasug-ong Indigenous People Mandatory Representative (IPMR), emphasized that the government also hears the requests of those situated in far-flung areas.
"As someone who is from Mintapod, I always hear complains about the government not reaching our areas and focuses only to those who are easy to access. Now, we are being visited by DA because they want to give projects in our community. I would like to request for everyone's cooperation and have an open mind with the ideas and interventions being presented because this is what they think can help us. Soon, we will achieve peace and development."
After the said activity, a written report containing the findings will then be submitted to DA-10 Regional Executive Director Carlene C. Collado for further action.
4Ks is a three year special project of the DA where it provides assistance to the Indigenous Cultural Communities (ICC) and Indigenous Peoples (IP) in the form of agricultural and fisheries related livelihood opportunities. It aims to capacitate the IPs through community organizing, agricultural skills training and workshops to increase knowledge and productivity.
Assisting for the success of the activity are Dr. Janet Lopez, Chief of Provincial Operations Center of Bukidnon, Dr. Berly F. Tatoy, Agricultural Center Chief III of DA-10 Research Division, Carmelito R. Lapoot, Chief of Northern Mindanao Agricultural Crops and Livestock Research Complex 10 (NMACLRC 10), Candelaria T. Donasco, Agricultural Technician of Municipal Agriculture Office of Impasug-ong, Engr. Herbert C. Penonia, Provincial Fiber Officer of PhilFIDA, and Samiahan Eslao, Staff of National Commision for Indigenous People – Manolo Fortich Community Service Center, together with the 16th Infantry Battalion headed by 2nd Lt. Jane T. Velasco. #