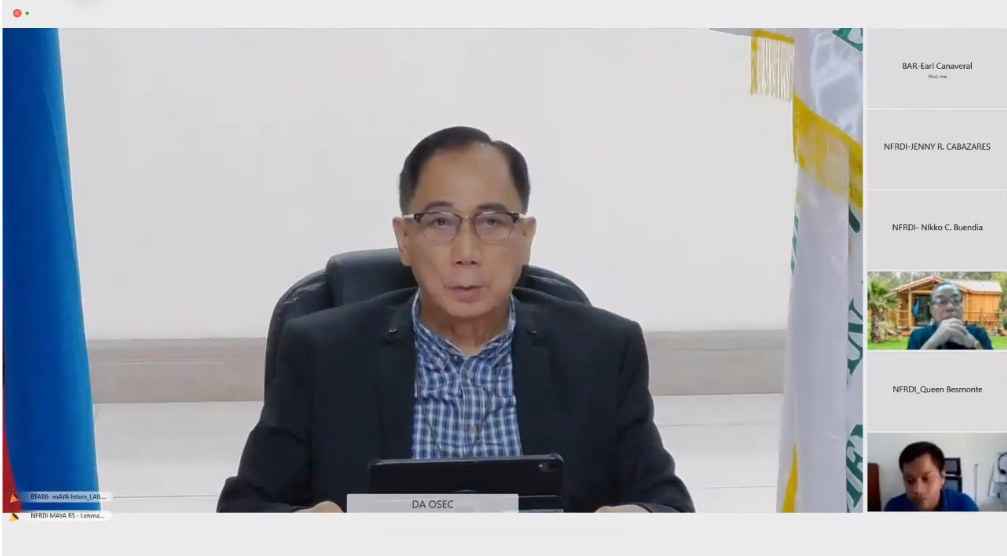 DA helmed by Sec. Dar leads in honoring the interns of the agency's MAYA program.
CAGAYAN DE ORO CITY – To acknowledge notable interns during the conduct of the Mentoring and Attracting Youth in Agribusiness (MAYA) Program, the Department of Agriculture conducted its virtual recognition day on June 29, 2021.
Sixteen interns from the Department of Agriculture – Regional Field Office 10 (DA-RFO 10) formed part the pioneer batch of 791 interns who finished their internship in the different main and regional offices of DA, including its attached agencies and bureaus.
Spearheaded by the Bureau of Agricultural Research (DA-BAR), the program also awarded the outstanding interns in the batch under three categories, "Best Agribusiness Plan" (P40,000 cash prize), "Best Maya Intern" (P7,500) and "Best Photo Journey" (P4,000).
Jimae Faith B. Magnaye from DA-10 was named among the 26 "Best Maya Interns" for showing exemplary performance during the program.
In his message, Secretary William D. Dar shared, "Many of our youth are not trained and educated to their maximum capacity and are not making their maximum contribution for the society."
The DA chief further explained that the agency created the MAYA program, which does not only offer hands-on training and mentorship to the youth, but also gives them a step towards career development. "The department sees the program as a continuing process – investing in people through training and mentoring as a national investment. It yields tangible returns in economic growth and improves citizenry and higher standards of living," he added.
Meanwhile, apart from Magnaye, other MAYA interns from DA-10 also include: Rex B. Aligno, Marc Listher C. Barete, Kent Lester T. Eduria, Anna Mae Guinto, Rafael Jims C. Jariol, Richel A. Limato, Dean Ferlyn N. Mabunga, Kenneth S. Pagutayao, Cristamie L. Palmerola, Glendale Cassindy E. Salac, Jonathan B. Butron, Venus Marie L. Cabutad, Isidore B. Naliponguit, Rowilyn C. Sembrano, and Joshua E. Waminal. # (AMBManto)