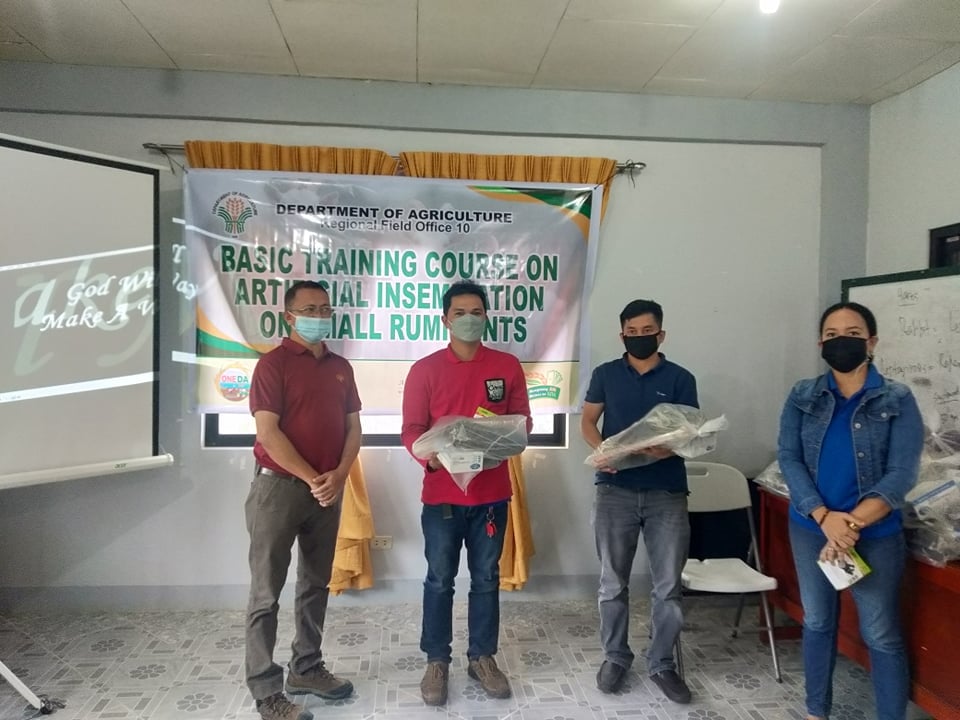 DA-NorMin train 20 agri-technicians from different LGUs on AI for small ruminants. 
CAGAYAN DE ORO CITY – Twenty agriculture technicians from the different local government units in Northern Mindanao undergo a ten-day basic training course on artificial insemination (AI) for small ruminants starting July 5, 2021.
"The training will equip the technicians with different skills and techniques in AI," said Regional Executive Director Carlene C. Collado of the Department of Agriculture-10 during its opening program at the department's Malaybalay Stock Farm in Dalwangan, Malaybalay City, Bukidnon.
Through DA-10's Livestock Program, the training aims to capacitate the technicians in handling AI in goats to perform activities in the field using the highly technical small ruminant AI technique.
Collado added, it will enable them to train goat raisers in their respective locality on goat production, and eventually achieve DA's main objective on increased livestock production in the region.
"Artificial insemination is a breeding method used to avoid inbreeding which causes poor growth and prone to transfer of diseases," according to Johnson C. Petalcurin, Regional Artificial Insemination Coordinator of DA-10's Livestock Program.
He explained that it is also the easiest way of increasing and upgrading small ruminants in the locality and increase farmers profitability.
The ten-day training will allow the participants to do actual insemination and pregnancy diagnosis on small ruminants and estrous synchronization in their assigned area of coverage. #(ATCabig)