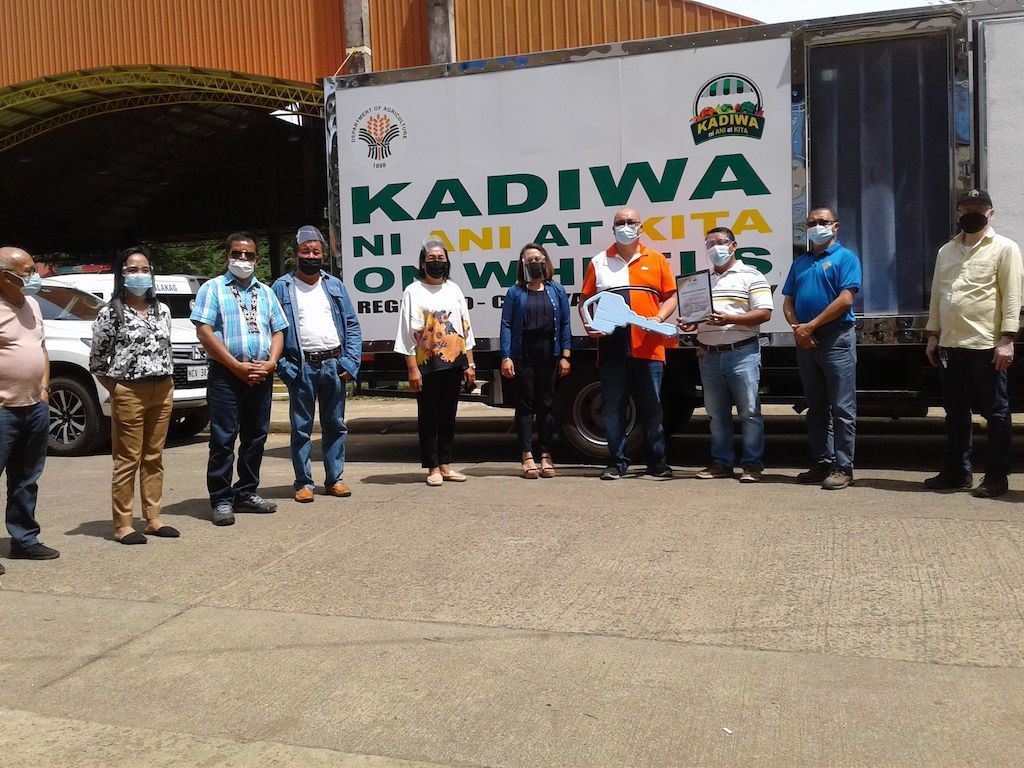 On August 10, DA-10 turns over the P4.280 M refrigerated van to LGU Talakag, Bukidnon under its Enhanced Kadiwa ni Ani at Kita Financial Grant Assistance program.
CAGAYAN DE ORO CITY – The Department of Agriculture – Regional Field Office 10 (DA-10) turned over one unit Refrigerated Van worth P4.280 million to the Local Government Unit of Talakag, Bukidnon headed by Mayor Vergito O. Factura on August 10, 2021.
DA-10 Regional Executive Director Carlene C. Collado said, that the van is a big help to the vegetable farmers in Talakag town in delivering their produce with lesser postharvest losses.
The refrigerated van is an additional component of the regional food terminal, with its nearly complete construction in barangay Miarayon of said town.
Said van with a gross weight capacity of 7,800 kilograms was granted under DA-10's Enhanced Kadiwa ni Ani at Kita Financial Grant Assistance program through the Agribusiness and Marketing Assistance Division (AMAD), funded under Bayanihan II.
In a separate interview, Talakag Municipal Agriculturist Liezl V. Barros said, "The refrigerated van will be used to transport high value vegetables from the Regional Food Terminal in barangay Miarayon and neighboring barangays producing high value crops to any point of use. This will be of big help to our local farmers to extend the shelf life of highly perishable agri-products and subsequently, reduce postharvest losses and maintain the quality of farm produce."
"I would like to extend my gratitude to DA-RFO 10 for this kind of intervention extended to our local farmers, especially to our vegetable growers. The unceasing support of DA to LGU Talakag through various agricultural interventions would definitely address several challenges that our local farmers are encountering during this time of pandemic," Barros added.
The turnover was made possible through the efforts of Talakag Vice Mayor Amado Z. Noble. # (CRSeraspe)