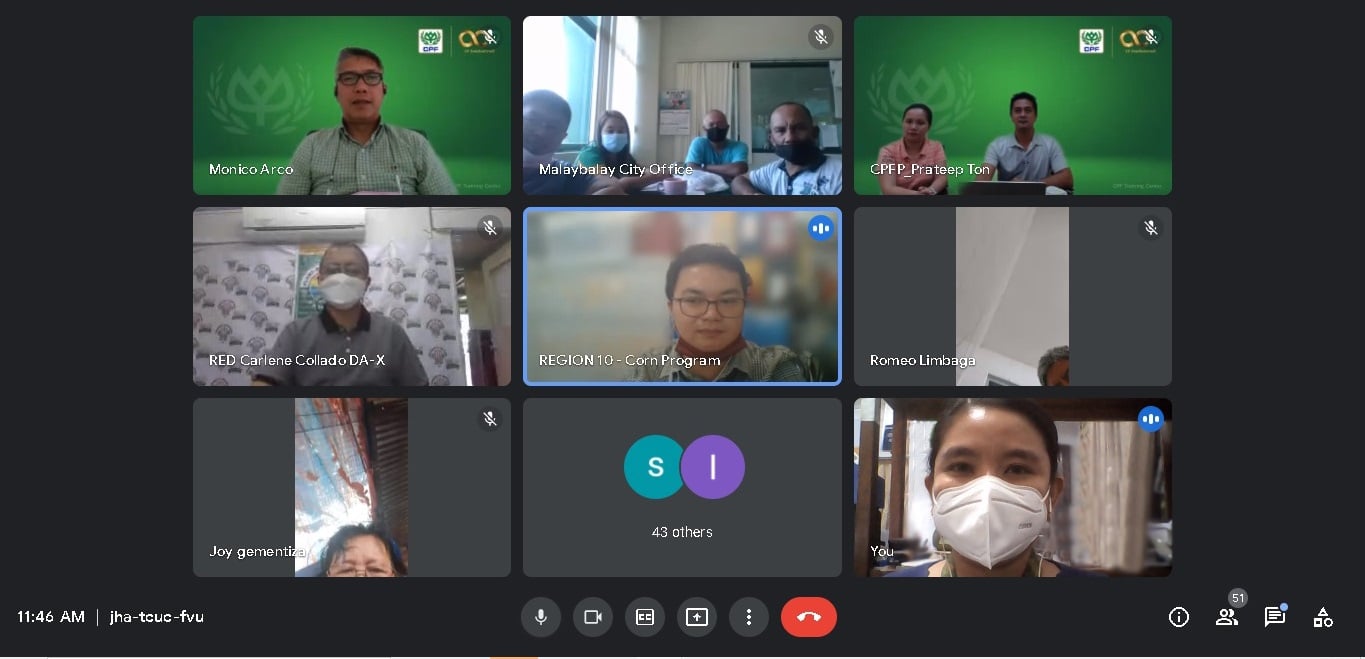 CAGAYAN DE ORO CITY – Farmer's cooperatives and associations (FCAs) producing yellow corn in Bukidnon province along with the concerned local government units (LGUs) convened on August 18, in a virtual meeting for talks of a potential partnership with Charoen Pokphand Foods Company (CPFC).
This, after the Thai-based conglomerate which has expanded its operations in the Philippines with agro-industrial and food as one of its core businesses, sought aid from the Department of Agriculture – Northern Mindanao (DA-10), in looking for prospective suppliers to meet their monthly volume requirement of about 3,000-4,000 metric tons.
"Harvest time is coming, and it is the right time for farmers to have another market option and learn the company's availability in buying the corn produce of our farmers at reasonable prices," Carlene C. Collado, DA-10 regional executive director remarked.
Corn harvests are expected to be delivered to CPFC's plant in General Santos City, while the company also bared the possibility of setting up a buying station in said province, should agreements such as the buying price, payment scheme, among others be made between them and the FCAs.
Ian Bernardino, the conglomerate's deputy department manager, also detailed on the parameters for their quality corn requirement, adding it will guide the FCAs on how to demand premium prices for their corn produce.
On the other hand, CPFC Department Manager Dino Nepumoceno likewise revealed, that the company will be willing to muster the FCAs and have them undergo technical trainings to ensure their production of quality corn.
DA-10 through its Corn Program has presented the list of probable FCAs that can supply to the company, indicating the estimated production and schedule of harvest for this season.
With DA-10 optimistic for the FCAs to forge a partnership with CPFC, Dir. Collado underscored for these groups to maximize the credit facilitation assistance that can be availed from the department thru its agribusiness and marketing arm.
He added, that there are various credit windows offered by government banks such as the Landbank of the Philippines and the Development Bank of the Philippines to augment their corn production and marketing ventures.
Also in attendance from CPFC are Prateep Tongjan, assistant vice-president; Supakrit Inseesungworn, deputy general manager; Monico Arco, assistant department manager; and John Karlter D. Esclamado, purchasing officer. # (JLO)