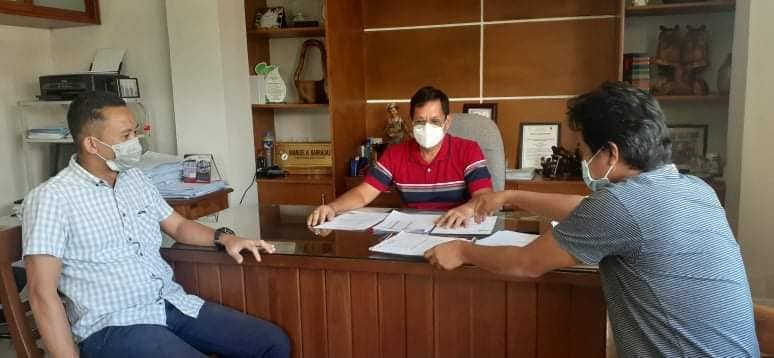 DA-BPI NorMin bares that no smuggled cabbage from China were transported from CdeO City and distributed to Metro Manila markets.
CAGAYAN DE ORO CITY – The Department of Agriculture-Bureau of Plant Industry, Plant Quarantine Services (DA-BPI-PQS) in Northern Mindanao refutes the allegations of smuggled cabbage from China which were transported from Cagayan de Oro City and distributed to Metro Manila markets.
Manuel A. Barradas, Regional Manager of DA-BPI PQS in Northern Mindanao bared on Friday, August 20, responding to said issue circulating in social media.
"Based on our Domestic Movement Report for the months of July and August of this year, there is no cabbage supply coming from Region 10 for Metro Manila."
For July, 1 metric ton of cabbage was shipped to Siquijor, and 12metric tons were shipped to Iloilo (10MT) and Negros Occidental (2MT) for the month of August.
Barradas further emphasized that DA-BPI Central Office in Manila has not issued a Sanitary and Phytosanitary Import Clearance (SPSIC) on the importation of cabbage.
"We have a strengthened quarantine measure in all ports (sea and air) of Region 10, complying to the Memorandum of DA Sec. William D. Dar in the intensification of the first border inspection, and mandatory (100 percent) inspection of incoming plants and plant products in the second border," he added.
DA-10 Regional Executive Director and Chair of the DA Regional Management Committee in Region 10 Carlene C. Collado directed a team to probe the said issue.
Atty. Elvira Cruz, Custom District Collector, Bureau of Customs, Collection District X committed for a steadfast vigilance against smuggling in response to Barradas' letter request on the full implementation of Customs Administrative Order No. 2-2017 on the rules and regulations implementing RA No. 10845 otherwise known as "Agricultural Smuggling Act of 2016".
"DA-BPI ensures that incoming agri products must comply with the phytosanitary measures to prevent the spread of plant pests and diseases as well as the safety of the consuming public," Barradas concluded.
Meanwhile, Mr. Willie Mopon, chair of the Mindanao Agri Growers Multi-Purpose Cooperative said, that Region 10 supplies Metro Manila market the Green Gold Variety from the municipalities of Talakag and Lantapan, Bukidnon, and Wakamine variety from Lake Sebu, South Cotabato.
He assures that cabbages sold in the markets are from local farms.#(ATCabig)