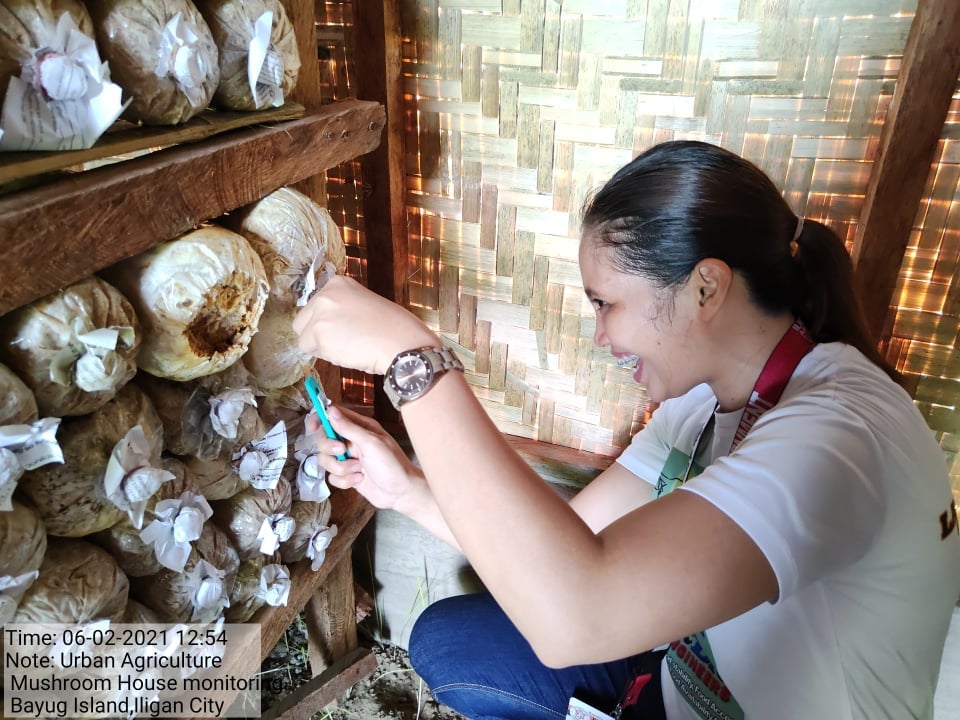 DA-10 through its HVCDP provides mushroom growing houses to eight local governments regionwide to assist their mushroom production activities in their respective localities.
CAGAYAN DE ORO CITY -To boost mushroom production in Northern Mindanao, the Department of Agriculture – Regional Field Office 10 (DA-RFO 10) provided P3.2 million worth of Mushroom Growing Houses to eight local government units in the region.
Funded under its High-Value Crops Development Program (HVCDP), a total of 32 units amounting to P100K each were provided to the LGU recipients to assist mushroom production in their localities.
Further, 2,000 pieces of mushroom fruiting bags were provided to each beneficiary as part of their start-up kit, aside from polypropylene  bags, vacuum sealer and bag filling machine.
DA-10's HVCDP focal person Kersten Pagalan shared that cultivating mushrooms can provide a sustainable income.
Aside from that, it may offer opportunities for income and livelihood, and can give many individuals a healthy option for their personal consumption.
Pagalan added, "Mushroom culture also gain popularity in the Philippines, part of Urban Agriculture Program where we can produce in a limited space, can be grown whole year round with minimum maintenance and supervision."
She emphasized that, waste can be utilized especially found in urban areas such as compost, saw dust and coco coir that can be a reliable source of food especially in this pandemic.#(AMBManto)