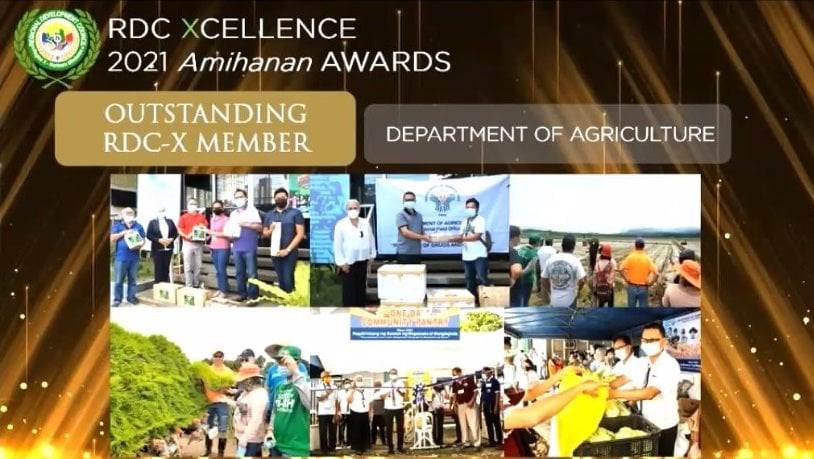 DA-10 under the helm of RED Collado emerges as one of the NorMin RDC Amihanan recipients for this year.
The Department of Agriculture-Regional Field Office 10 through the headship of Regional Executive Director, Carlene C. Collado, hailed among the recipients of the Northern Mindanao Regional Development Council Amihanan Awards this year.
The awards honor outstanding members of the RDC-X who demonstrated unwavering commitment and embodied excellence in carrying out the Council's mandated functions to drive the region's economic growth and development.
With the theme "Advancing Regional Development amid the Pandemic", the awards particularly cited outstanding RDC-X members' exemplary effort in implementing timely, relevant, and responsive programs, projects, and activities to mitigate poverty, conflict, and public crisis in the region.# (ATalib)