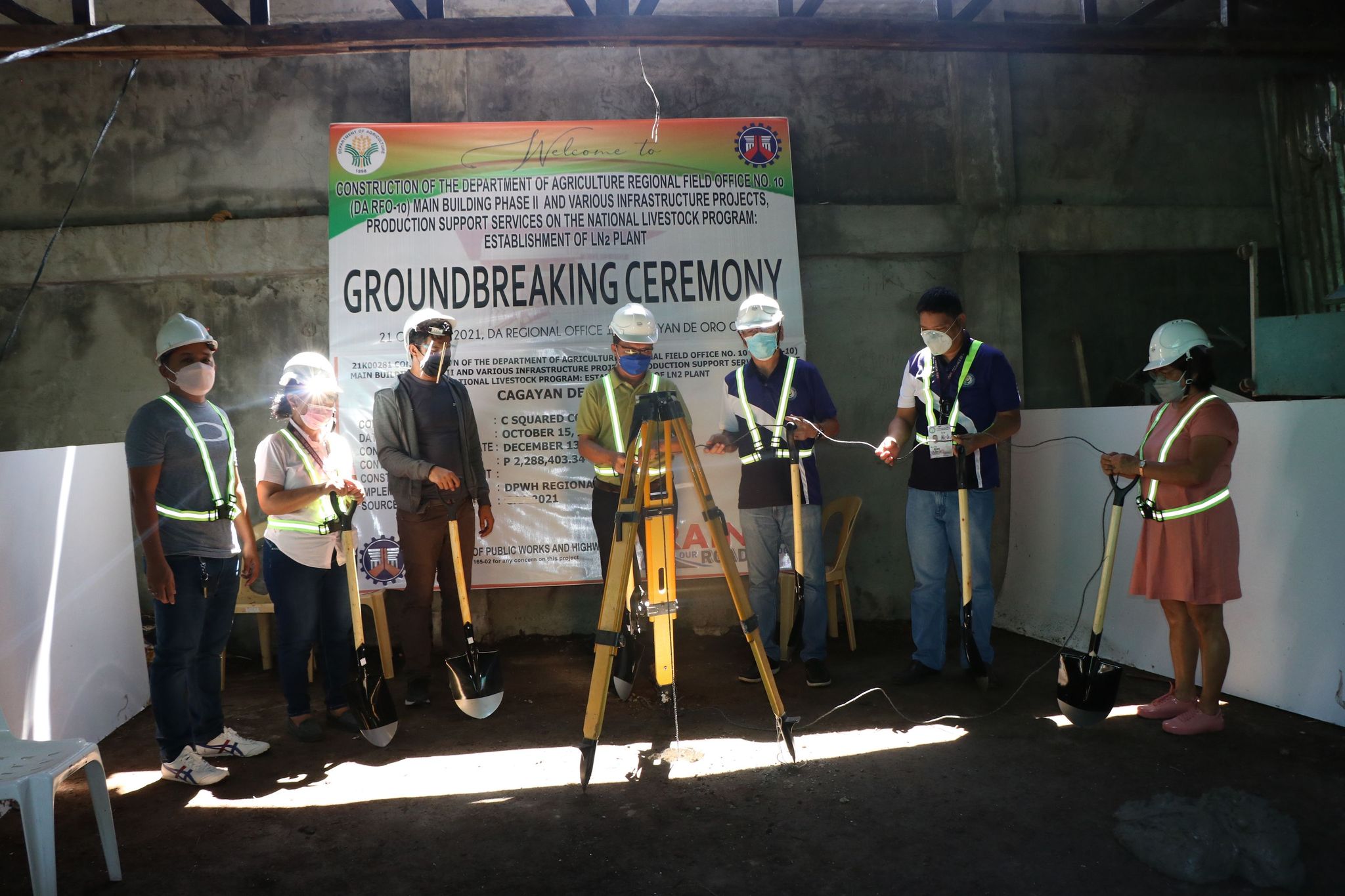 CAGAYAN DE ORO CITY – Department of Agriculture -10 Regional Executive Director Carlene C. Collado and Misamis Oriental Provincial Veterinarian Dr. Benjamin Resma led the groundbreaking ceremony of the P2.5 million Liquid Nitrogen Generating Plant building in Misamis Oriental, on Thursday, October 21.
Dir. Collado said that Misamis Oriental is the first province in Northern Mindanao to receive the said intervention.
"The LNP will boost the livestock industry of the province, benefiting livestock raisers in upgrading their stocks," Collado added.
The project is in support of the DA Livestock Program's Genetic Improvement Program, in which the Unified National Artificial Insemination program (UNAIP) is one of the major concerns.
Ma. Lourdes M. Sypiecco, DA-10 Livestock Program Coordinator shared, "The establishment of the project is in response to the need of a constant availability of liquid nitrogen as one of the logistical components of successful AI programs."
Sypiecco added that the UNAIP was conceptualized to provide better opportunities for livestock farming communities by enhancing productivity and competitiveness through institutionalized AI delivery systems.
"Common issues that arise from regular program monitoring and reviews are the availability of Liquid Nitrogen for proper storing and transporting of semen," said Sypiecco.
Dr. Resma said that the project will be a big help for the whole of Region 10 especially for the genetic improvement of the animals.
"Now, we will have our own liquid Nitrogen plant in the province. We hope it will be helpful to the farmers for the improvement of the livestock," Resma concluded. #(ATCabig)