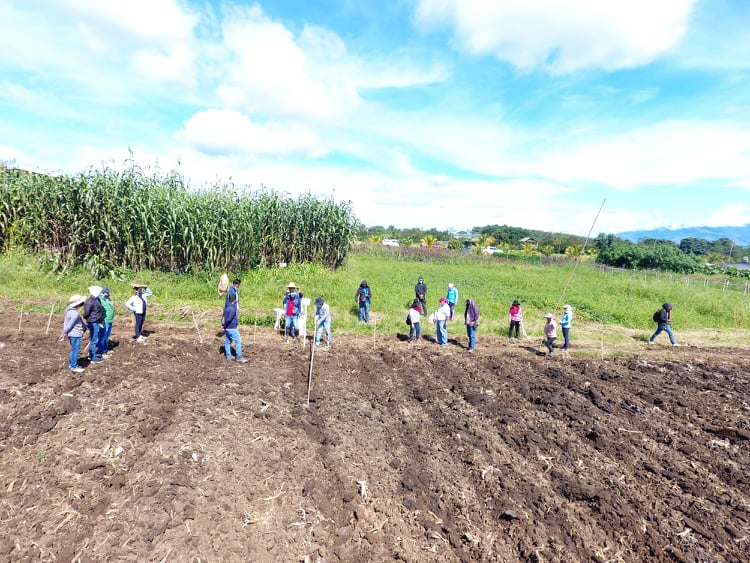 The conduct of a corn derby in DA's research centers kick off at NMACLRC, Dalwangan, Malaybalay City, Bukidnon.
MALAYBALAY CITY, BUKIDNON – To showcase the different varieties and technologies of hybrid corn seeds available in the local market, the Department of Agriculture – Regional Field Office 10 (DA-RFO 10) conducted a Corn Derby in the research centers.
The activity kicked off with a ceremonial planting on October 25 at the Northern Mindanao Agricultural Crops and Livestock Research Complex (NMACLRC) in Dalwangan, Malaybalay, City, Bukidnon which aims to test the different corn package of technologies (POT) for corn farmers to adopt in their respective areas.
Participating seven seed companies include: Bioseed Research Philippines, Inc. (H101G, Hi FLY and BC 108), Asian Hybrid Seed Technologies, Inc. (Supreme 5150 and J505), Corteva Agriscience Inc. (P4124YHR and 3660YHR), Evogene (EVO709 and EVO9989), Green and Grow Technologies (X5), Bayer Crop Science, Inc. (DK 8899S, 8131S and 8719S), and Syngenta Philippines, Inc. (NK306BGT).
DA-10 Regional Executive Director Carlene C. Collado emphasized that the results of the derby will be one of the basis for the seed procurement through its Corn Program.
Regional Technical Director for Operations Carlota S. Madriaga said that, the results of the derby will be one of the basis for location specific recommendations in the different agro ecological zones.
Production technologies from land preparation to harvesting were thoroughly discussed and agreed upon for implementation.
All farm operations to be conducted by the respective companies will be properly recorded and they will also submit their production technologies for transparency.
While the DA research centers will conduct a research-managed demo of all the varietal entries in order to have a basis of comparison.
The activity will also be conducted at DA-10's upland and hillyland research centers in Barongcot, Dangcagan, Bukidnon and Lanise, Claveria, Misamis Oriental, respectively.# (EMBentulan)