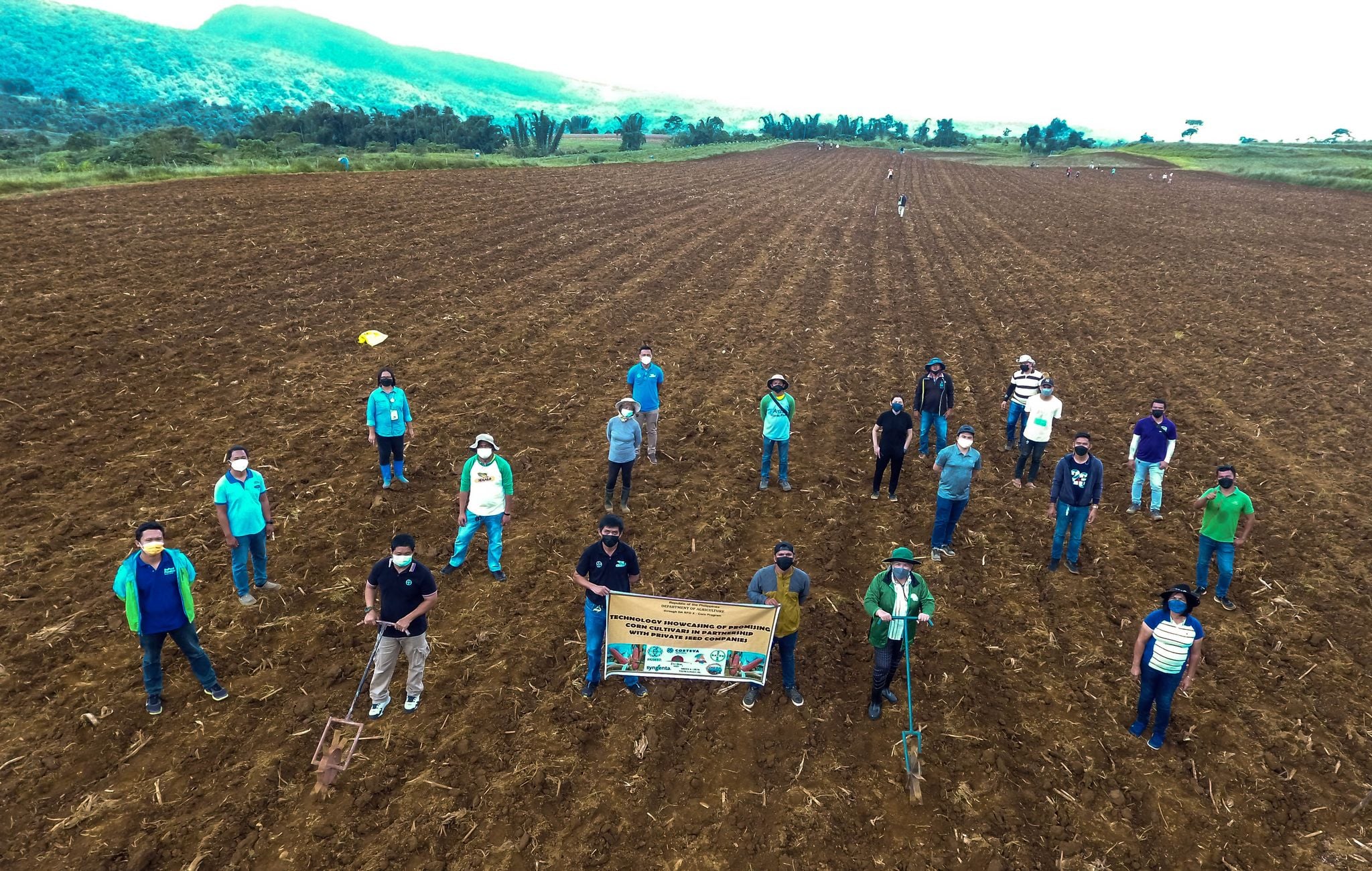 The corn derby at DA-RCHD starts with their planting activities to showcase the performance of different hybrid corn varieties from private seed companies.
CAGAYAN DE ORO CITY – Seven seed companies participated in this year's Corn Derby of the DA-10 Corn Program in the agency's Research Center for Hilly Land Development (RCHD) in Lanise, Claveria, Misamis Oriental.
The participating seed companies simultaneously planted their hybrid corn variety in a 2-hectare demonstration farm in the RCHD during the ceremonial planting led by DA-10 Regional Technical Director for Operations, Carlota S. Madriaga on Wednesday, October 27.
The derby will feature production technologies of various genetically modified (GMO) hybrid corn varieties of the following seed companies: Asian Hybrid Seed Technologies, Inc., Corteva Agriscience, Bioseed Research Phillipines, Inc., Evo Gene Seeds Corporation, Bayer Crop Science Philippines, Syngenta Philippines, Inc., and Green and Grow Technologies Inc.
Hybrid GMO corn varieties are commercially produced mainly as raw materials for animal feeds, that are high-yielding, and highly resistant to pest and disease, thus preferred by most corn farmers.
The derby will run for approximately four months until the corn matured and is ready for harvest. A Field Day will be held to culminate the derby.
Through this, participating seed companies will present their seeds' performance, highlighting the yield for each demonstrated variety vis-a-vis the production cost, as well as the technologies applied.
According to Richan Lacanaria, DA-10 Corn Program Focal Person, the undertaking will help local farmers to identify the best corn variety to be grown in their area.
"We look forward to continuously stage the Corn Derby in the years to come. The activity is instrumental to our goal of providing our corn farmers the best quality corn seeds," Lacanaria accounted.
The DA-10 Corn Program debuted the Corn Derby in 2019. Since then it has become a trademark activity, conducted annually as part of the DA's extension service to the corn farmers in the region.
"This Corn Derby is a manifestation of our commitment to bring our services closer to the farmers. With this activity, we hope that our corn farmers will be able to augment their production, through the technologies imparted by our partner seed companies" Director Madriaga remarked.# (ATTalib)