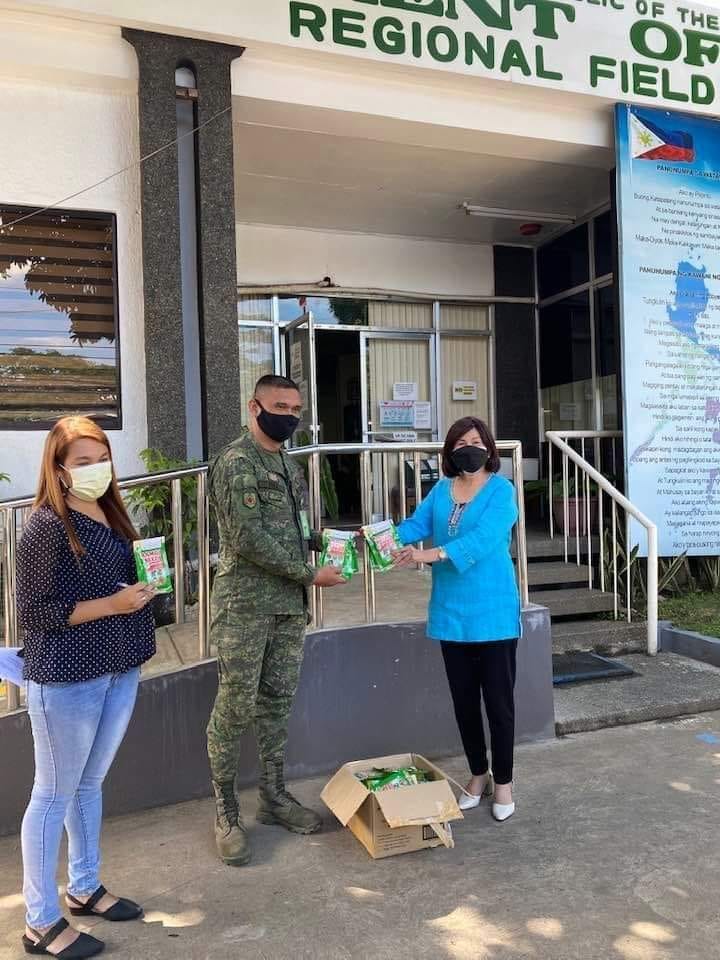 The 4ID, PA supports DA-10's initiatives in boosting food production through their Army Green Camps Program.
CAGAYAN DE ORO CITY – The 4th Infantry (Diamond) Division, Philippine Army received various vegetables seeds from the Department of Agriculture – Regional Field Office 10 (DA-RFO 10) in support to its "Army Green Camps Program."
Regional Technical Director for Research and Regulations Carmelita T. Bajarla handed to TSG Rey A Viña (INF) PA Jones E. Betantos, Chief Clerk, OG7, 4ID, PA, 20 packets each of pinakbet seeds (pole sitaw, okra, squash, ampalaya and eggplant), sinigang (radish, kangkong, tomato, pole sitaw, okra) and garden salad seeds (lettuce, tomato, cucumber), in the presence of High Value Crops Development Program coordinator Kersten S. Pagalan.
TSG Viña said that the seeds will be used in the launching of their "Army Green Camps Program" in boosting food production within their camps amid the COVID-19 pandemic.
He added that the Philippine Army supports DA's Plant, Plant, Plant Program through urban gardening in attaining food adequacy.# (JCAnito)