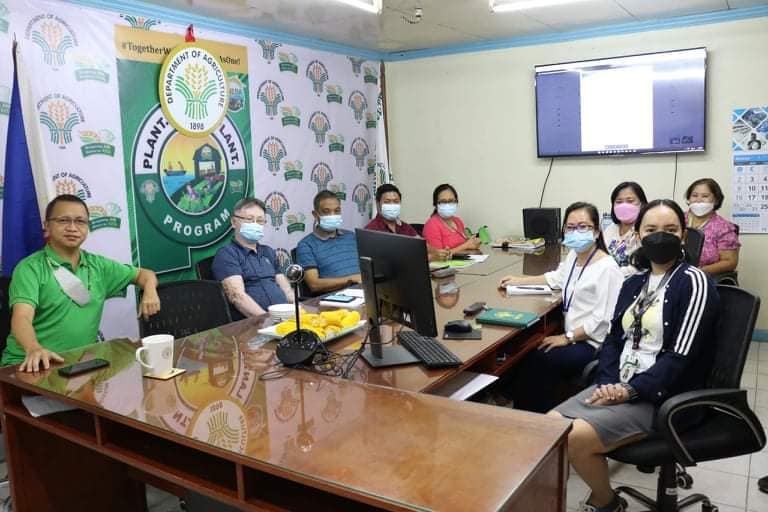 DA-10 preps for the implementation of the Swine Sentinel program in NorMin's ASF-affected areas.
CAGAYAN DE ORO CITY – The Department of Agriculture in Northern Mindanao is set to roll out its Swine Sentinel Program in identified ASF-plagued areas in the region, in the first quarter of this year.
In a meeting on Friday, January 7, the DA-10 ASF Task Force led by Regional Executive Director Carlene C. Collado will pilot the program in identified areas in the region, mainly considering the LGUs' readiness and capacity to implement ASF rehabilitation programs.
Under the said program, qualified ASF-affected hog raisers will be provided with a total of 945 sentinel hogs which they may raise while their locations are under probation period, and close monitoring by the ASF Task Force for any occurrence of ASF outbreak.
Before the sentinel hogs will be distributed to the beneficiary hog raisers, cleaning and disinfection of their area within a 30-day period must be carried out with the supervision of the LGUs.
Thereafter, a 20-day environmental swabbing will be undertaken by the DA-10 through its Regulatory Division along with the LGUs. In which, samples will be tested by the agency's Regional Animal Disease Diagnostic Laboratory (RADDL).
The sentinel hogs will be distributed to the raisers only if their location tested negative for ASF swabbing.
Within 40 days into the Sentinel Program without any recorded ASF outbreak, the ASF-infested area may be released from quarantine, declared ASF-free, and cleared for swine repopulation.
The agency's concerned divisions: Field Operations, Regulatory, and the Integrated Laboratories will be at the forefront of the agency's Swine Sentinel Program as preliminary step for Swine Repopulation in ASF-hit areas.
To discuss salient steps of the DA Swine Sentinel Program, a Coordination Meeting with the LGUs is slated for January 11, 2022.
"We are currently taking major steps towards ASF recovery in the region. In hindsight, the success of this endeavor greatly hinges on the performance of our respective and collective duties. Hence, I am expecting everyone to keep their best foot forward" Director Collado addressed the DA-10 ASF Task Force.
The DA-10 ASF Recovery Program is undertaken in light of the DA Administrative Order No. 6 Series of 2021, known as the Guidelines on the Implementation of the Rehabilitation and Repopulation Assistance Program for ASF-affected and non-ASF Affected Areas.#(ATalib)