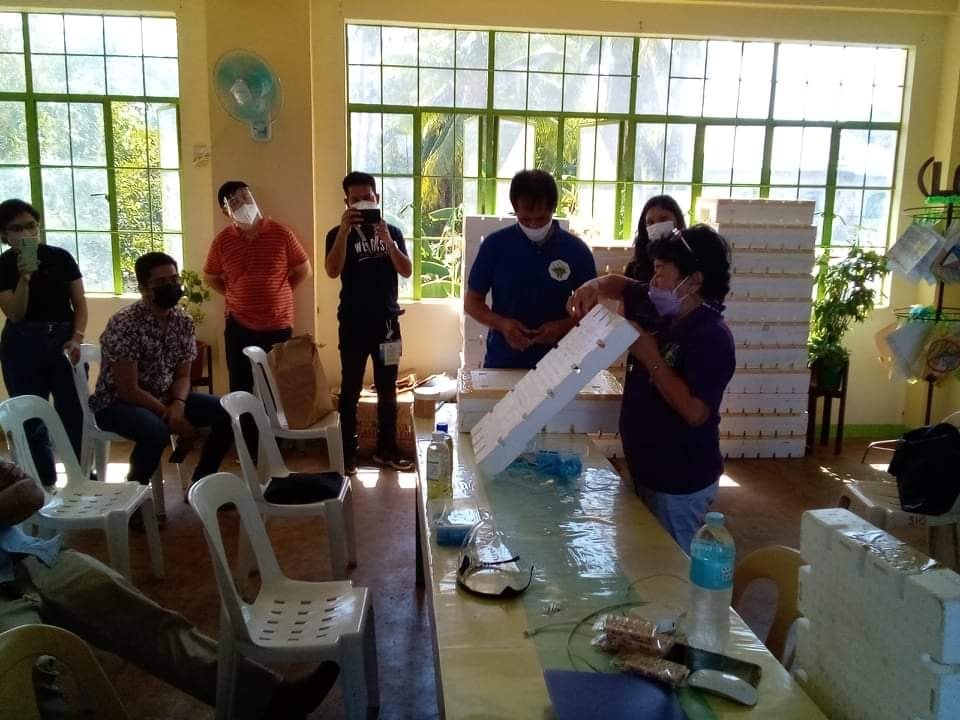 DA-PAA 10 collab promotes urban agri using hydroponics prod'n technology.
CAGAYAN DE ORO CITY – The Department of Agriculture in Northern Mindanao in partnership with the Philippine Association of Agriculturist Region 10 (PAA), Pineapple Chapter conducted training on Hydroponics Production Technology for Urban Agriculture on January 21, 2022.
Fifty participants composed of farmers, LGU agri technicians were trained from the cities of Cagayan de Oro and El Salvador which aims to augment food security amid the COVID-19 pandemic.
In 2021, DA-10 Regional Executive Director Carlene C. Collado and CdeO Mayor Oscar Moreno signed a Memorandum of Agreement for the Urban Agriculture Project, where one of its sub-projects is the hydroponics nursery (construction of greenhouse with micro-sprinkler irrigation system).
DA-10 Regional Technical Director for Operations and PAA Region 10 Chapter President Carlota S. Madriaga shared, the training is a component of the P3 million urban agriculture project funded under the Agriculture Stimulus Package Bayanihan II of the High Value Crops Development Program (HVCDP).
Dr. Primitivo Santos, a professor of the University of the Philippines Lost Baños, Laguna discussed the principles of hydroponics system, while the economics of using hydroponics was shared by Mr. Arturo Barria.
Meanwhile, Dr. Jessica Rey explained the concept, overview of hydroponics system and its advantages.
She also demonstrated the set up SNAP hydroponics using styro boxes where the participants had a hands-on training.
Urban hydroponics is growing plants in soilless cultivation in various substrates in a nutrient solution that allows faster growth and higher yields.
The participants were provided with starter kits to start their own hydroponics project.
The training is in collaboration with the PAA National Chapter represented by Dr. Rey, Dr. Santos and Mr. Barria and DA-ATI NorMin.#(ATC)