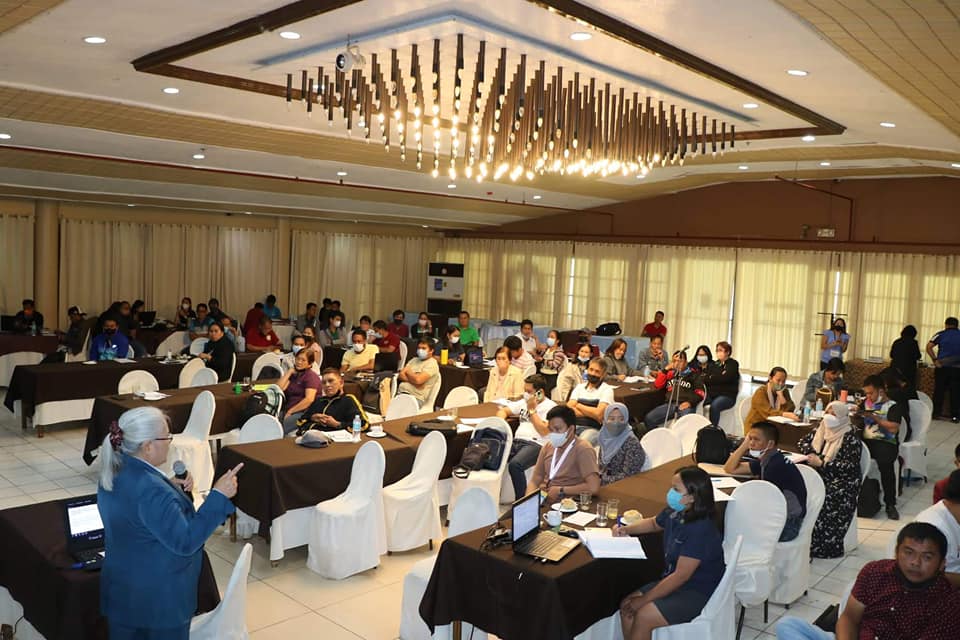 ABEs from the different LGUs across R-10 undergo a workshop on the formulation of LAFMP.
CAGAYAN DE ORO CITY – The Regional Agricultural Engineering Division (RAED) of the Department of Agriculture – Northern Mindanao (DA-10) conducted a workshop on the formulation of Local Agricultural and Fisheries Mechanization Plan (LAFMP) on September 29-30, 2022, this city.
Around 80 Agricultural Biosystem Engineers (ABEs) from the city, municipal, and provincial Local government units (LGUs) in the region convened to formulate their LAFMP as a vital component of their local development plans.
DA-10 RAED chief Engr. Deliza T. Camaro said, the activity aims to strengthen and provide planning guidelines to ABE offices/divisions/sections of the LGUs in the formulation of their LAFMP.
In line with RA 10601, otherwise known as the Agricultural and Fisheries Mechanization (AFMech) Law and DA-DILG Joint Memorandum Circular No. 1 Series of 2020 (Guidelines in the Formulation of AFMech Plan), the Bureau of Agricultural and Fisheries Engineering (BAFE) and Regional Agricultural Engineering Divisions (RAEDs), emphasize the support and assistance to the Agricultural Engineering Division/Section of the LGUs.
In his message, DA-10 OIC-Regional Executive Director Carlene C. Collado underscored the modernization of agriculture through mechanization as a mechanism to improve the efficiency of production and promote cost-effective technologies; thereby, improving farmers' income.
Furthermore, Dir. Collado said, with the formulated AFMech plans and programs, the efforts of various stakeholders related to agriculture and fisheries mechanization are deemed attainable.
"Increasing agricultural operating income is not only an important step in improving agricultural work for farmers in the new era but is also a powerful way to promote rural revitalization," he added.
Meanwhile, DA-10 RAED Programs and Projects Management Section chief Engineer III Romil G. Española tackled on the Guidelines on the Formulation of AFMP and updates, Gap analysis computation and the functional (national AFMP Components) plans and targets.
As reported, region 10's progress for the ongoing National Agricultural Machinery Inventory counts to 7,193 units of machinery, equipment and facilities as of Sept. 29, 2022 for the level of mechanization on specific commodities such as Corn, Rice and High Value Crops.
On the other hand, DA-10 Regional Technical Director for Operations Carlota S. Madriaga conveyed the importance of having an agri-fishery mechanization plan, especially in empowering LGUs to help identify the equipment, production and postharvest machinery and facilities needed in an area.
Also discussed by the other speakers are the templates for the preparation of LAFMP, computations on the level of mechanization, computations of reduction on the cost production, and the status of ABEs in the region.
Moreover, BAFE Director IV Engr. Ariodear C. Rico urged the LGUs to create their own ABE offices, particularly those first to third class municipalities.
The ABE section/division will serve as the planning, coordinating, regulating and implementing bodies at the provincial, city and municipal levels on agricultural and fisheries engineering, mechanization and infrastructure programs and projects, Engr. Rico cited. #(Rollin Dave M. Elloren)