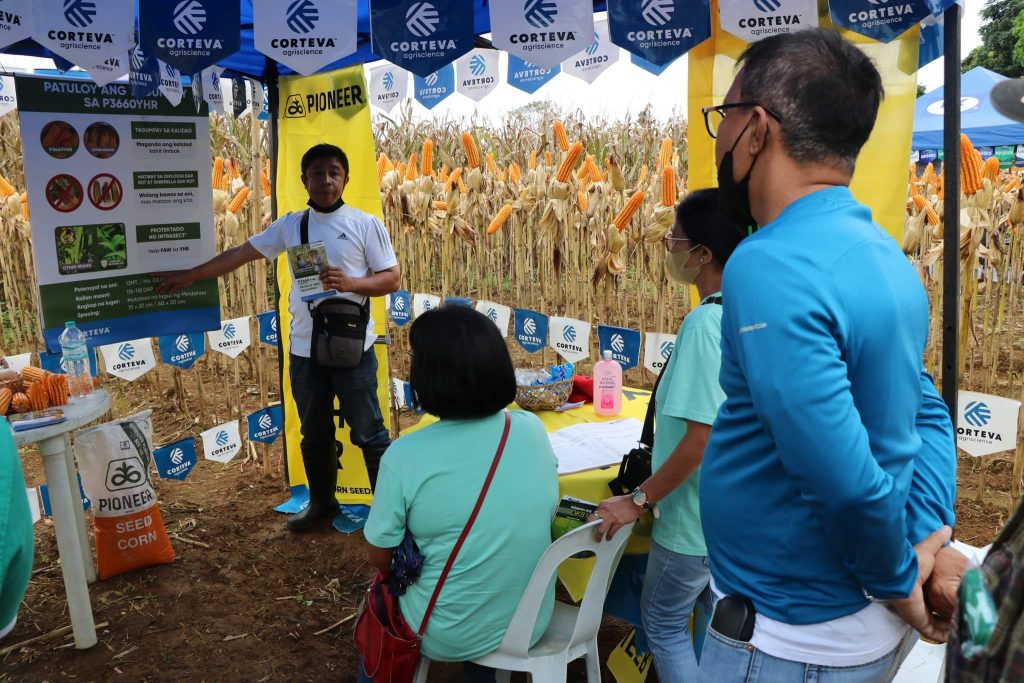 CLAVERIA, MISAMIS ORIENTAL – In an effort to provide farmers more opportunities to attain higher yield and income, the Department of Agriculture – Regional Field Office 10 (DA-RFO 10) in partnership with five private seed companies staged a harvest festival for the wet cropping season on October 3, 2022 at the agency's Research Center for Hilly Land Development (RCHD), this town.
With an altitude of 900 meters above sea level, 11 hybrid corn varieties were showcased by Corteva Agriscience (P4124YHR, P3660YHR), Bioseed Research Philippines, Inc. (Biocorn HI-FLY, H101G, B108G), Evo Gene Seeds, Corp. (EVO709VR, EVO7310), Bayer Crop Science Philippines (DK8131S, DK8899S), and Syngenta Philippines, Inc. (NK306BGT, NK6505BGT).
According to DA-10 OIC-Regional Executive Director Carlene C. Collado, the corn derby will serve as a venue in featuring the different corn varieties along with its package of technology for farmers to choose from and plant in the upcoming planting season.
"The results from the competition will also form part of the agency's procurement, also taking into account the local government units and farmers' requests," he added.
Meanwhile, Junny B. Cellion, an agricultural technologist from Jasaan, Misamis Oriental conveyed that the corn derby is very helpful for them to be equipped with the latest corn production technologies, especially they are the ones teaching the farmers in their locality.
"Through this corn derby, we can personally attest to the best hybrid corn variety to be planted in our area based on actual results of yield," Cellion added.
Results of the derby were presented to the attending corn farmers together with their assigned agricultural technicians, coming from the towns of Magsaysay, Lagonglong, Balingasag, Claveria, Jasaan, Villanueva, Tagoloan and Opol, and El Salvador City, MisOr; and the municipality of Malitbog, Bukidnon.
Meanwhile, Orland D. Brabante, a farmer from Claveria shared, "Through this corn derby, we can see the actual product of each corn variety so we will be guided in choosing which ones to plant." Gracing the activity is DA-10 Regional Technical Director for Operations Carlota S. Madriaga, Research Division chief Cora A. Dumayaca, MisOr Provincial Operations Center chief Wilson V. Lagdamin, and DA-10 research station RCHD chief Berly F. Tatoy, PhD, NMACLRC chief Carmelito R. Lapoot, and RCUD chief Catalino S. Soriano, Jr. #(RDMElloren)