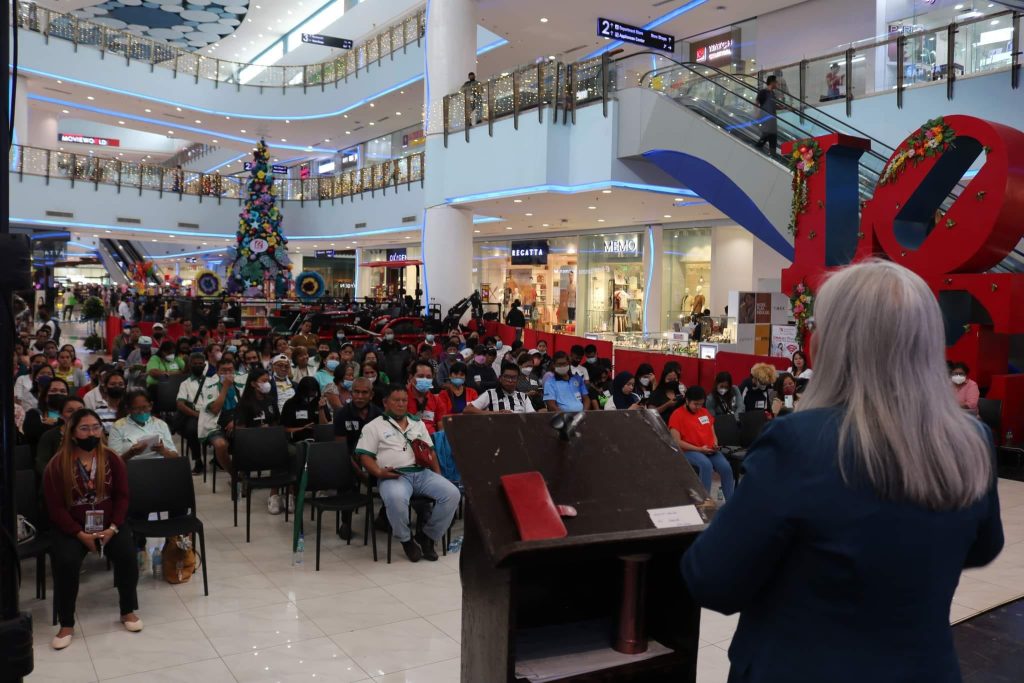 Around 180 farmers, Barangay Agricultural and Fishery Council (BAFC) chairpersons, and members of farmers' cooperatives/associations in Iligan City participated in the 3rd Farmers Summit on October 26, 2022.
The event was organized by the LGU of Iligan City to provide a venue for the local farmers to sell and promote their products and apprise them on the latest agricultural developments and market networking trends.
The Department of Agriculture – Regional Field Office 10 (DA-RFO 10) headed by OIC-Regional Executive Director Carlene C. Collado took part in the summit to back the LGU's initiative in creating market opportunities for the farmers.
DA-10 Regional Technical Director for Operations, Carlota S. Madriaga commended the LGU's effort in organizing the summit, saying such cause favors small farmers in building linkages with potential buyers of their produce.
Madriaga noted that the DA has been intensifying its efforts in providing agricultural interventions to the farmers' cooperatives and associations to mobilize them as the agency's partners in scaling up the region's agriculture sector.
She added the summit will also pave way for farmers to better access sources of credit and financing, as well as explore the possibility of "big brother-small brother" partnership.
Iligan City Mayor Frederick W. Siao expressed his gratitude to the farmers, National Government Agencies (NGAs) and the private sector for the success of the 3rd Farmers Summit.
"Your support in this endeavor will go a long way as we believe that the first step towards a stronger industry is through strong ties that will bind us together in achieving our common goal in improving the agriculture sector," he said.
Technical Education and Skills Development Authority (TESDA) Provincial Director Noralaine R. Rasul, Ph.D, Department of Trade and Industry (DTI) OIC-Provincial Director, Luz G. Galda, President of Chamber of Commerce and Industry Foundation of Iligan Incorporated (CCIFII) Ms. Reggie Punongbayan, City Agriculture Focal Person, Kevin R. Fernan, and the Committee Chair on Agriculture, Councilor Samuel P. Huertas, also shared their messages of support to the farmers and the LGU.
The 3rd Farmers Summit was spearheaded by Iligan City's Agriculture Office together with the Accredited Learning Sites in Entrepreneurial Agriculture Cooperative, Robinson's Place Iligan City, and the CCIFII. #(RDMElloren)