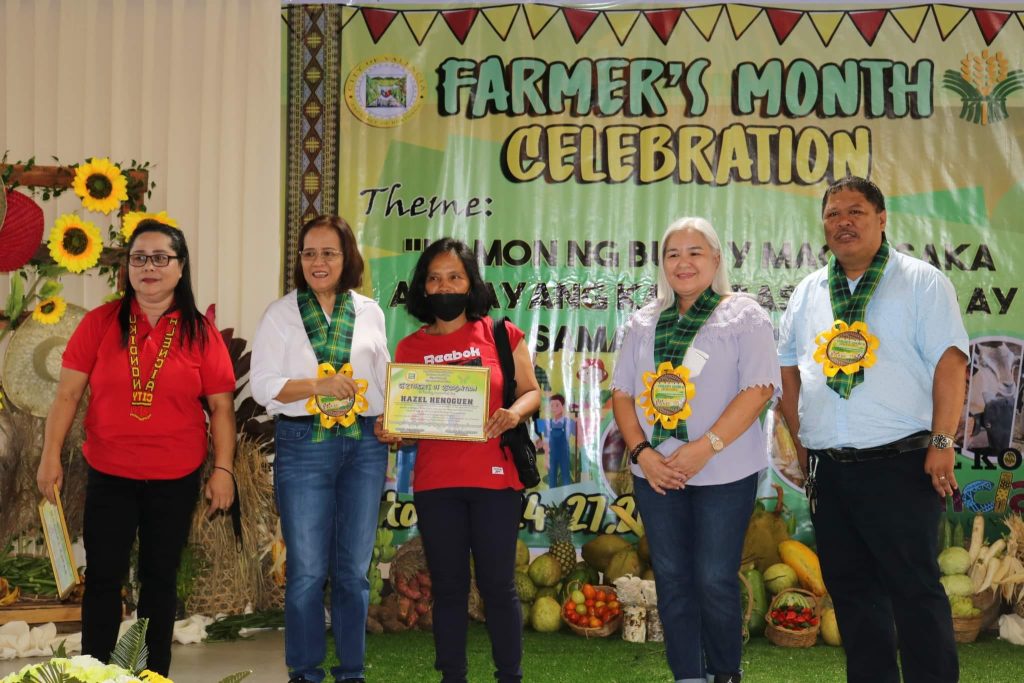 VALENCIA CITY, BUKIDNON – In recognizing farmers' active involvement and contribution to the development of the agriculture sector, the Department of Agriculture – Northern Mindanao (DA-10) joined the City Government of Valencia in the culmination of its Farmers' Month celebration in October 2022, in this city.
Spearheaded by the city through its agriculture's office, the activity bears the theme: "Hamon ng Buhay Magsasaka ay Kayang Kaya basta tayo ay sama-sama.", which aims to honor the hardworking farmers in the locality.
DA-10 Regional Technical Director for Operations Carlota S. Madriaga extended her appreciation to the city government for their untiring support to the farmers.
For the year, the agri official bared, that DA-10 has provided around P27.63 million worth of agri interventions to Valencia City, comprising of rice and corn seeds, organic fertilizers, forage seeds, livestock, machinery, and infrastructure through the leadership of OIC-Regional Executive Director Carlene C. Collado.
Said agri assistance, was extended to Valencia as the City of Golden Harvest, the leading rice producer in Northern Mindanao, with 30,000 hectares (has) suitable for agriculture with 5,855 farmers cultivating 11,000 hectares for rice production.
Furthermore, RTD Madriaga urged the farmers to work hand-in-hand with the implementing sectors for them to be more empowered, financially independent, and to enable them to be more sustainable and productive in their farming.
"We, at the agri department, assures to strengthen the farming community in this city through partnership and effective service delivery." she conveyed.
Meanwhile, City Mayor Azucena P. Huervas expressed her gratitude to DA-10 for the support and provision of agri interventions to the farmers of Valencia City.
"As an agri-based city, the local government continues its mission to support the industry by addressing the needs of the farmers by providing different programs and services," the local chief executive said.
During the activity, Mayor Huervas, Dir. Madriaga and City Agriculturist Connie L. Dalangan also awarded the city's nominees for the Provincial Gawad Saka Search for the Outstanding Farmers for 2022. As part of the month-long celebration, the city likewise hosted a series of seminars on rice, corn, high valued crops, livestock production, balanced fertilization, among others.# (RDMElloren)