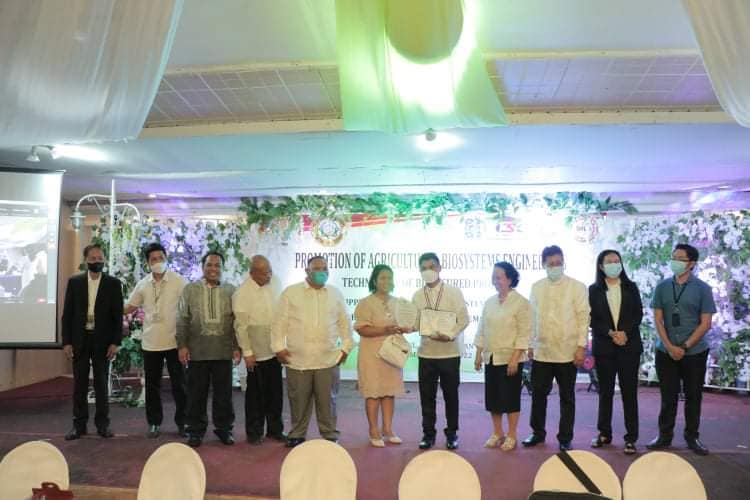 The 4th PSABE regional convention promotes ABEs' technology in biosecured projects.
CAGAYAN DE ORO CITY – The 4th Regional Convention of the Philippine Society of Agricultural and Biosystems Engineers (PSABE) advances ABEs' technology of bio secured projects to improve farm productivity.
The three-day technology promotion and convention from November 15-17 in the city of Cagayan de Oro further aims to improve farm efficiency in attaining food security and safety, and increased farmers' and fisherfolk's income, according to PSABE 10 president, Engr. Fidel M. Parian.
Technical papers by various resource persons who are experts in their fields were also presented to enhance local food production.
DA-10 Regional Technical Director for Operations Carlota S. Madriaga emphasized the critical and powerful role of ABE that has become a vital and integral part of the development of the agri-fishery sector with this year's theme: "Agricultural and Biosystems Engineers: Strong Key Players of the Agricultural, Fishery Industry for Food Secured Philippines."
RTD Madriaga added that the ABE contributes to society by ensuring sufficient crop production of good quality and compliance with protocols and standards.
In line with the theme, DA-RFO 10 under the headship of OIC-Regional Executive Director Carlene C. Collado has emphasized DA's mandate to attain food availability, affordability, safety, and security in the Philippines by rebuilding the food value chain and enhancing local food production.
Also, exhibits and booth displays on agricultural machinery and equipment were presented to promote the development and adoption of appropriate mechanization technologies.
A special oathtaking ceremony was also conducted at the convention, in collaboration with the Professional Regulation Commission 10, for the 79 newly licensed Agricultural and Biosystems Engineers coming from the Zamboanga Peninsula, Northern Mindanao, and Caraga regions. # (Maria Paz M. Tablon)