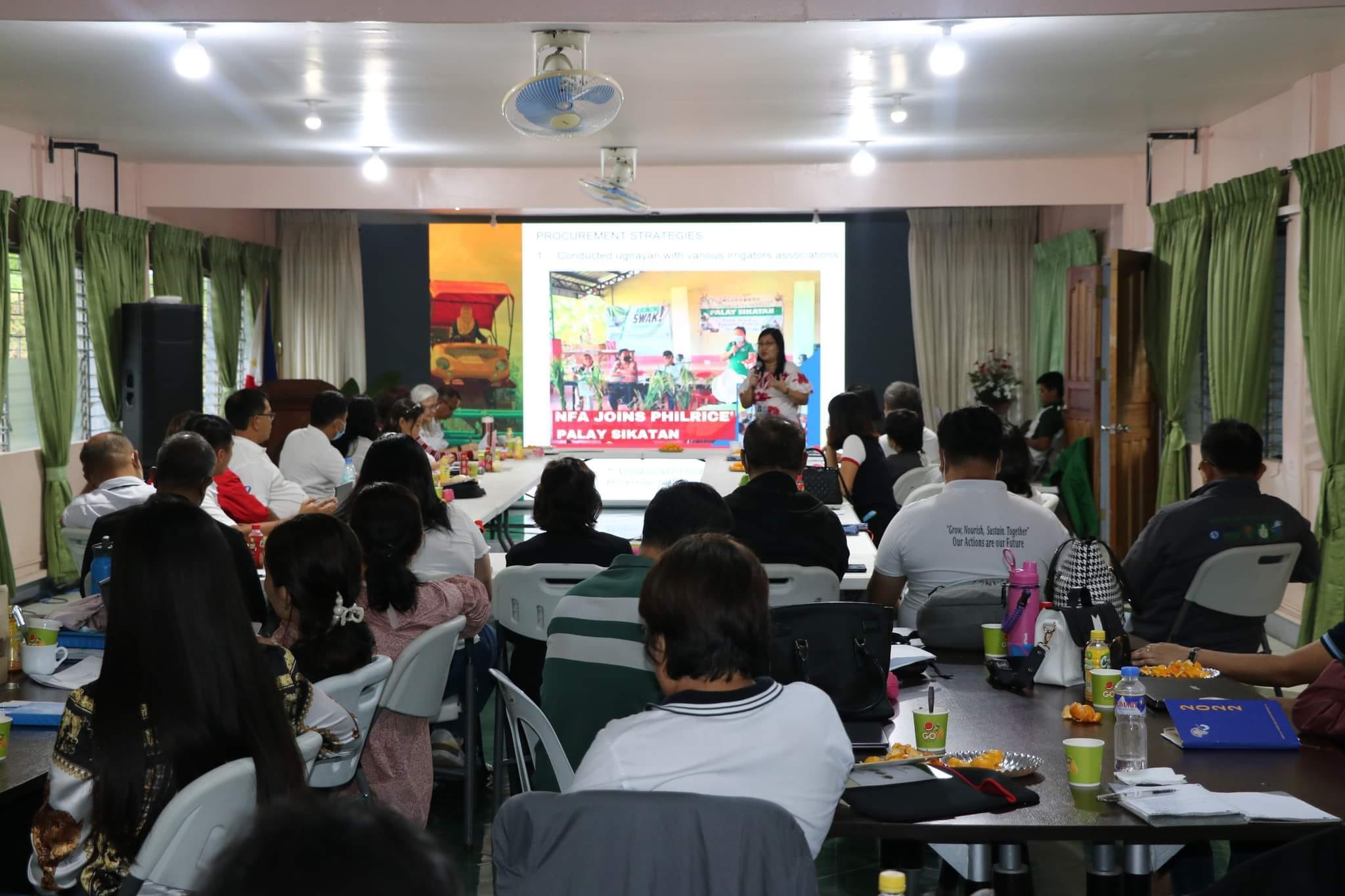 Agri 10 RMC assess 2022 accomplishments during its quarterly assembly.
Malaybalay City, Bukidnon – The Regional Management Committee (RMC) of the Department of Agriculture-Region 10 convened for its Fourth Quarter General Assembly at the Northern Mindanao Agricultural Crops and Livestock Research Complex (NMACLRC), in this city, on November 21-22.
The DA-attached agencies, bureaus, and corporations in Region 10 include BPI (SPAL, NSQCS, PQS), PCA, BAI-NVQS, PCC, BFAR, NDA, NFA, NIA, FPA, ATI, PhilFIDA, ACPC, PhilMech, and NMIS presented their accomplishment reports and highlighted activities for the year as in the assembly.
The RMC member agencies also presented their pipelined programs and projects as approved under the 2023 National Expenditure Program (NEP).
DA-10 OIC-Regional Executive Director and RMC Chair, Carlene C. Collado, called on the RMC members to devise catch-up plans to fully accomplish their committed financial and physical targets for the year.
He further moved for the consolidation of the agri-fishery programs and projects of the RMC member agencies for synergistic implementation in the region.
DA-10 Regional Technical Director for Operations, Carlota S. Madriaga, discussed the various memoranda from the DA's Central Office with compliance of the DA instrumentalities.
Among the directives are the observance of the processes for the prioritization of the agri-fisheries development projects in view of the reactivation of the DA-Wide Project Clearing House System.
For communications streamlining the DA instrumentalities were told to comply with the DA's one messaging protocol in communicating the agri-fishery programs at the regional and national levels.
The RMC members also visited the DA-10's P100 million Korean SMART Greenhouse at the NMACLRC showcasing modern production technology of strawberries, cherry tomatoes, and white potatoes.
To cap the assembly, the head of office and personnel of the DA-10 and its attached agencies, bureaus and corporations planted fruit trees within the vicinity of the NMACLRC.#(Azbie T. Talib)