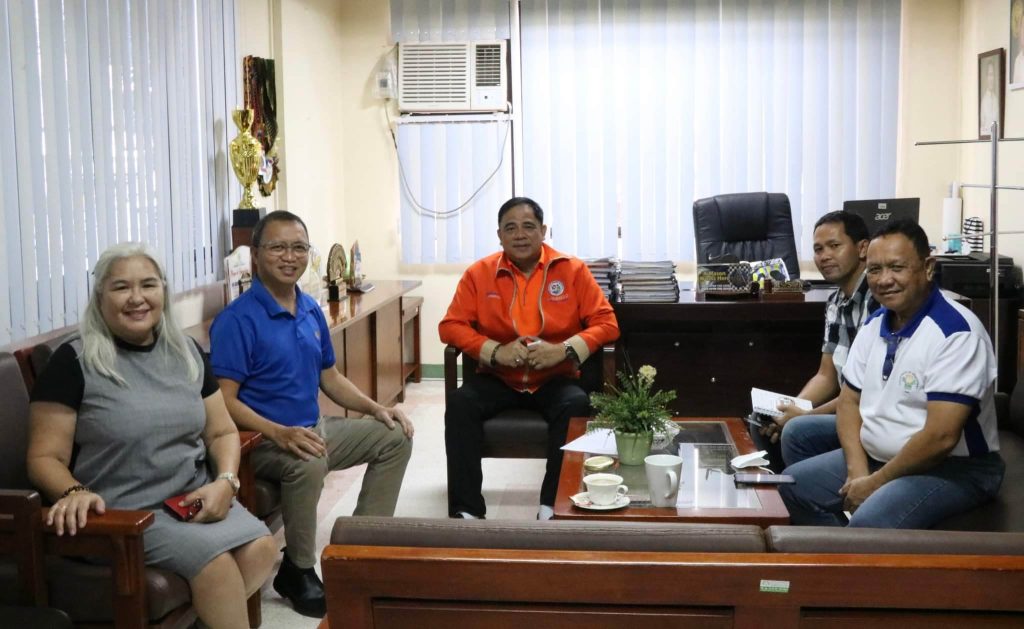 Agri 10 exec Collado and Plaridel town mayor Handumon of MisOcc convene to further develop the agri-fishery sector under his locality.
CAGAYAN DE ORO CITY – The agriculture department in Northern Mindanao (DA-10) through its OIC-Regional Executive Director Carlene C. Collado, welcomed Plaridel Mayor Gadwin E. Handumon of Misamis Occidental on January 24, 2023, to tackle agricultural development plans for farmers and fisherfolk of the said town.
In his courtesy visit, the local chief executive bared the agri development plans for MisOcc and under his locality and correspondingly sought various interventions from the agri department.
Mayor Handumon eyes enlisting DA's support to redefine focus for their farmers and fisherfolk, which is to be aligned to the province's intent on implementing their so-called Rice Farmers' Full Financial Assistance (RFFFA) that aims to provide farmers with financial aid for their production and marketing to attain higher productivity and income.
In return, Dir. Collado recognizes the official's plan for agri-fishery development with emphasis on strengthening DA and the LGU's partnership, especially on implementing projects revolving around economic enterprises.
With the recent rollout of the Rice Farmers' Financial Assistance in Mis Occ, Mayor Handumon also expressed his gratitude to DA-10 for the provision of cash aid to 2,051 qualified rice farmers from Plaridel.#(RLTolentino)