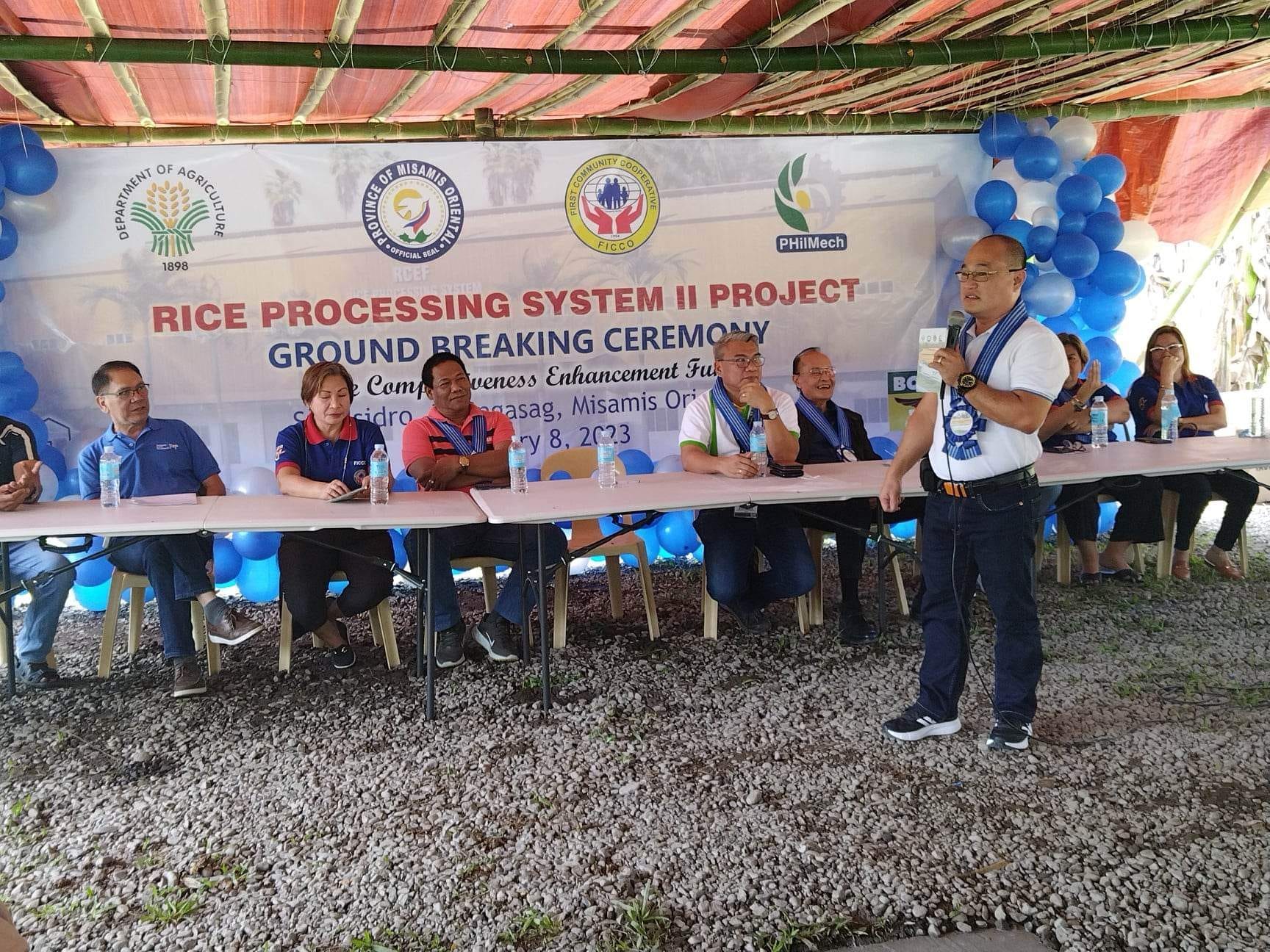 DA-10 and PHilMech strengthen support to MisOr rice farmers thru the RPS II project.
BALINGASAG, MISAMIS ORIENTAL – The Department of Agriculture – Philippine Center for Postharvest Development and Mechanization (PHilMech), Provincial Government of Misamis Oriental, and the First Community Cooperative (FICCO) signed a memorandum of agreement (MOA) for the implementation of the project entitled "Rice Processing System II" under the RCEF-Mechanization Program on February 8, 2023, in barangay San Isidro, Balingasag, Misamis Oriental.
The RPS II targets to serve around 500 hectares of rice area with a total project cost of around P61.7 million (M), consisting of 1 unit multistage rice mill worth P53.7-M with a milling input capacity of 2-3.5 tons per hour and 2 units recirculating dryer amounting to P8-M (12 tons per batch).
DA-Regional Field Office 10 (DA-10) OIC-Regional Executive Director Carlene C. Collado, said project is funded under the mechanization component of the Rice Competitiveness Enhancement Fund (RCEF), as provided under RA 11203, otherwise known as the Rice Tariffication Law (RTL).
The component aims to raise rice farmers' productivity, profitability, and global competitiveness through strengthened access and use of appropriate production and postproduction mechanization technologies, he added.
In line with the development of a unified and integrated agriculture, DA regional field offices are tasked to issue a certificate that will officially recognize and authorize farmers' cooperatives, associations (FCAs) as eligible beneficiaries of the DA-RCEF program. # (RDMElloren)