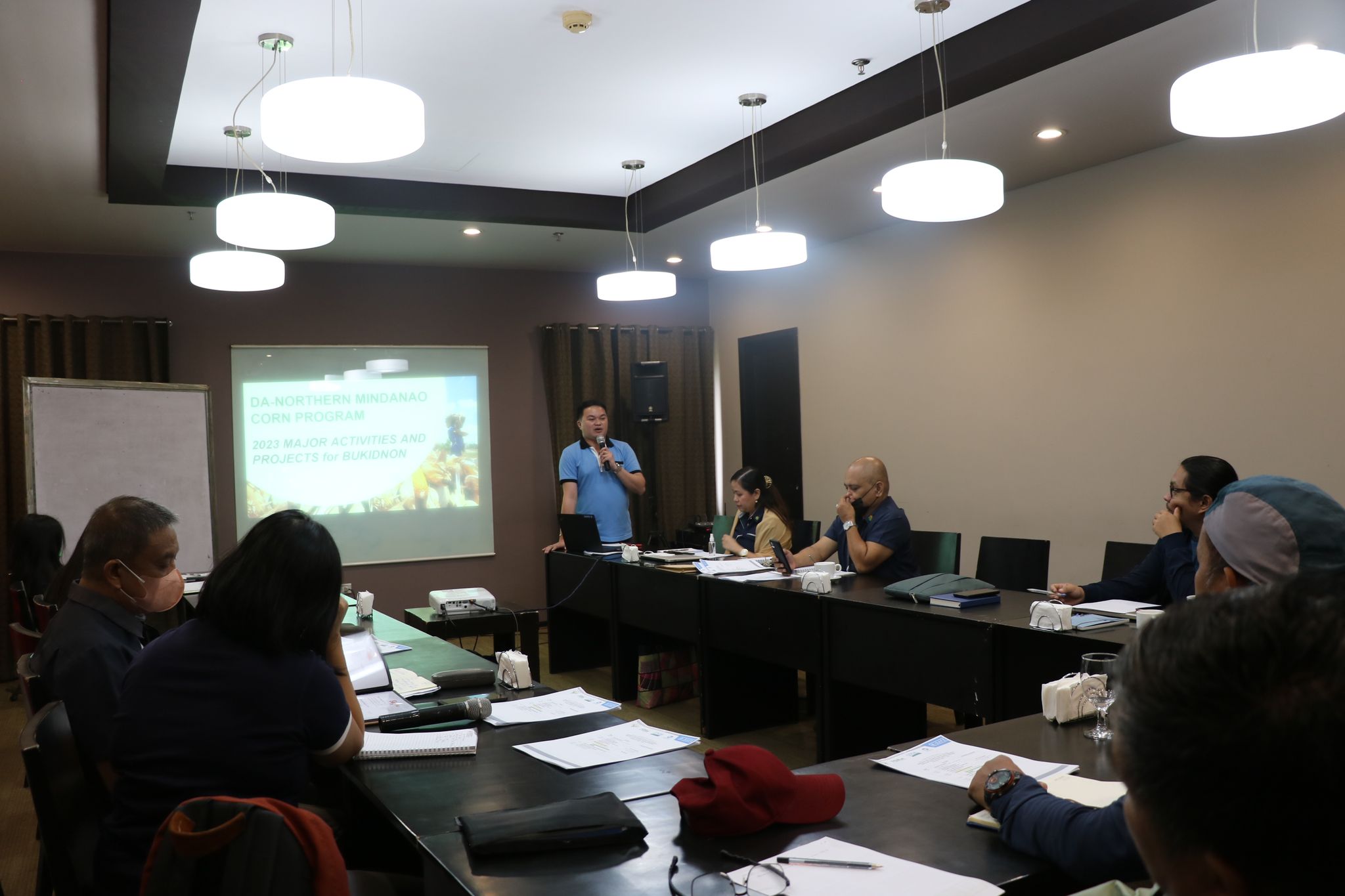 DA-10 meets with the B-SAFE team for potential areas of work to collaborate on for the further development of export commodities.
CAGAYAN DE ORO CITY – In consonance with the efforts to bolster agricultural productivity and the trade of safe, wholesome food and agricultural products, the Department of Agriculture – Northern Mindanao (DA-10) through OIC-Regional Executive Director Carlene C. Collado, met recently with the Building Safe Agricultural Food Enterprises (B-SAFE) project team to determine potential areas for collaboration to develop export commodities.
With corn and coco sugar of Bukidnon and Misamis Oriental, respectively, as the chosen export commodities, the body was apprised of DA's implementing programs, projects, and interventions through its Corn program and its attached corporation, through the Philippine Coconut Authority (PCA), at the same time on B-SAFE project's strides and deliverables to advance such commodities in said areas.
As the aggie department accords a range of support for a major corn-producing province such as Bukidnon, B-SAFE Private Sector Engagement Advisor Olegario Ayensa initially identified possible collaborative key areas to work on.
It includes their participation in the conduct of corn derbies and technology transfers to priority corn farmer-beneficiaries, in establishing certified Good Agricultural Practices (GAP) corn farms, and in developing a capabuild program for DA.
B-SAFE is funded by the United States Department of Agriculture (USDA) under its Food for Progress program, implemented by Winrock International. # (JLO)