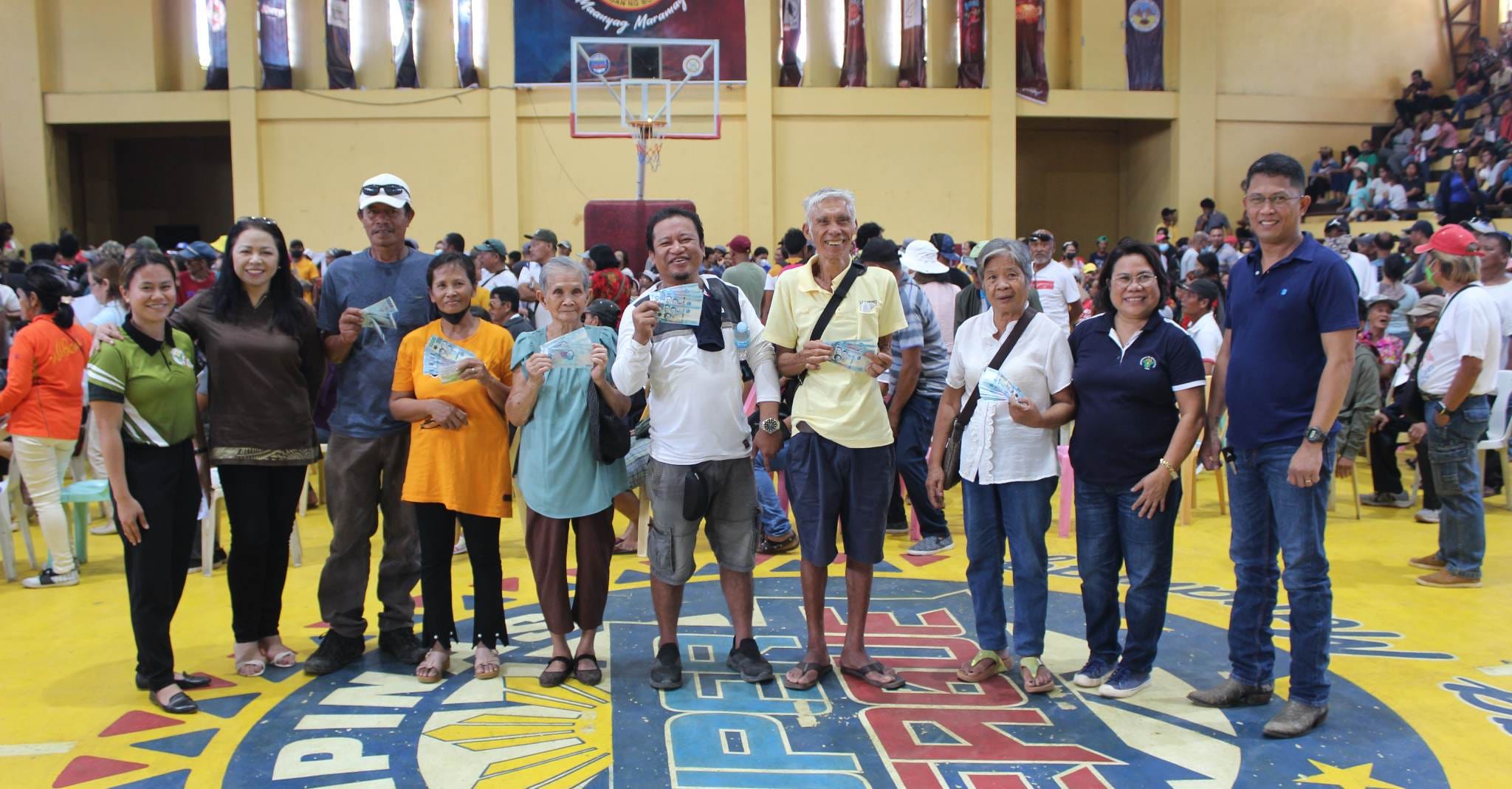 Bukidnon rice farmers receive P5K cash aid from DA-10 under its RFFA program.
A total of 965 Bukidnon rice farmers received P5,000 cash aid from the Department of Agriculture-Northern Mindanao in the town of Maramag, Bukidnon on Tuesday, May 9.
DA-10 Regional Executive Director Carlene C. Collado said the P4.825 million (M) cash aid is granted by DA to eligible rice farmers in said province through the Rice Farmers' Financial Assistance (RFFA) program of the Department.
RSBSA-registered rice farmers tilling not more than 2 hectares of rice fields are qualified to receive the assistance.
RFFA is part of DA's continuing effort and strategy to increase rice production volume in the country amid the observed increase in prices of farm inputs and challenging weather conditions. It is being funded through the Rice Tariffication Law (RTL).
Under said legislation, excess tariff collected on imported rice will be appropriated as cash subsidy to rice farmers for a span of six years from 2019 until 2024.
According to Luis Estenzo, a 74-year old rice farmer, the RFFA payout is very timely for the wet cropping season.
"I will use the cash aid I received to buy fertilizer since I will start planting soon… I am thankful to DA for this assistance given to farmers like me." Estenzo said.
[Ako ni ipalit og abono ang akong nadawat nga hinabang kay padulong na ko magsabwag…pasalamat ko sa DA kay dako kaayo ni nga tabang sa mga mag-uuma sama nako.]
To date, DA-NorMin has released a total of P164.795-M in cash aid to 32,959 rice farmers across the region.# (ATTalib)