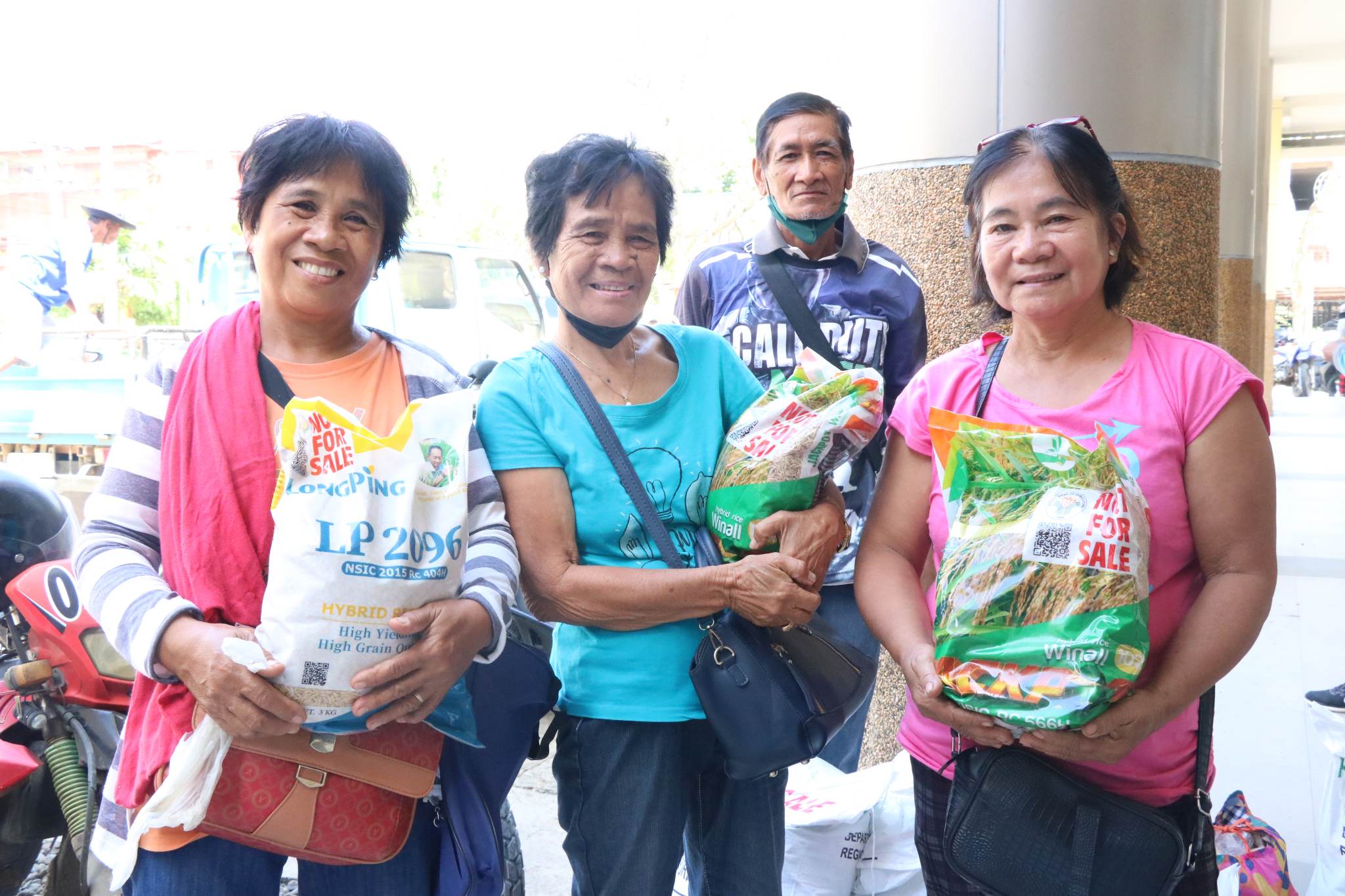 Agri-10 distributes hybrid rice seeds and pilots digital monitoring system in Lala, Lanao del Norte.
In time for the wet cropping season, the Department of Agriculture in Northern Mindanao (DA-NorMin) held its Wet Season Rice Seeds Distribution Caravan in Valencia City, Bukidnon and in the town of Lala, Lanao del Norte on May 9-12.
With the cooperation of the local government units(LGUs), DA-NorMin distributed a total of 12,504 bags of hybrid rice seeds worth P62.520-million to bonafide rice farmers in said localities.
The rice seeds subsidy is seen to benefit not less than 2,500 rice farmers for the cultivation of 12,504 rice fields planted for hybrid rice.
For effective and efficient monitoring of the distributed rice seeds, the agency also piloted the Rice Seed Monitoring System (RSMS), a digital monitoring mechanism developed by the Philippine Rice Research Institute (PhilRice).
According to DA-NorMin Regional Executive Director, Carlene C. Collado, the RSMS allows the agency to easily gather, consolidate, process and analyze accurate and near real-time data in terms of positioning and distribution of DA-subsidized rice seeds for rice farmers in the region.
"The advent of the RSMS is DA's latest attempt at scaling up our Rice Program implementation. With the help of the system, we will be able to make strategic and timely calls for policy implementation to bolster our rice production capacity at the regional level," Collado remarked.
The RSMS also provides for the LGUs' active role as DA's partners in dispensing and monitoring the utilization of DA-granted rice seeds.
At their capacity, the LGU shall collect and transmit to DA ground data relative to the rollout of the rice subsidy.
DA-NorMin is set to hold its Rice Seeds Distribution Caravan in other rice-producing areas across the region within the wet season planting period.# (ATTalib/Photos:RDMElloren)